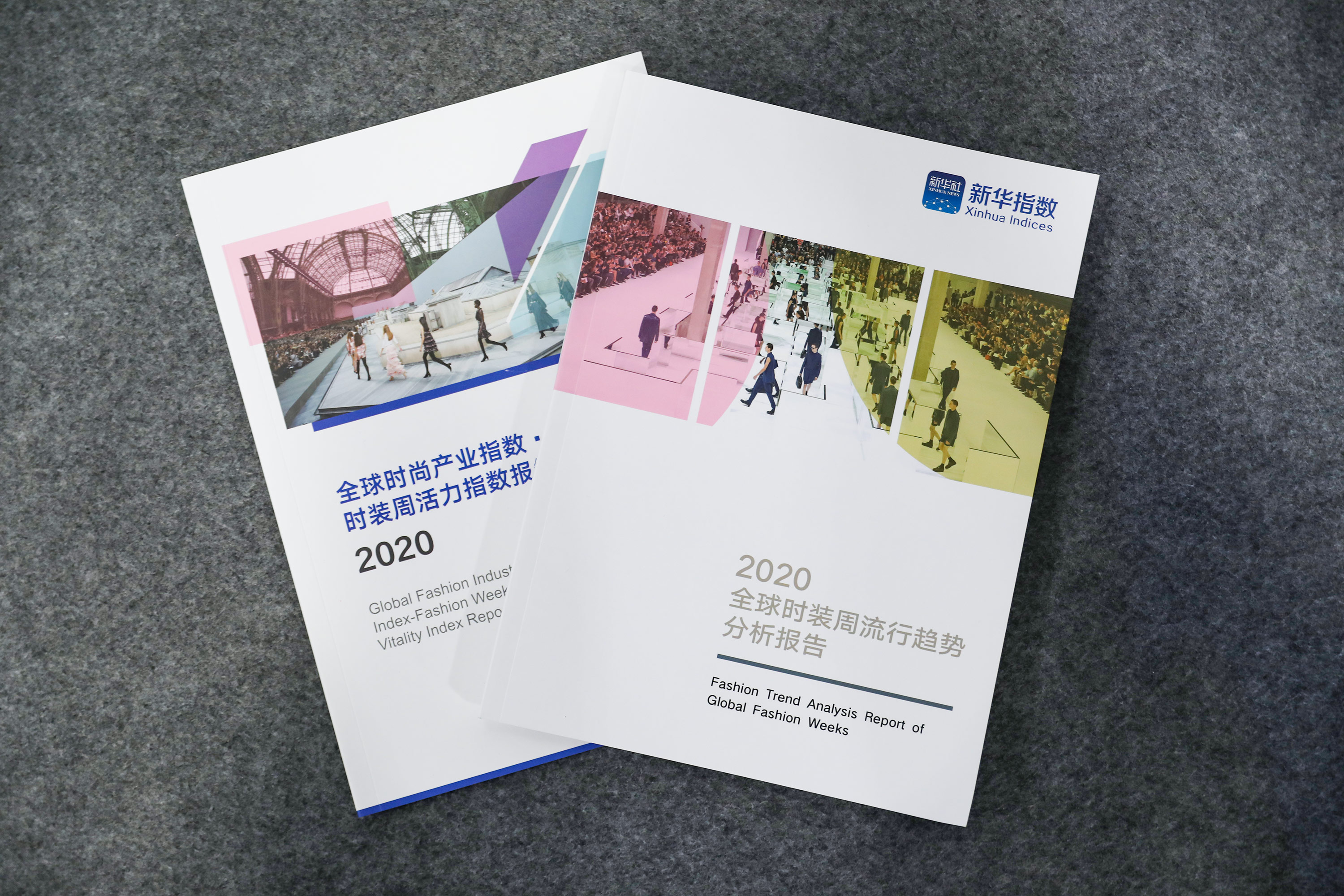 BEIJING, Dec. 30 (Xinhua) --The 2020 Global Fashion Industry Index - Fashion Week Vitality Index Report was unveiled Wednesday by China Economic Information Service (CEIS) of Xinhua News Agency in east China's Shanghai.
Affected by the COVID-19 epidemic, all major fashion weeks worldwide are actively exploring new models such as virtual shows, especially those in China represented by Shanghai Fashion Week which have explored digital ways and took the lead in resuming offline activities, indicating that the fashion industry has been back on track, said the index report.
The report selected eight major fashion weeks as samples to analyze the world's fashion industry, namely Paris Fashion Week, New York Fashion Week, London Fashion Week, Milan Fashion Week, Shanghai Fashion Week, China Fashion Week, Tokyo Fashion Week and Seoul Fashion Week, among which the Paris and Milan weeks were the top two fashion weeks in 2020 in terms of the factor aggregation evaluated.
Thanks to China's regular epidemic prevention and control, the 2021 Spring/Summer Shanghai Fashion Week resumed offline activities in 2020 and the ranking of Shanghai Fashion Week moved forward by one to the forth in 2020 compared with its ranking in 2019, surpassing the ranking of New York Fashion Week which saw decreased brands and designers this year.
From 2018 to 2020, the number of brands participating in Paris Fashion Week, Milan Fashion Week, New York Fashion Week and London Fashion Week all declined, while the number in Shanghai Fashion Week has increased from 178 to 216, surpassing New York and London for the first time.
Relying on strong mobile technology strength, Shanghai Fashion Week put on a completely online show in 2020 in cooperation with Tmall, making it possible for audience to buy goods immediately while watching the show online. It further promoted the integration and collaboration of resources including designers, brands, channels, supply chains, etc.
According to the index report, as consumers' demand for online and contactless shopping continues to increase, fashion weeks should adapt to changes in purchasing habits while creating immersive offline experience for audience. At the same time, the digital technology should be fully applied to provide accurate services for brands, and the cultivation and incubation of local designer brands should be highlighted to support Chinese design and fashion industry to enter the world stage.
At the same time, the Fashion Trend Analysis Report of Global Fashion Weeks 2020 was also unveiled by CEIS, pointing out that adjustability and multi-season design are the two key driving forces of 2021 spring and summer clothing.
First released in March 2018, the Global Fashion Industry Index - Fashion Week Vitality Index Report aims at delivering the voice of China to the global fashion industry through quantitative analysis constituted by evaluation models from media transmission, business circle radiation and factor aggregation.
(Edited by Gao Jingyan with Xinhua Silk Road, gaojingyan@xinhua.org)