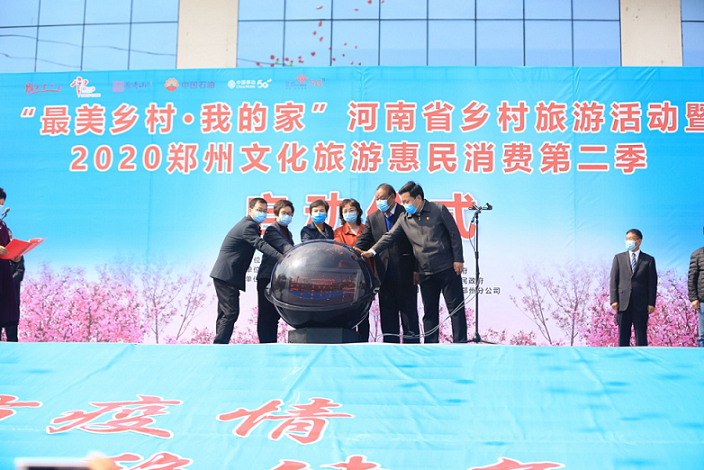 HENAN, April 6 (Xinhua) -- Central China's Henan Province launched Henan Village Tourism Year & the 2nd Tourism Consumption Season in its capital city Zhengzhou on April 3 in a bid to boost the recovery of the cultural and tourism industry, promote its upgrading and meet people's spiritual needs.
This event, attracting about 300 participants, was held by the Culture and Tourism Department of Henan Province and Zhengzhou Municipal People's Government.
At the launching ceremony of the event, Zhengzhou Culture, Radio, Television and Tourism Bureau announced that Zhengzhou will organize 28 cultural tourism activities, introduce 56 preferential measures, issue 10 million yuan worth of electronic bookstore coupons, and launch special electronic tourism coupons from now to June 30 to attract residents and tourists to visit Zhengzhou and activate the cultural and tourism market.
An official with the Culture and Tourism Department of Henan Province said that although the outbreak of COVID-19 this year has dealt a heavy blow to the cultural and tourism industry in Henan, the government will coordinate the epidemic prevention and control with the work of cultural and tourism development, try to do everything possible to make up the losses and strive to increase the contribution of cultural tourism consumption to economic development. (Edited by Zhang Yuan with Xinhua Silk Road, zhangyuan11@xinhua.org)