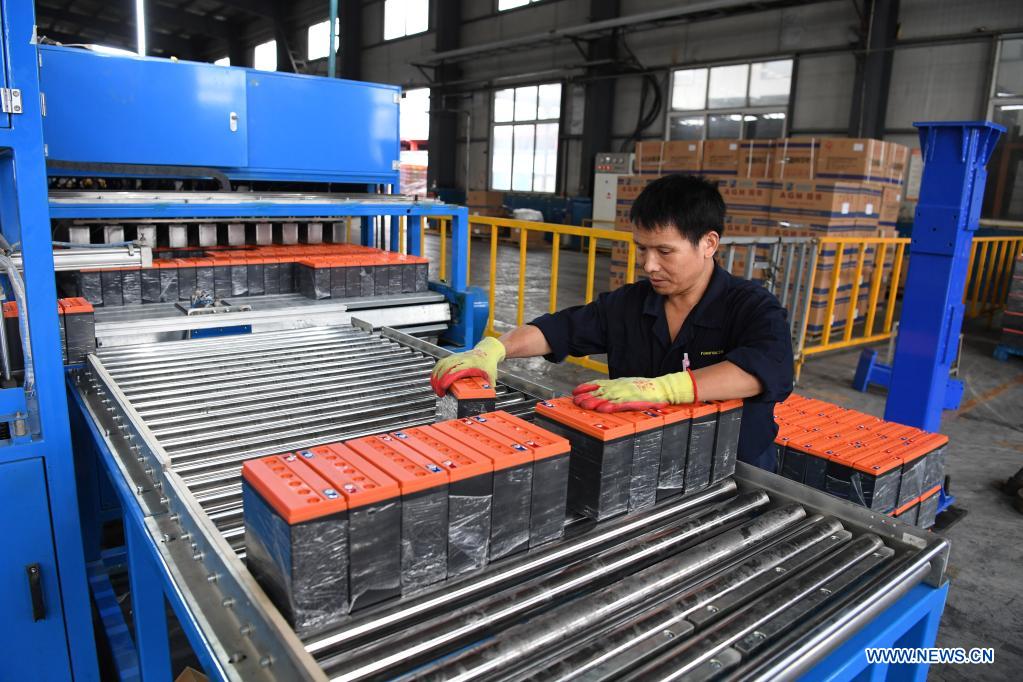 BEIJING, June 8 (Xinhua) -- China's high-tech enterprise Guangdong Dowstone Technology Co., Ltd. announced on Tuesday that the company has recently signed a strategic cooperation agreement with KH Energy on establishing a joint venture to develop new energy batteries business in the Republic of Korea, reported Xinhua-run China Securities Journal.
According to the agreement, the two parties will each contribute 1 million yuan to establish a joint venture, and jointly research and promote a wide range of cooperation possibilities in various fields of new energy battery projects.
Besides, the two sides will give priority to prior market research and customer mining, so as to facilitate Dowstone entering the market and precursor plant construction of ternary cathode materials, as well as the recovery and recycling business of ternary waste lithium batteries in South Korea.
Dowstone Technology said that the signing of this strategic cooperation agreement is conducive to accelerating the company's international business layout, as well as enhancing the its global competitiveness and improving profitability.
(Edited by Bao Nuomin with Xinhua Silk Road, baonuomin@xinhua.org)