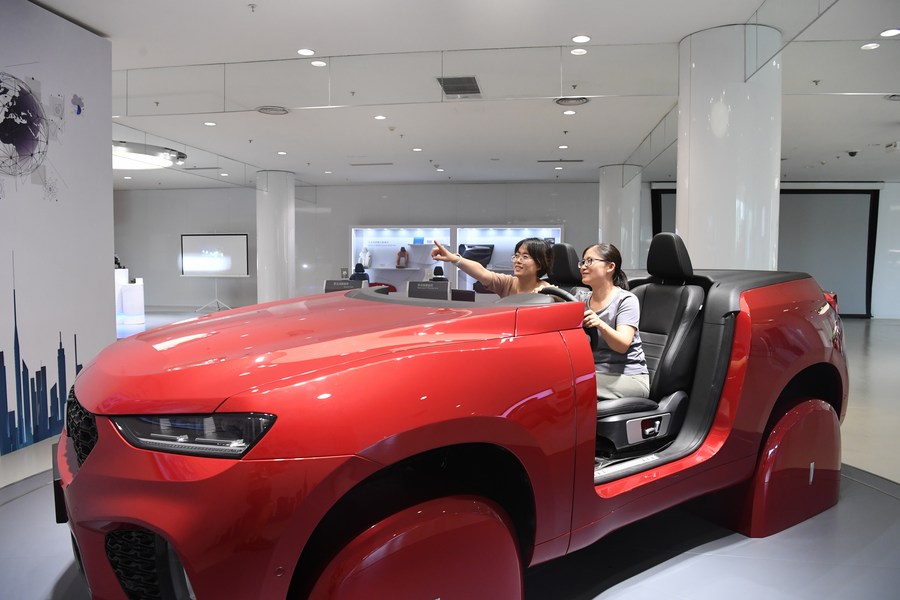 Visitors try 5G-based intelligent driving technology at the Haval technology center of Great Wall Motor in Baoding, north China's Hebei Province, July 15, 2021. (Xinhua/Zhu Xudong)
BEIJING, Jan. 23 (Xinhua) -- Great Wall Motor, China's leading sport utility vehicle and pickup manufacturer, saw rising profit last year amid booming sales, the company said Sunday in an earnings estimate.
The automaker's profit jumped 26.47 percent year on year to 6.78 billion yuan (about 1.07 billion U.S. dollars) last year. Its revenue jumped 31.95 percent from a year earlier, the company said in a filing with the Shanghai Stock Exchange.
The firm attributed the rise to increasing auto sales amid the company's technological upgrade and globalization strategy.
The results are yet to be audited and may differ from the final data, said the company.
The share price of the automaker dipped 1 percent on the Shanghai Stock Exchange Friday.