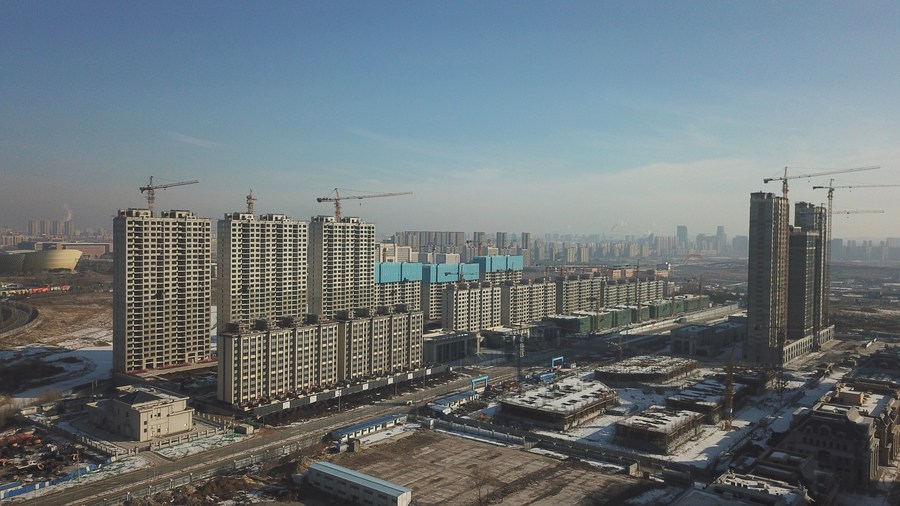 Aerial photo taken on Feb. 17, 2020 shows buildings under construction in Nanguan District of Changchun City, northeast China's Jilin Province. (Xinhua/Zhang Nan)

BEIJING, Nov. 7 (Xinhua) -- Home prices in 100 Chinese cities saw a slight increase last month, an industry report showed.
Among the 100 surveyed cities, average new home prices edged up 0.09 percent from September to 16,189 yuan (about 2,526 U.S. dollars) per square meter in October, according to the China Index Academy, a property research institution.
Year on year, average new home prices increased 3.08 percent.
A total of 65 cities saw a month-on-month increase in new home prices in October, while 31 cities saw home prices decrease.
In this year's government work report, China reiterated the principle that "housing is for living in, not for speculation" for the third time since it was first proposed in 2016, vowing to keep the prices of land and housing as well as market expectations stable.