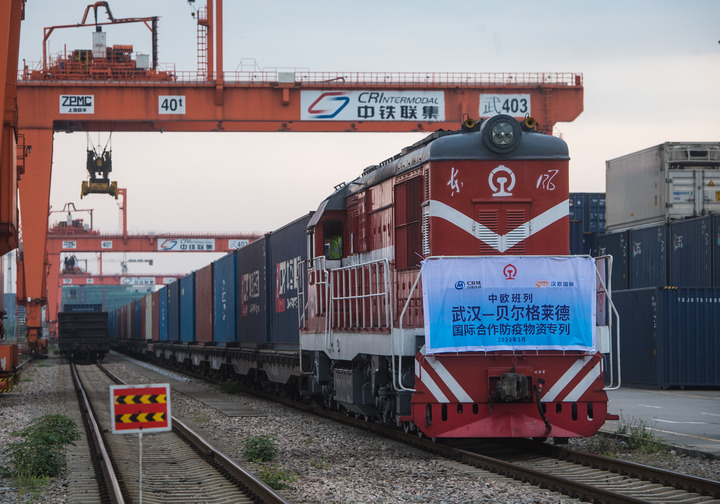 A China-Europe freight train heading for Belgrade prepares to depart from Wujiashan railway container center station in Wuhan, central China's Hubei Province, May 9, 2020. (Xinhua/Xiao Yijiu)
BEIJING, June 23 (Xinhua) – Central China's Hubei Province is accelerating its development pace through further opening up, reported Chinanews.com Tuesday.
Local authority reveals that Hubei Province will strive to strengthen transportation infrastructure construction, aiming to promote the integrated development of the high-speed railway, water transportation, aviation, and pipeline transportation.
Hubei pledges to boost international consumption, high-end commerce, and regional finance development in its provincial capital Wuhan.
Hubei's excellent geographical advantages has provided a solid foundation for the province to facilitate the construction of an international transportation hub. The province vows to enhance Wuhan China-Europe freight trains' operation mechanism and give full play to the Yangtze River economic belt as a major national development strategy.
While the COVID-19 epidemic hammered trade worldwide in 2020, Hubei Province bucked the downward trend with an 8.8 percent of foreign trade growth and achieved 429.41 billion U.S. dollars in trade value.
(Edited by Jiang Feifan with Xinhua Silk Road, 346129473@qq.com)