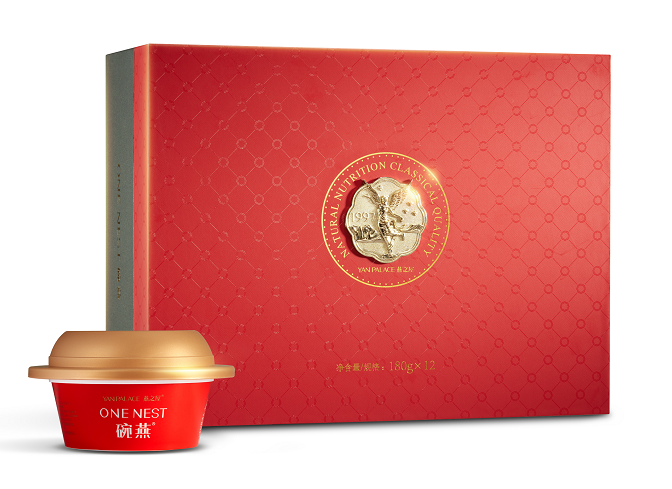 Photo: Bird's nest products manufactured by Yan Palace.
BEIJING, June 18 (Xinhua) -- Yan Palace, a company that has focused on bird's nest production for 23 years, has always focused on food safety amid the domestic consumers' increasing demand for nourishing products.
"Food safety is related to the health of consumers, and food labeling is an important way to convey correct information to consumers," said Huang Jian, founder and chairman of Yan Palace, at a recent forum on food safety held in Beijing.
Yan Palace has always put food safety in the first place, and the concept of food safety runs through every link of bird's nest production.
It is learned that in addition to the basic information required by laws and regulations, a traceability QR code is also on each product. Consumers can inquire detailed information such as the origin of bird's nest raw materials and customs quarantine information by scanning the code.
According to Yan Palace, technological upgrades have made food safety more transparent and visible, and promoted the steady development of the Chinese nourishing industry.
From selection of raw materials to the delivery of a bowl of finished bird's nest, a total of 49 procedures including picking, raw material inspection, etc. have been involved. A large number of professional quality control personnel have been equipped for supervision at the front line of production. There are seven procedures for production inspection alone, reflecting its top priority to the food safety.
Only at the source of the product, Yan Palace has established a full traceability system for raw materials, so that the raw materials can be traced back to the country of origin to ensure the safety of food raw materials.
Yan Palace is also a brand that has been certified by the European BRC Global Standard for Food Safety, and its product standards and scientific research strength have reached the international mutual recognition level, according to the company. (Edited by Hu Pingchao with Xinhua Silk Road, hupingchao@xinhua.org)