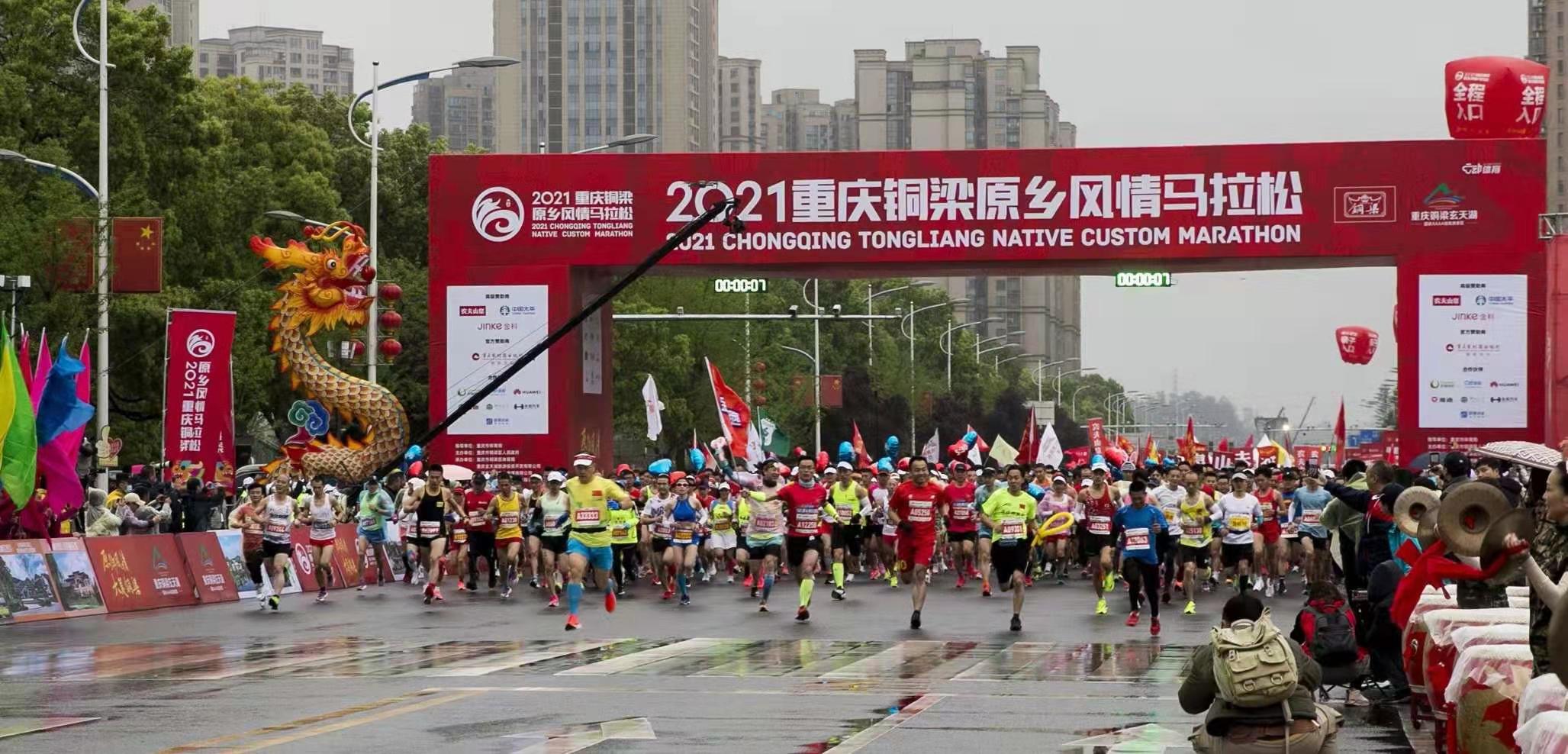 Photo: 2021 Chongqing Tongliang Native Custom Marathon held in Tongliang District, southwest China's Chongqing Municipality, March 21, 2021. (Photo provided by organizing committee)
BEIJING, March 22 (Xinhua) -- Tongliang District of southwest China's Chongqing Municipality held its 2021 Native Custom Marathon on Sunday, attracting nearly 10,000 participants to compete while enjoying Tongliang's unique charm and vitality.
Upgraded to a full-marathon competition from previous years of half marathon, the 2021 event features a marathon, a half marathon, a 5km mini race as well as a parent-kid-run 5km race.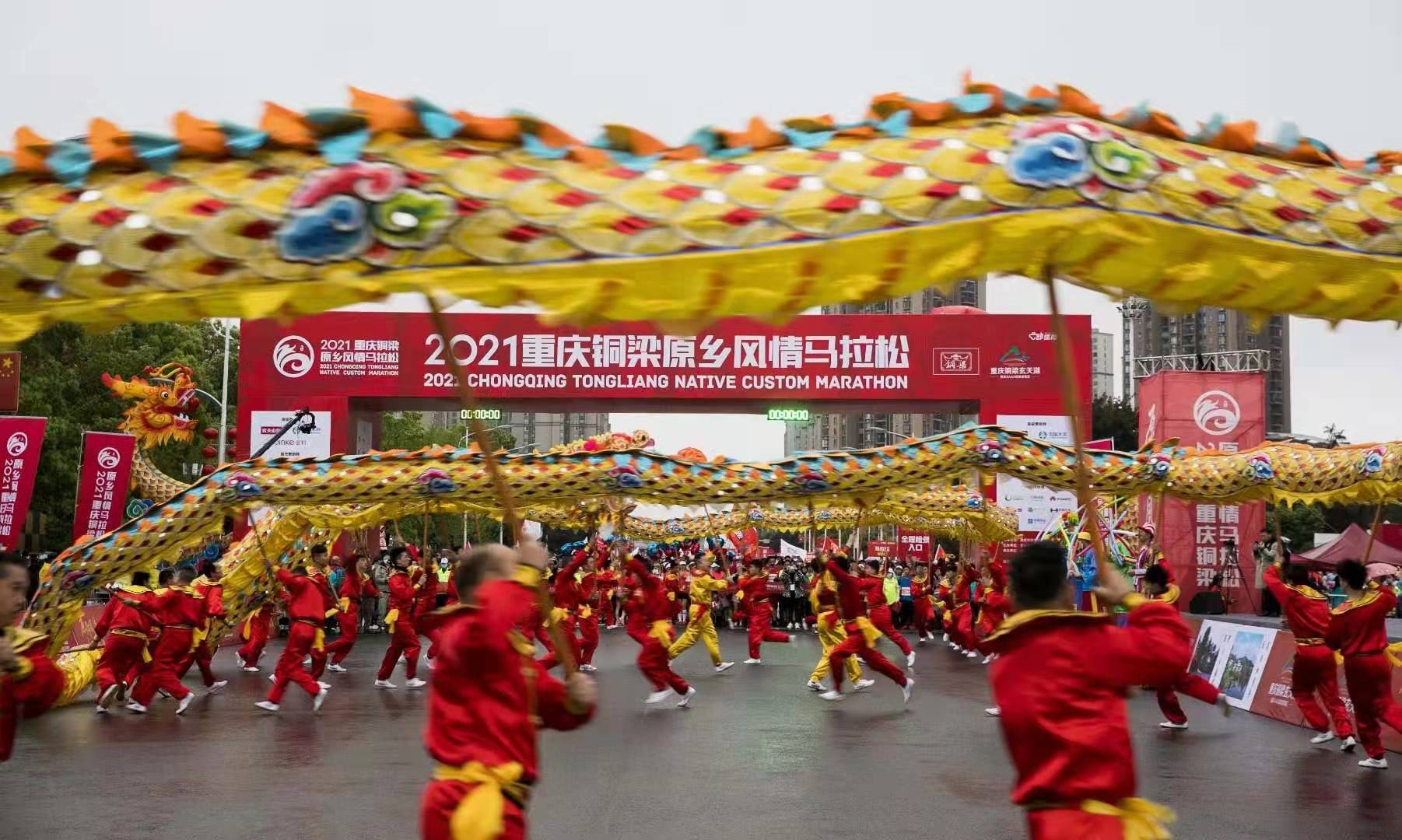 Photo: Dragon dance performed in Tongliang of Chongqing, one of the most important dragon dance heritage sites in China, before marathon event, March 21, 2021. (Photo provided by organizing committee)
Starting from the People's Park, the runners were bathed in Tongliang's idyllic "homeland" scenery that integrates city views, natural landscapes as well as rural characteristics.
After fierce competition, Zhao Hao and Li Chunxia won the crown for male and female full-marathon runners, respectively.
Zhao clocked a time of 2:18:35, while Li completed the 42.195km race with a result of 2:39:55.
Li Bo and Li Lindong clocked 2:20:02 and 2:25:00 for the race, ranking as the second and the third male runner, respectively.
Li Chunxia was followed by Ye Rui and Jia Yaya with results of 2:50:59 and 2:54:32.
For 21.0975km half-marathon, crowns were claimed by male runner Nianzhe Ati and female runner Lan Xia, clocking 1:05:58 and 1:22:50.
Zhang Donghao and Zhang Zhihao ranked the second and the third for the half-marathon male race while Liu Junhui and Zhang Yan took the second and the third place for the female race, respectively.
All participants have felt the charm of Tongliang and more friends are welcome to visit Tongliang to experience its unique customs and characteristics, according to the organizing committee.
(Edited by Niu Huizhe with Xinhua Silk Road, niuhuizhe@xinhua.org)