BEIJING, July 29 (Xinhua) -- Construction on the National Biomedicine International Innovation Park in Tianjin Binhai New Area has been kicked off recently.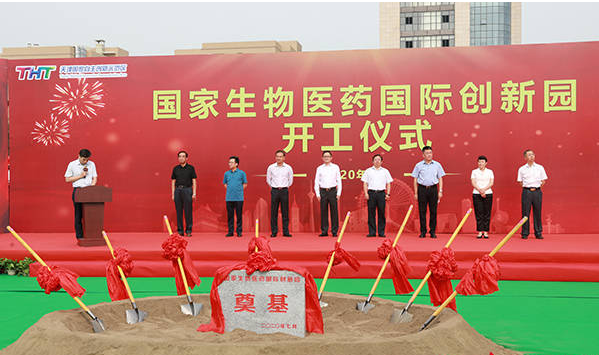 Covering an area of 6.67 hectares, the innovation park is planned to be put into use in 2021 and is expected to attract more than 30 companies to settle in with an annual output value of more than 5 billion yuan.
In order to enhance the agglomeration effect of the biomedical industry, Tianjin Binhai New Area invested 1 billion yuan in the construction of biomedical innovation center and the National biomedicine innovation park.
A number of projects have settled down in the park, which are expected to enter operation by the end of 2020.
Shan Zefeng, Director of the Administrative Committee of Tianjin Binhai New Area, said that the park will achieve close linkage effect of clinical needs, R&D manufacturing and appliance development.
(Edited by Bao Nuomin with Xinhua Silk Road, baonuomin@xinhua.org)