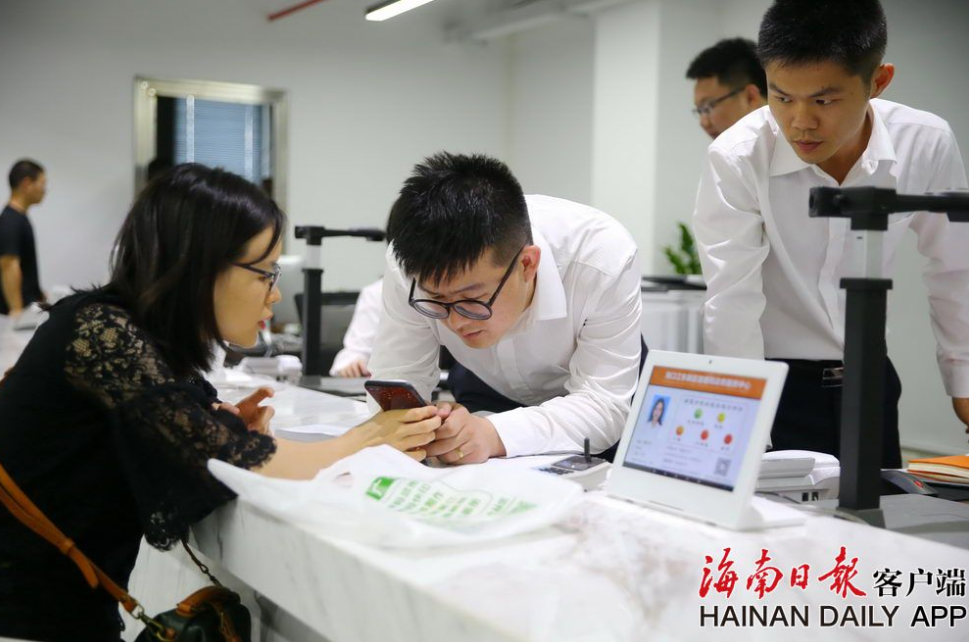 HAIKOU, June 4 (Xinhua) -- "The new service center is very clean and tidy, and its staff are very professional and patient. When we encounter problems, they would give us explanations one by one," said Ms. Zhou, staff of Hainan Poly Pharm Co. Ltd., after going to Haikou Jiangdong New Area government service center to apply for project environmental impact assessment on June 2.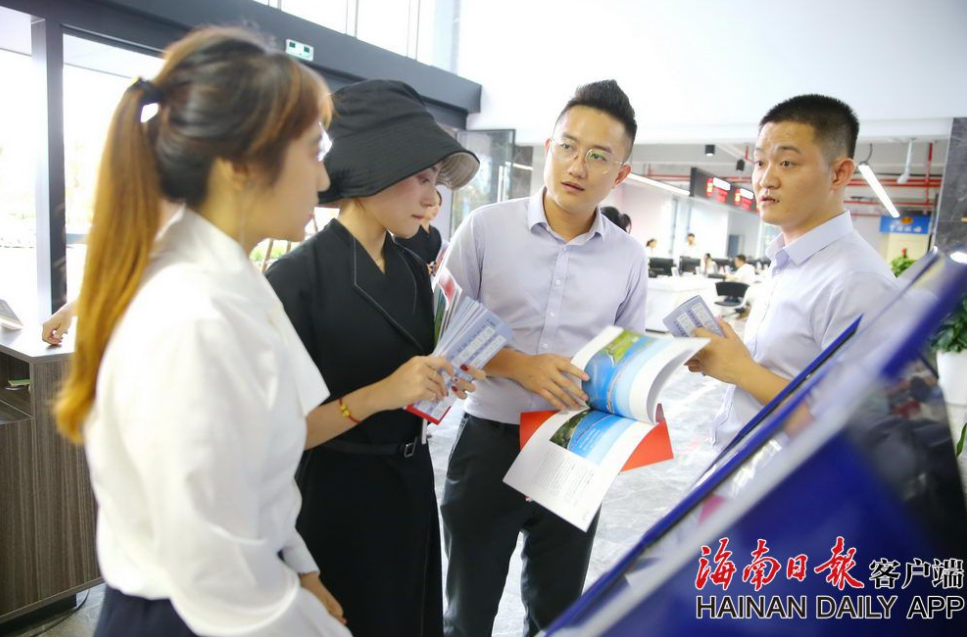 "Our enterprise is registered in Jiangdong New Area. In the past, we had to go to Haikou government service center which took quite some time to go back and forth. The opening of the Jiangdong New Area center brought us much convenience."
It is noted that Haikou Jiangdong New Area government service center opened for service on June 2, handling some 391 Haikou municipal-level management affairs.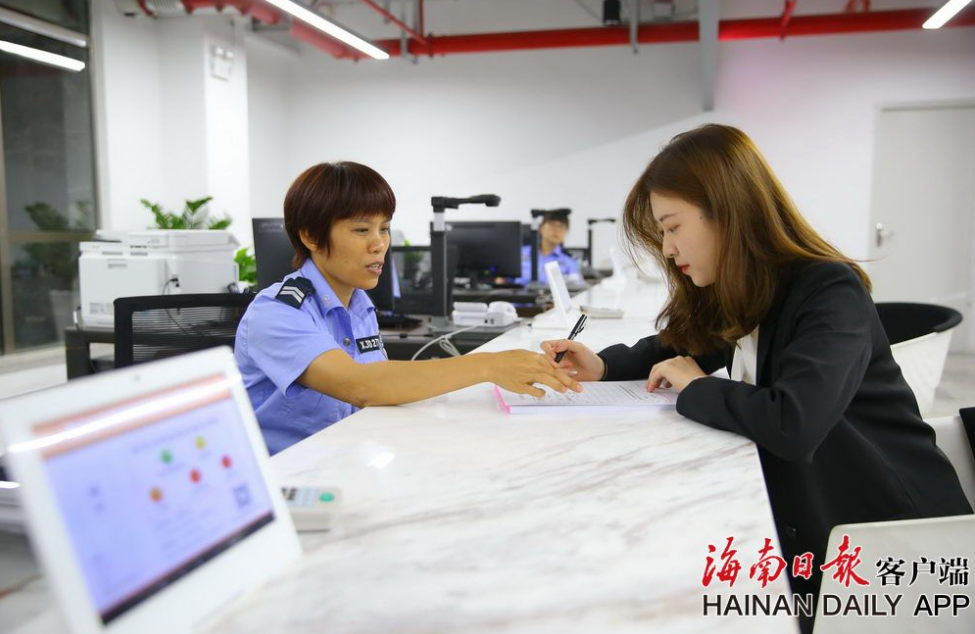 Among the 391 municipal authorities undertaken by Haikou Jiangdong New Area center, 42 items are of independent approval, 46 items of joint approval and 303 items of entry approval. Among them, there are not only the approval of government-invested project proposals, approval of foreign-invested projects, filing of enterprise investment projects, approval of feasibility study reports of government-invested projects, approval of preliminary design and budget estimates of government-invested projects, among others, but also the pre-examination of land for construction projects and issuance of site selection submissions, issuance of planning permits for construction land (including temporary land), issuance of planning permits for construction projects (including temporary construction).
In addition, the center also undertakes management matters such as applying for temporary resident identification cards, settling in for talents with master's degree or above, settling in for returned undergraduate students studying abroad, settling in for graduating undergraduate students from colleges and universities, among others. The center adopts the "Internet plus administrative approval" mode, which realizes the province-city interconnectivity, internet-based "interconnected affairs handling", as well as one-stop, paperless service in the park, briefed Wang Yan, deputy director of Haikou Jiangdong New Area Administration Bureau.
"Internationalization is a highlight of our center," Wang Yan told Hainan Daily. In April, Haikou Jiangdong New Area Administration Bureau openly recruited 15 window staff, in which more than half have master and above degrees and 50 percent have overseas study experience.
The bureau can provide multilingual services such as English, Spanish and French besides Chinese. When international talents come to the center, the staff can guide them to the corresponding window to handle business.
It is worth mentioning that it only took some 50 days for the center to be built and put into use, which reflected Jiangdong speed, said Wang Yan.
"Jiangdong New Area has also become one of the four key parks in Haikou with the largest number of municipal examination and approval authorities delegated at one time," said Wang Yan.
Next, Jiangdong New Area will actively apply for special approval for more efficient procedures, so as to further improve on the existing working process, deliver efficient services, and to provide first-class business environment for enterprises and talent.