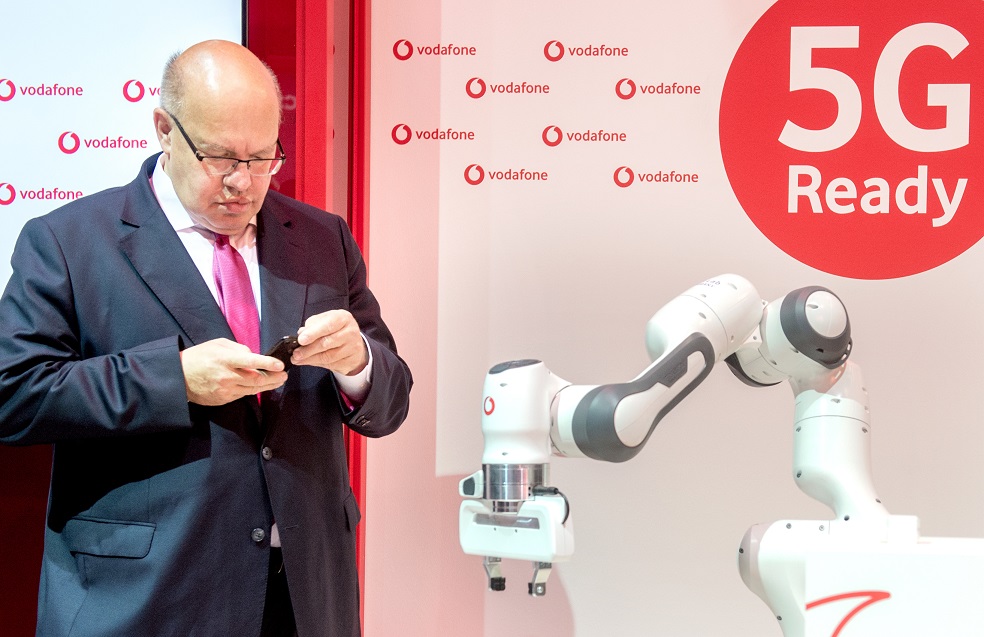 Peter Altmaier of the Christian Democratic Union, Federal Minister of Economics. (picture alliance/dpa)
With a view to digital change in industry, Germany's Economics Minister Peter Altmaier, a member of the conservative Christian Democrats, has warned that Germany needs to keep pace with developments. "We live at a high level, but we also live a bit removed from the substance," Altmaier said on Monday at the "Industry 4.0 Summit" hosted by the software giant SAP in Walldorf. It is necessary to discuss what is needed to change, for example in terms of framework conditions, taxes, energy prices and social security contributions. It's also important to discuss how to deal with countries that do not have the same openness and take over companies because they are more focused on technology than returns.
But it's also about "how we deal with the fact that in this highly innovative world while we are still at the forefront in some areas - such as 3D technology – but we have greater difficulties and troubles in other areas. And that includes digitalization," said Altmaier, referring in particular to artificial intelligence.
This is a great challenge for the country's small and medium-sized companies, many of which are successful on the global market. "But if one day they lose a contract because a company in China or the United States has already switched to and invested in Industry 4.0, they are unlikely to win it back again in the near future." That must be prevented, he said.
In this context, Altmaier also pointed out how important it was to set the standards for new developments that others would then have to follow. "This battle has not yet been decided," he said, for example, when one looks at autonomous driving. "But we have to make sure that we are the ones who can decide it."

Notice: No person, organization and/or company shall disseminate or broadcast the above article on Xinhua Silk Road website without prior permission by Xinhua Silk Road.