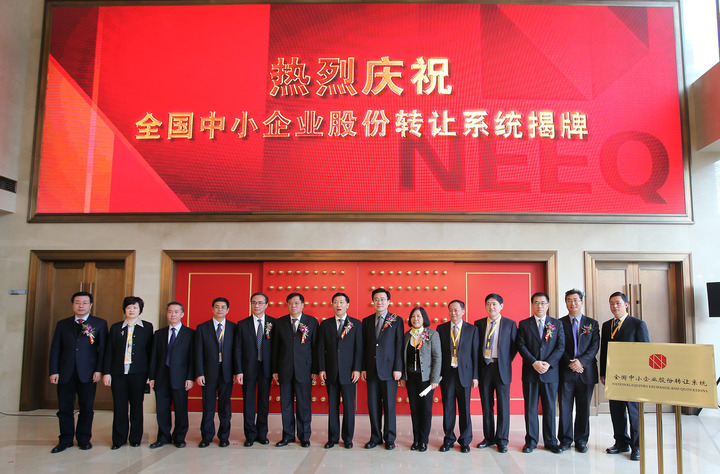 An inauguration ceremony for the National Equities Exchange and Quotations is held in Beijing, capital of China, Jan. 16, 2013. (Xinhua/Wan Xiang)
BEIJING, Nov. 12 (Xinhua) -- Beijing Stock Exchange (BSE) will carry out, before its opening on November 15, a clearance test of related technical systems on Saturday, reported Securities Times on Friday.
According to BSE, the clearance test for its opening will be based on all the business and services rules that will take effect from November 15. Previously, BSE has completed a simulation test and two full-network tests in September and October.
On each trading day, market quotations on BSE will be updated in every three seconds within the trading hours and no price change limits are set on the first trading day of stocks of firms that go public on the BSE.
Price change ceiling of stocks to be transferred from the selected tier of National Equities Exchange and Quotations, better known as the "new third board" will be capped at 30 percent.
The test allows qualified investors already reported to the BSE previously to participate in trading stocks of listed firms on the bourse.
By November 15, firms listed on the selected tier of NEEQ will all be transferred to BSE for listing. (Edited by Duan Jing with Xinhua Silk Road, duanjing@xinhua.org)