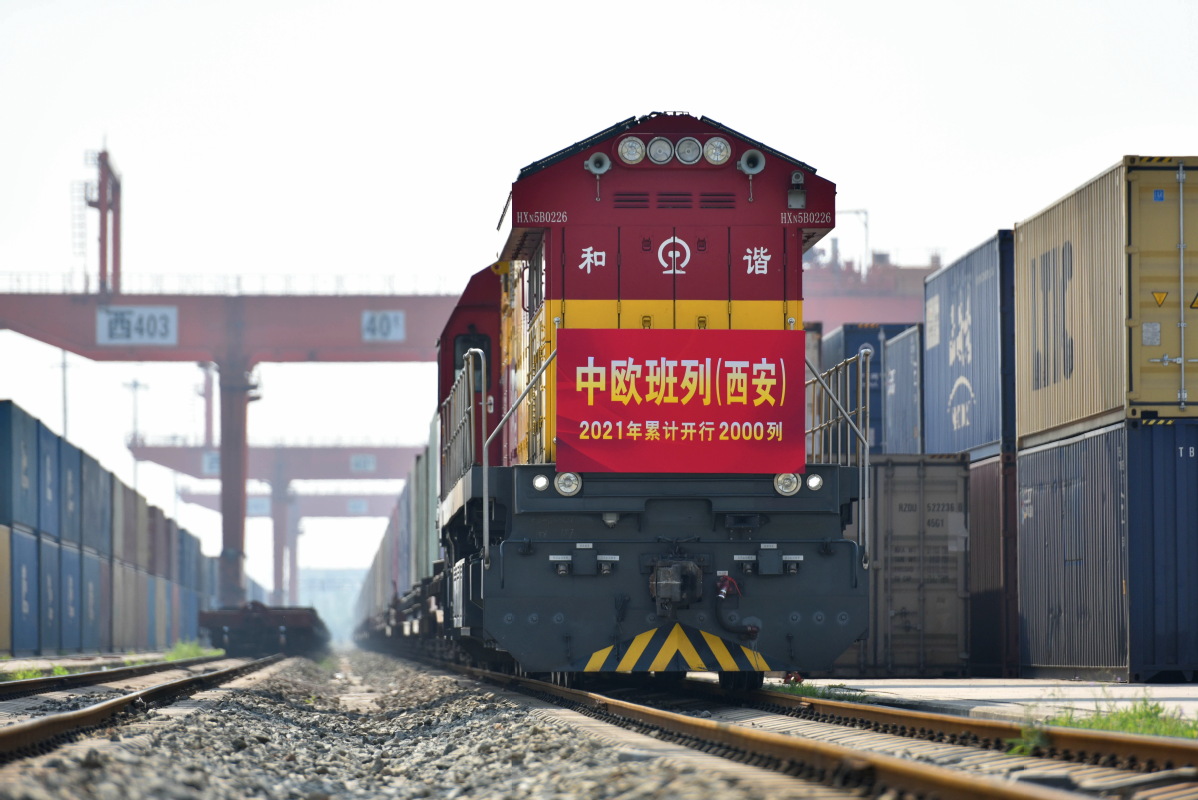 A China-Europe Express Train (Xi'an) departs from Xi'an International Port Station, heading to Prague, Czech Republic, in Xi'an, Northwest China's Shaanxi province, on July 8, 2021. [Photo/IC]

More than 41,000 trips have been made on the freight train services connecting China and Europe, official data shows.
According to the China State Railway Group, the national railway operator, there were 7,377 China-Europe trips in the first half of this year, up 43 percent on the same period last year.
Between January and June, trains carried 707,000 containers (20-foot units), an increase of 52 percent on last year. The number of monthly trips exceeded 1,000.
The freight services reach 168 cities in 23 European countries, and have shown resilience in the face of the COVID-19 pandemic, injecting vitality into the market.(Source: China Daily)