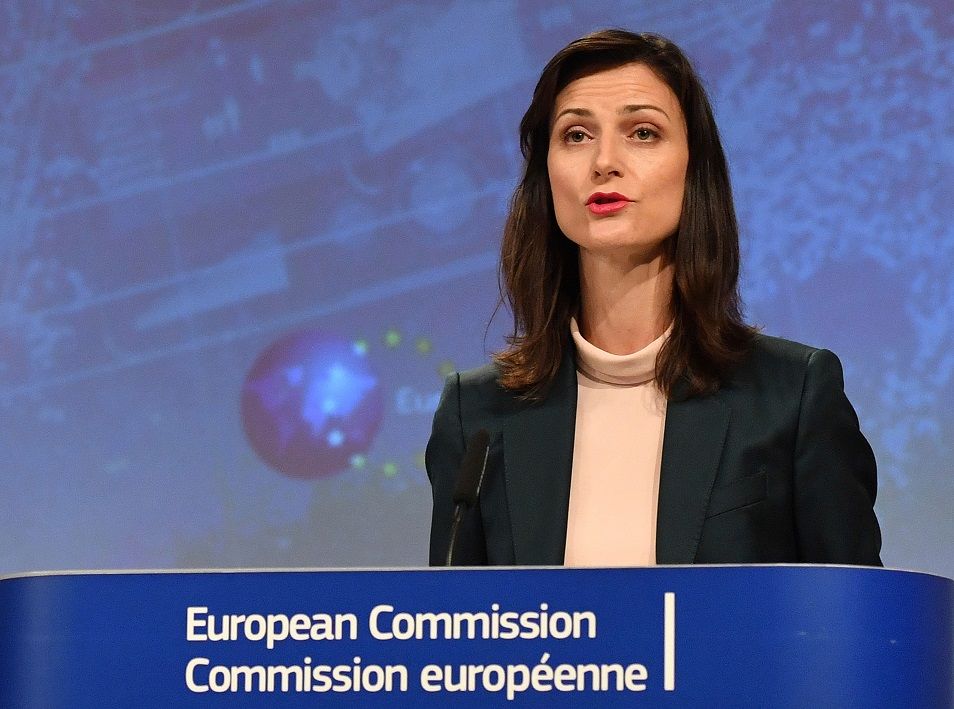 Marija Gabriel, the EU commissioner responsible for innovation. (picture alliance / dpa)
In order to keep start-ups in Europe, the European Commission wants to invest in small and medium-sized enterprises. Initially, 42 companies will receive around 178 million euros, the Brussels-based EU executive authority announced on Wednesday. The idea behind the program is to support companies that are developing innovative and sustainable technologies in areas such as health or the circular economy.
"Europe has many innovative, talented start-ups, but too often these companies remain small or relocate elsewhere," said Marija Gabriel, the EU commissioner responsible for innovation. The new program aims to "bridge the funding gap for highly innovative companies and unlock additional private investment," she said.
One of the first companies the European Commission is funding is the French firm CorWave. It has developed a medical product for people with heart defects and now wants to bring it to market. The device supports the left heart valve and is expected to significantly improve the quality of life of those affected.
The new form of financing envisages equity investments of between 500,000 and 15 million euros. Ownership stakes of probably 10 to 25 percent could thus be acquired, the commission said. The projects will be selected by the European Innovation Council, which was established in June 2020.

Notice: No person, organization and/or company shall disseminate or broadcast the above article on Xinhua Silk Road website without prior permission by Xinhua Silk Road.