China and Tonga signed a Memorandum of Understanding (MOU) for cooperation on the Belt and Road Initiative (BRI) on November 16 2018.
Tonga speaks highly of China as it treats the Pacific island nation as an equal partner and thanks China's valuable help, especially the recent visit of Chinese hospital ship Ark Peace to Tonga, according to Prime Minister Samuela Akilisi Pohiva of Tonga.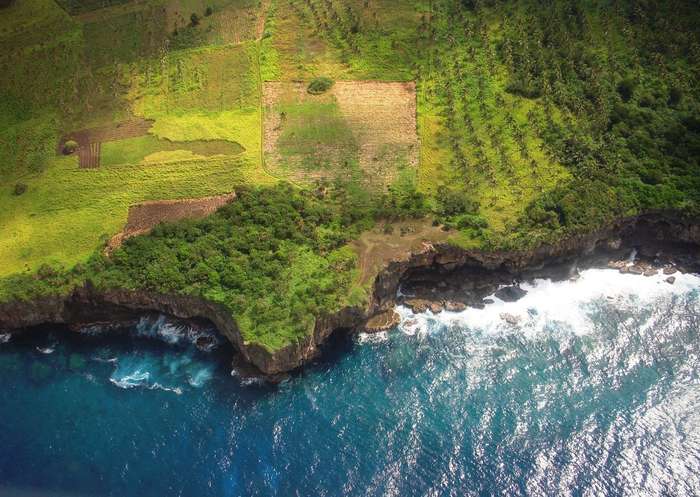 Tonga, officially Kingdom of Tonga, Tongan Fakatuʿi ʿo Tonga, also called Friendly Islands, country in the southwestern Pacific Ocean. It consists of some 170 islands divided into three main island groups: Tongatapu in the south, Haʿapai in the centre, and Vavaʿu in the north. Isolated islands include Niuafoʿou, Niuatoputapu, and Tafahi (together known as the Niuatoputapu, or Niuas, island group) in the far north and ʿAta in the far south.
-- Land
The summit of volcanic undersea mountains forms the two roughly parallel chains of the Tongan islands. Most of the islands of the western chain are classified as high islands, because they have been raised well above sea level by repeated volcanic activity. Four of them are still active volcanoes.
Some of the islands composed of lava formed by shield volcanoes, such as Late and Kao, have a hard cone-shaped surface that is not easily eroded. Others, such as Fonuafoʿou (Falcon Island), were formed by more explosive volcanoes, and their surfaces, composed of ash and pumice, erode readily. Fonuafoʿou has arisen and disappeared repeatedly, owing to its cycles of eruption and erosion.
The low islands of the eastern chain have been capped by coral polyps and foraminifera (marine organisms that have calcareous shells), which build coral rock and limestone reefs. The continuing growth of coral counteracts the sea's erosion of the reefs and the islands enclosed by them.
-- People
Nearly the entire population is of Polynesian ancestry. Tongans are closely related to Samoans and other Polynesians in culture and language as well as in genetic heritage. There is also a small amount of Melanesian influence through contact with Fiji. Intermarriage with Europeans has become more common, especially as a result of the increasing out-migration of Tongans since the 1970s.
Religion is an important aspect of Tongan society, and most Tongan families are members of a Christian church.
The Tongan language is taught in primary schools and is the official language, in addition to English, which is studied as a second language.
-- Economy
Agriculture is the mainstay of the Tongan economy. Squash, coconuts, bananas, and vanilla beans constitute the main cash crops, and other important crops include yams, taro, cassava, corn (maize), watermelons, pineapples, breadfruit, limes, and tomatoes. All land is essentially owned by the Tongan monarchy, but large estates have been divided among the country's nobles. Land is parceled out to peasant proprietors: traditionally, every male age 16 or over was entitled to an allotment of 7.5 acres (3 hectares) of land for cultivation; more recently, population growth has reduced the size of actual allotments in many places. Timber production, livestock raising, and fishing also contribute to Tonga's economy.
Many of Tonga's products are consumed domestically, but imports—mainly from New Zealand, Singapore, the United States, Fiji, and Australia—form the bulk of the goods consumed in the country. Food and beverages account for the largest category of imports, in terms of value. Exports include mainly agricultural crops and fish, and New Zealand, Japan, Australia, and the United States are the chief destinations.
Manufactures include concrete products, construction and transportation equipment, furniture, clothing, food products, and various small handicrafts. A small mining industry quarries coral and sand. Crop processing and marketing have been undertaken by cooperative societies. Remittances from Tongans working overseas—especially in New Zealand, the United States, and Australia—and tourism have both contributed significantly to the growth of the Tongan economy.
-- Culture
Although Western influence has somewhat altered traditions and culture in Tonga, certain Tongan rituals and art forms survive. For example, Tonga shares with Fiji, Samoa, and parts of French Polynesia the elaborate ritual surrounding the drinking of kava. The drink, prepared from the root of a pepper plant, has the properties of a mild narcotic.
Carving was traditionally done by men, but the craftsmanship was inferior to that of other Polynesians, such as the Maori of New Zealand. Carving and other traditional crafts of higher quality have been produced, however, in response to the demands of the tourist market. Women manufacture tapa cloth from bark and weave mats and baskets from several varieties of pandanus leaves.
Traditional dancing is an important part of national ceremonies and local village festivities. In the popular paddle dance, called meʿetuʿupaki, dancers carry paddle-shaped boards painted or carved with abstractions of the human body. Other popular dances include the kailao, a war dance; the lakalaka and the maʿuluʿulu, dances performed by standing and seated groups, respectively, and accompanied by densely polyphonic singing; and the tauʿolunga, an individual dance accompanied by singing. An oral tradition persists in Tongan villages in the form of proverbs, religious epics, genealogies, poetry, fables, and myths.
(The above information from Internet)