China and Timor-Leste signed a Memorandum of Understanding (MOU) for cooperation on the Belt and Road Initiative (BRI) during the first Belt and Road Forum for international cooperation in March 2017.
Timor-Leste is willing to work together with China to promote cooperation within the framework of the BRI, and contribute to post-pandemic economic recovery, its Foreign Minister Adaljiza Magno said, adding Timor-Leste is willing to establish a fast passage for personnel exchange with China, so as to provide convenience for Chinese technical personnel to reach Timor-Leste.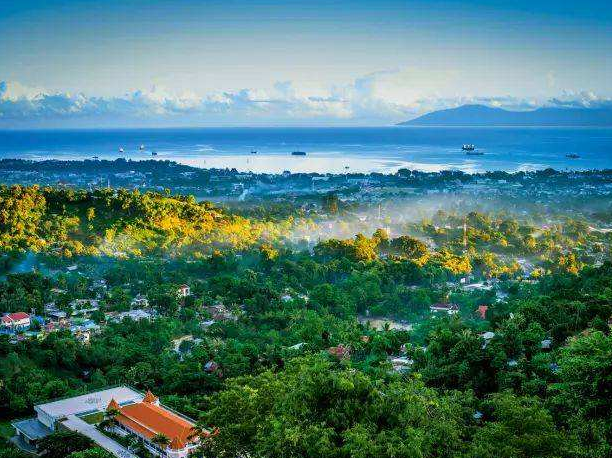 Timor-Leste, also known as East Timor, island country in the eastern Lesser Sunda Islands, at the southern extreme of the Malay Archipelago. It occupies the eastern half of the island of Timor, the small nearby islands of Atauro (Kambing) and Jaco, and the enclave of Ambeno, including the town of Pante Makasar, on the northwestern coast of Timor. Dili is the capital and largest city.
-- Geography
East Timor is bounded by the Timor Sea to the southeast, the Wetar Strait to the north, the Ombai Strait to the northwest, and western Timor (part of the Indonesian province of East Nusa Tenggara) to the southwest. The eastern part of Timor island is rugged, with the mountains rising to 9,721 feet (2,963 metres) at Mount Tatamailau (Tata Mailau) in the centre of a high plateau. The area has a dry tropical climate and moderate rainfall. Hilly areas are covered with sandalwood. Scrub and grass grow in the lowlands, together with coconut palms and eucalyptus trees. There are hot springs and numerous mountain streams. Wildlife includes the cuscus (a species of marsupial), monkeys, deer, civet cats, snakes, and crocodiles.
-- People
Most of the people are of Papuan, Malayan, and Polynesian origin and are predominantly Christian. About 40 different Papuan and Malayan languages or dialects are spoken, dominated by Tetum. Portuguese is spoken by a small fraction of the population, but it is one of the country's two official languages, the other being Tetum; Indonesian and English are considered to be "working" languages.
-- Economy
Hydrocarbon production (notably from offshore natural gas deposits) is the most important component of East Timor's economy in terms of value. Marble quarrying for export is also important. Agriculture, long the mainstay of the economy, still employs the great bulk of the working population; chief products include corn (maize), rice, cassava, sweet potatoes, dried beans, coconuts, and coffee.
Manufacturing of textiles, garments, handicrafts, and processed coffee are important. Crafts include pottery, wood and ivory carving, plaiting, coir production, and basket making. Roads running parallel to the northeastern coast link Maubara, Manatuto, Tutuala, and Dili. About half of the roads are paved.
The Ambeno area has valuable sandalwood forests, coconut groves, and rice plantations.
Its chief town, Pante Makasar, is a port and has an airport. The hilly offshore island of Atauro, which also has an airport, has a population occupied mainly with fishing.
The currency is the U.S. dollar.
(The above information from Internet)