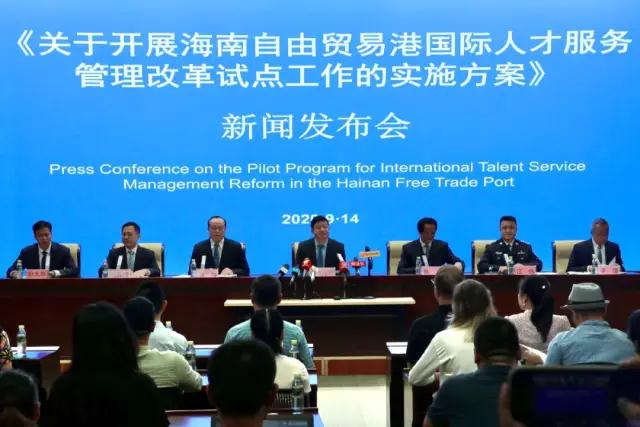 On the morning of September 14, the Standing Committee of the CPC Hainan Provincial Committee deliberated and adopted the Implementation Plan on the Pilot Program for International Talent Service Management Reform in the Hainan Free Trade Port (hereinafter referred to as the Plan). The Plan specifies the arrangements about the pilot program and aims for breakthroughs in bringing in international talented people, their training, performance evaluation, work and residence, and service guarantee. Accordingly, Hainan will seek to establish an international talent service management system and mechanisms that keep pace with international standards, reflect Chinese characteristics, and fit in with Hainan's development orientation, and hence serve as a paragon of international talent service management nationwide. It is also an important policy measure to keep up with world-leading standards with a new height of openness and to facilitate mobility and employment. As China's first systematic document on the reform of international talent service management issued at the provincial level, the Plan covers the whole Hainan Province and also serves as an all-round, full-chain and multifaceted service guarantee.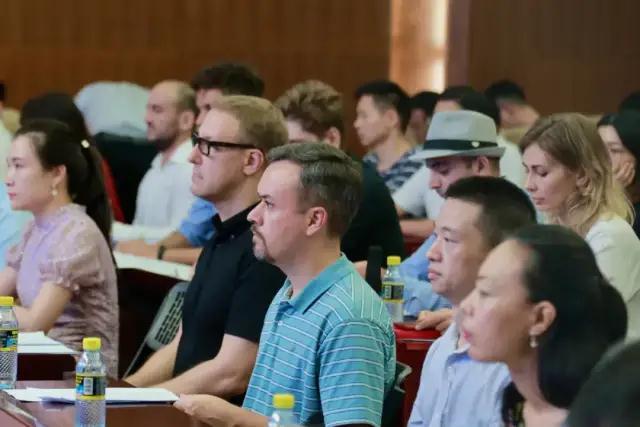 To break new ground in the mechanism for bringing in international talented people, the Plan proposes that Hainan Province will:
• Establish an overseas talent recruitment system in line with international standards, formulate a catalogue for urgently-needed talents in the industries of the Hainan Free Trade Port to attract international talented people to work and start businesses in Hainan;
• Create a certain number of job openings at the province's universities, hospitals, scientific research institutes and statutory bodies to specially recruit foreign personnel, and allow qualified overseas personnel to serve as legal representatives of statutory bodies, public institutions and state-owned enterprises;
• Set up an international talent innovation and entrepreneurship platform, establish the China (Hainan) Overseas Students Entrepreneurship Park, and attract international talented people and outstanding overseas students to the Hainan Free Trade Port for innovation and entrepreneurship;
• Explore more channels to contact international talented people, work with Chinese embassies and consulates abroad as well as sister cities to strengthen exchanges and cooperation with key countries and regions, and attract the headquarters or branches of internationally renowned headhunters to settle in Hainan;
• Create flagship events of international talent exchange and cooperation, host the China (Hainan) Talent Exchange Conference and the Belt and Road Talent Development Forum, increase cooperation and exchanges with internationally renowned trade associations and funds, and push hard to attract high-performing talents in key fields.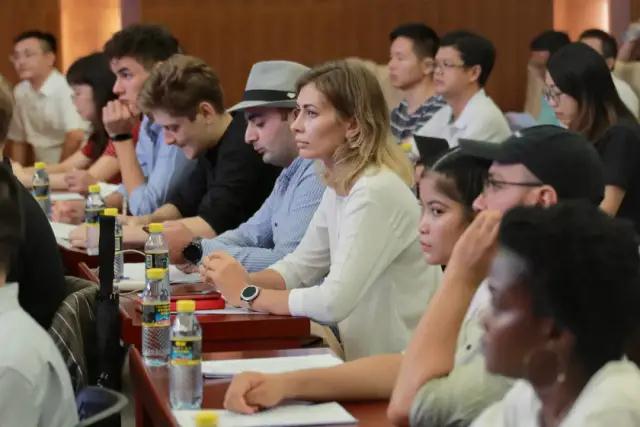 In terms of improving the training, evaluation and incentive mechanism for international personnel, the Plan makes it clear to:

• Create new models to cultivate internationally oriented talents, attract overseas first-rate universities and vocational colleges in science, technology, agriculture and medicine to open and run schools independently in the Hainan Free Trade Port, encourage domestic key universities to join hands with renowned overseas universities to set up Chinese-foreign cooperatively-run schools with independent legal person status in the Hainan Free Trade Port, and cultivate a large number of talented people with international vision;
• Establish a fast-track channel for professional title ratings to international talented people under China's professional title system. In particular, international talents that meet the classification standards and conditions of high-performing talents in Hainan can apply for a senior professional title as an exceptional case based on his/her performance and capability;
• Reform the management system of foreign-related professional qualifications, ease the restrictions on overseas personnel to take a domestic professional qualification examination, and allow international talents who have obtained overseas professional qualifications (not all of such qualifications are recognized) or recognized qualifications of international professional organizations (excluding certified public accountants, legal services, among others) to directly provide professional services to enterprises and residents in the Hainan Free Trade Port after passing expertise recognition;
• Improve the remuneration incentive mechanism for international talents, guide employers to implement a distribution policy that increasingly reflects knowledge-related contribution, explore medium and long-term incentives for high-performing talents, such as position-based bonus rights, project-based bonus, equity incentive, allow more legal channels to increase income via technology equity, converting into cash at capital markets, among others, to attract varied international talents.
The Plan also proposes that Hainan will further implement work permits and mobility facilitation measures for foreign personnel:
• Negative list management shall be carried out for foreign personnel to work in the Hainan Free Trade Port, and foreign personnel out of the negative list shall not be restricted from working in the Hainan Free Trade Port;
• Quota management shall be implemented for the restricted work permits in the negative list, a dynamic quota adjustment mechanism shall be established, and the restricted work permits shall be independently approved within the total quota control;
• Foreign high-performing talents who work in the Hainan Free Trade Port can directly work part-time and start businesses in the Hainan Free Trade Port, after being approved by his/her full-time and part-time employers and registered at the related authority. If the work permit is in its validity period, part-time job does not require re-application for the work permit nor making any change.
• Implement a system of "admissibility + punishment for dishonesty". Under this system, foreign personnel are allowed to submit only essential application materials for a work permit and employment-based residence permit, provided that the applicant and his/her employer sign a letter of commitment to submiting the other required but non-essential materials later on. Individuals and employer that fail to deliver the commitment will be punished for dishonesty according to law.
According to the Plan, Hainan will also launch new pilot programs about establishing a management system to attract foreign high-tech talents and improving the international talent service guarantee system.
The Plan points out that by 2022, major breakthroughs shall be expected in institutional building and mechanism innovation. A domestic leading service management system and mechanism for international talents will take shape to form a fair, law-based, inclusive and convenient international talent system to ensure that a variety of international talents will be attracted, willing to stay and work well. By 2025, all scheduled tasks will be effectively implemented, along with a more open, dynamic and competitive international talent service management system and mechanism in place. And Hainan will see a considerable progress on the total number of international talented people brought in, and on the efficient use of international talent resources.
(Source: Wechat ID: Free Trade Jiangdong)