The United Nations Office for South-South Cooperation (UNOSSC) and the China-Africa Development Fund (CADFund) have published the South-South in Action series of seven case studies showing the great impact made by the CADFund in Africa in advancing the achievement of the UN sustainable development goals (SDGs).
The cases present some of the best practices in South-South and triangular cooperation initiatives and provide a window for Southern partners to learn and recognize the opportunities for collaboration that exist in the South.
As one of the important initiatives of the Forum on China-Africa Cooperation, the CADFund has been committed to serving China-Africa cooperation with a market-oriented approach, giving full play to its financial advantages and guiding role as a platform in the 13 years since its establishment.
The CADFund introduced Chinese enterprises as well as Chinese capital, technologies, production capacity and management experience which help create employment opportunities, increase tax revenues and enhancing productive capacities of Africa.
The fifth case of this series focuses on Mozambique Agricultural Park Project in South Africa, invested by the CADFund, which has improved the local agro-technological level and brought beneficial changes to the local economy and social life.
Mozambique Agricultural Park Project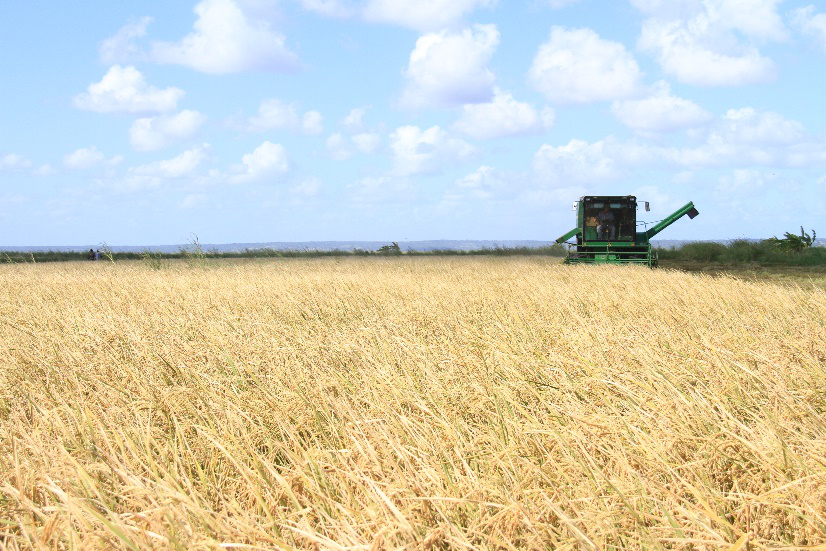 Overview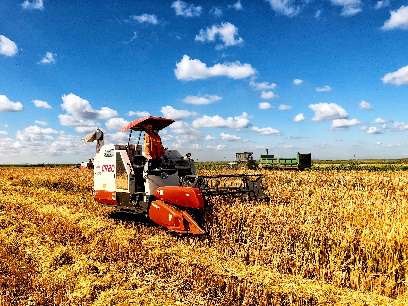 Most countries in Africa are challenged by food shortages and insufficient production to meet domestic demand. The gap between supply and demand is huge and highly dependent on imports. According to surveys, Mozambique has about 900,000 hectares of fertile land available for rice cultivation, of which only 310,000 hectares have been developed. About 97 percent of the developed land is cultivated by individual farmers. Compared with large rice-producing countries, Mozambique still has great potential to improve productivity. Therefore, the development and promotion of the local rice industry are crucial to ensure food security in the country. In addition, the natural conditions for the development of agriculture in Mozambique are relatively good, and the promotion of rice cultivation in that country is also of positive significance for Africa's food security.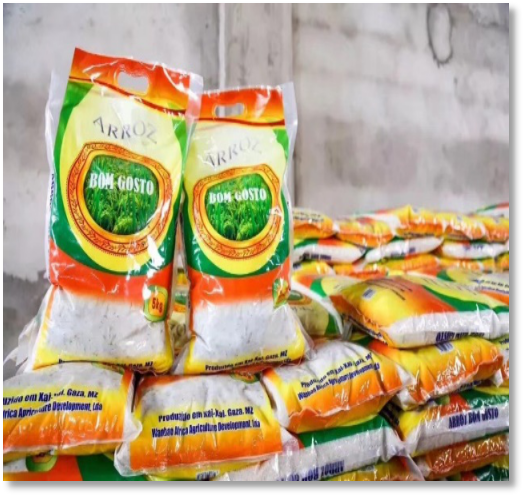 The Mozambique Agricultural Park project in which the CADFund invested was founded in July 2011. It is China's largest rice-planting project in Africa and one of the 13 key projects for cooperation on capacity development between China and Mozambique. The project, located in the city of Xai-Xai and its surrounding area in Gaza Province, occupies 20,000 hectares, with plans to open up 13,000 hectares (200,000 mu) of farmland. It will be built as a comprehensive agricultural park project with rice cultivation as the main business and cultivation of a variety of grain and cash crops as the auxiliary business, incorporating farmland development, grain production, storage, processing and sales.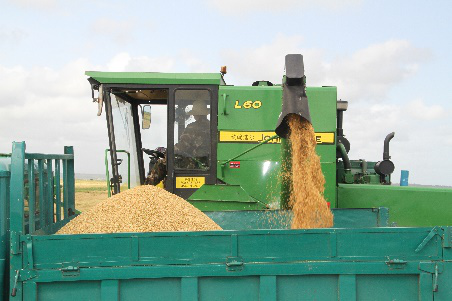 Former President of Mozambique Armando Guebuza named the rice produced under this project "Bom Gosto" (Good Taste), and the current President, Filipe Nyusi, also paid a field visit to the project base and spoke highly of it. With the goal of not increasing the debt of Mozambique, the project has introduced China's good practices and the needed technologies of rice cultivation into Mozambique to improve the local people's livelihoods and economic development.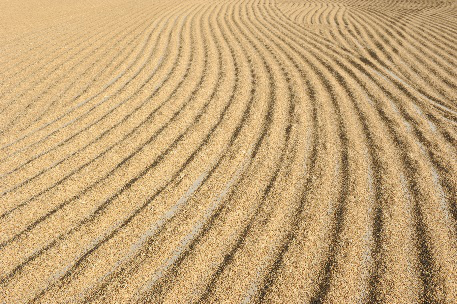 Operation
In order to explore the planting technology suitable for Mozambique, the project company has cooperated with several first-class farms in China to grow rice, employing different modes of farmland management and machine use. In terms of planting technology, various modes of rice-growing were compared, namely, direct sowing on dry paddy field, direct sowing in flooded paddy field, manual transplanting and mechanical transplanting, etc. Eventually, a simple, practical rice planting technology was developed that is easy for local people to master, is suitable for Mozambique and can be popularized on other parts of the African continent. The current yield is close to the Chinese level.
a.Guidance and training of local farmers
The project team actively explored and innovated to carry out cooperative rice cultivation in Mozambique under the cooperative planting model of "company plus households" and paid efforts in guiding and training local farmers. Since 2012, a total of about 1,500 households, an equivalent of some 10,000 persons, have been guided and trained. The number of households trained per year increased from 40 in 2012 to 500 in 2019. The guidance and training have helped to increase the yield from 1.5 tons/hectare to 7 tons/hectare.
In addition, the project valued both theory and practice. It organized training programmes on agricultural technology in cooperation with Nanjing Agricultural University, Northwest Agriculture and Forestry University, the Confucius Institute and other institutions, introducing Chinese agricultural technologies to local farmers. It was highly praised by the Government, trainees and local people of Mozambique.
b.Introducing technical support
The project team has improved the irrigation and water conservation infrastructure of some projects, ensuring the successful completion of planting plans. In order to guarantee the specialization and efficiency of planting and strengthen site management, the project team involved the China Railway Bureau No. 20, land reclamation enterprises and research institutions to bring new manpower, capital and management models to the project. As a result, project productivity increased year by year. Notably, the 2018/2019 planting season witnessed the best harvest record in history.
Impact
a.Increased economic benefits and improved living standards
After years of construction, the site of the project has now changed from a wasteland of brush to a large piece of fertile land. During the 2018/2019 planting season, 2,400 hectares (36,000 mu) of rice were planted, with an average yield of about 7 tons/hectare. That benefited 500 local farmer households, which saw their incomes increased up to 3,000 U.S. dollars, and achieved historical highs in terms of "planting area, average yield per mu and the number of beneficiary households." During the 2019/2020 planting season, 2,480 hectares (37,200 mu) of rice fields have been planted, involving 500 farmer households. In the past, owing to the shortage of rice, local people had cassava as their staple food; that eating habit has gradually changed, however, as eating rice has gained in popularity. In the past, rice was mainly imported; now, however, the local people are having "Bom Gosto" (good taste) rice, named by former President Guebuza.
b.Significant improvement at the agro-technological level
As a "benchmark and model" project of China-Africa agricultural cooperation, the project meets the requirements of Mozambique's agricultural development and helps the country to promote the production of key local agricultural products. At present, the project operator has completed the construction of canals, culverts, pumping stations and storage facilities that are needed to support agricultural production; renewed the seed resources of the project; and conducted experiments in planting technologies such as mechanical transplanting, ratooning rice and soaking seeds to accelerate germination so as to increase agricultural output. The project team has helped in improving local development and achieving resilient agriculture by training farmers to harness agricultural technologies and operate agricultural machinery.
c.Provision of employment opportunities for residents
Under the cooperation model of "company plus households," the project planted 800 hectares (12,000 mu) of rice, benefiting 500 farming households. Having employed more than 900 local employees in rush seasons, it increased local farmers' incomes, improved their lives and won their trust.
d.Social responsibilities shouldered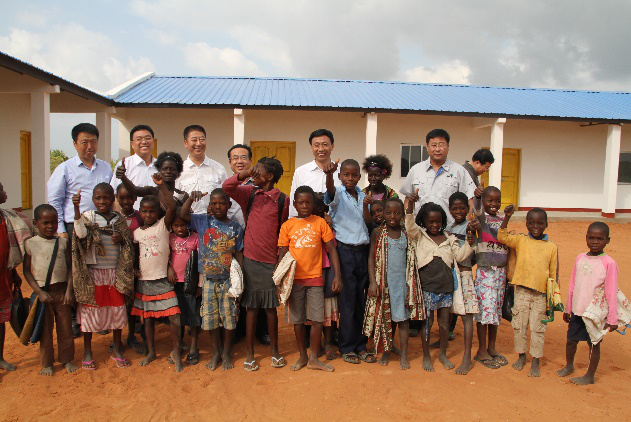 The project has been devoted to undertaking corporate social responsibilities to benefit the local community by leveraging its resources and advantages. Over the years, it has built two primary schools and one police station and has often used its vehicles and equipment to serve local authorities, organizations and communities. The project has made a positive contribution to the improvement of public security and education in the community. It has been an active participant in charitable activities, donating rice year-round to local organizations and associations of youth, the disabled, women, and others. In March 2019, tropical Cyclone Idai landed on the northern central area of Mozambique, causing huge casualties and property losses. The CADFund, the China-Portuguese-speaking Countries Cooperation and Development Fund and the project company immediately donated 100 tons of rice to the disaster-hit area, which was the first food donation provided by companies operating in Mozambique. At the same time, they also cooperated with WFP and the Association of Chinese Businessmen in Mozambique to provide post-disaster aid.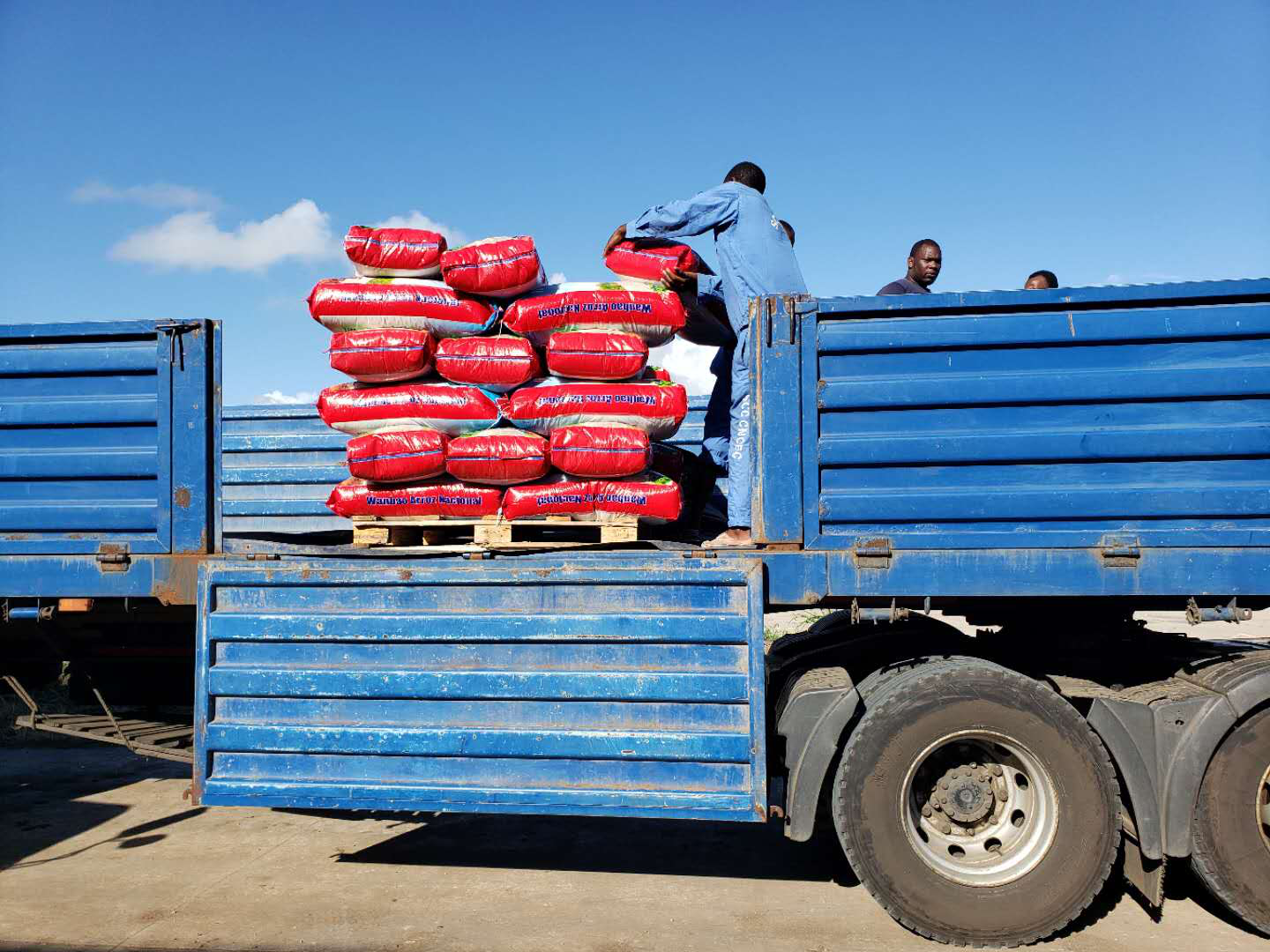 Replicability
The project has actively promoted the localization of imported technologies while introducing advanced technologies from China. The cooperative planting model of "company plus households" adopted by the project has enabled the local farmers to actively participate in learning about planting and technology without increasing the debt of the local government, thus reducing poverty and achieving a balance between economic and social benefits. The project model features "good replicability, easy management and quick returns" and can be rapidly popularized in other African regions suitable for rice cultivation.