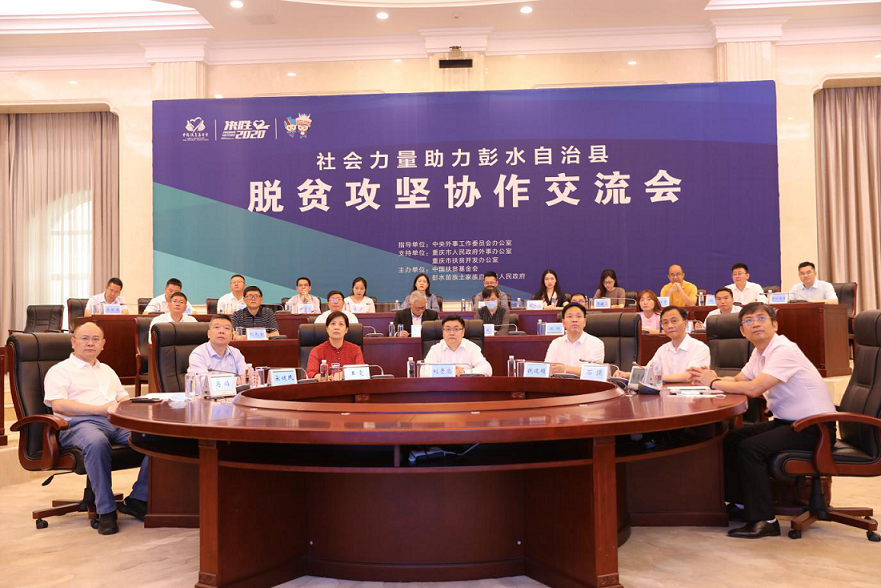 CHONGQING, June 11 (Xinhua) -- A meeting on poverty alleviation was held on Tuesday in Pengshui Autonomous County in southwest China's Chongqing Municipality, with participating enterprises donating more than 15 milion yuan to Pengshui.
Organized by the China Foundation for Poverty Alleviation (CFPA) and the People's Government of Pengshui County under the guidance of the Central Foreign Affairs Office, the meeting received attendants of more than 40 well-known enterprises at home and abroad, including FrieslandCampina, Sunshine Insurance Group, CapitaLand, FAW Group and TAL Education Group.
Zheng Wenkai, president of CFPA, pointed out that the meeting has provided a platform for the People's Government of Pengshui County and enterprises to exchange with each other.
"We will make full use of the advantages of CFPA, mobilize more social resources and forces, and work together to further promote the development of Pengshui County," said Zheng.
Though the county threw off the title of a national poverty-stricken county this February, it still faces enormous difficulties and challenges in its poverty alleviation work. Under the circumstances, philanthropic enterprises are expected to continue to assist Pengshui County and help boost its economic and social development, according to Jiang Peng, full-time deputy secretary and director of the Poverty Alleviation Office of the Party Committee of the Central Foreign Affairs Office.
Pengshui is a county that the Central Foreign Affairs Office has been designated to help shake off poverty since 2015. The Central Foreign Affairs Office has raised 63.74 million yuan and trained 396 grassroots cadres and technicians for Pengshui County since then. (Edited by Zhang Yuan with Xinhua Silk Road, zhangyuan11@xinhua.org)