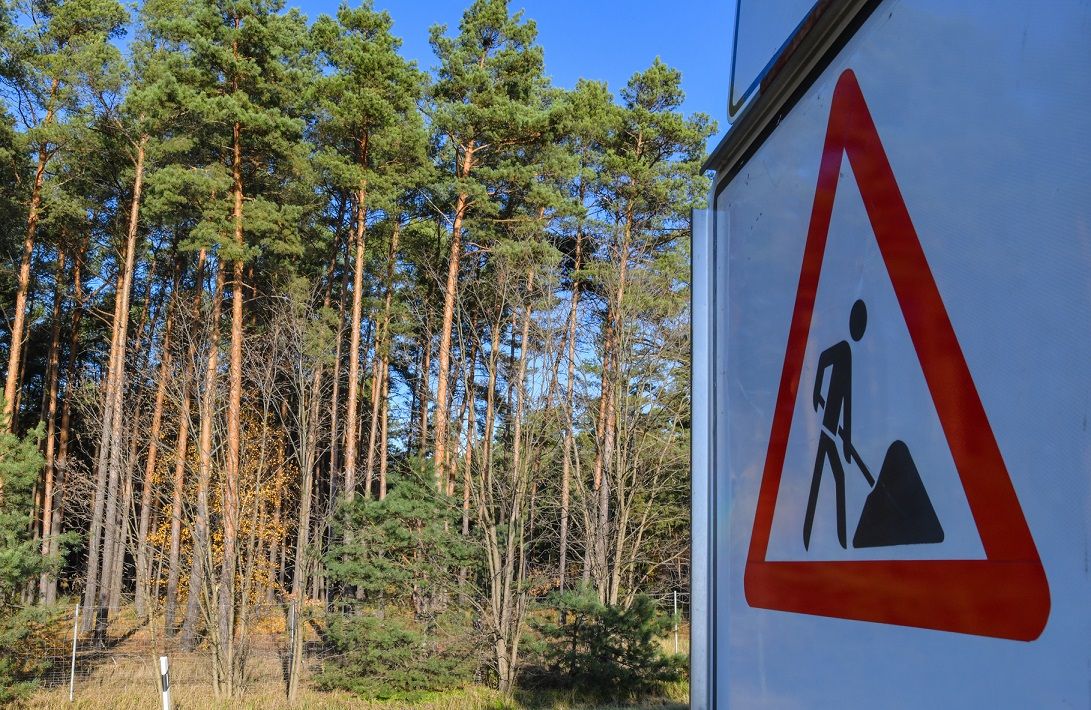 CAPTION: Tesla is planning to build a Gigafactory in this forest area in Grünheide, east of Berlin. (picture alliance / dpa)
US electric car manufacturer Tesla plans to invest up to 4 billion euros (4.4 billion dollars) in its recently announced factory outside Berlin, sources told dpa.
According to the Brandenburg state government, Tesla's so-called Gigafactory in Gruenheide could initially employ 3,000 people, and this number could rise to 8,000 after an expansion.
Construction is slated to start in the first quarter of 2020, but Tesla still needs to submit the necessary paperwork for permits.
According to the Brandenburg government, Tesla says it plans to plant three times the number of trees due to be felled at a forest on the planned construction site.
The company can expect EU subsidies of around 300 million euros, the newspaper Bild am Sonntag reported.
The factory is expected to go into operation at the end of 2021 and will initially build the future Model Y compact SUV as well as batteries and engines.
Tesla boss Elon Musk had also announced to set up an engineering and design centre in Berlin.
Notice: No person, organization and/or company shall disseminate or broadcast the above article on Xinhua Silk Road website without prior permission by Xinhua Silk Road.