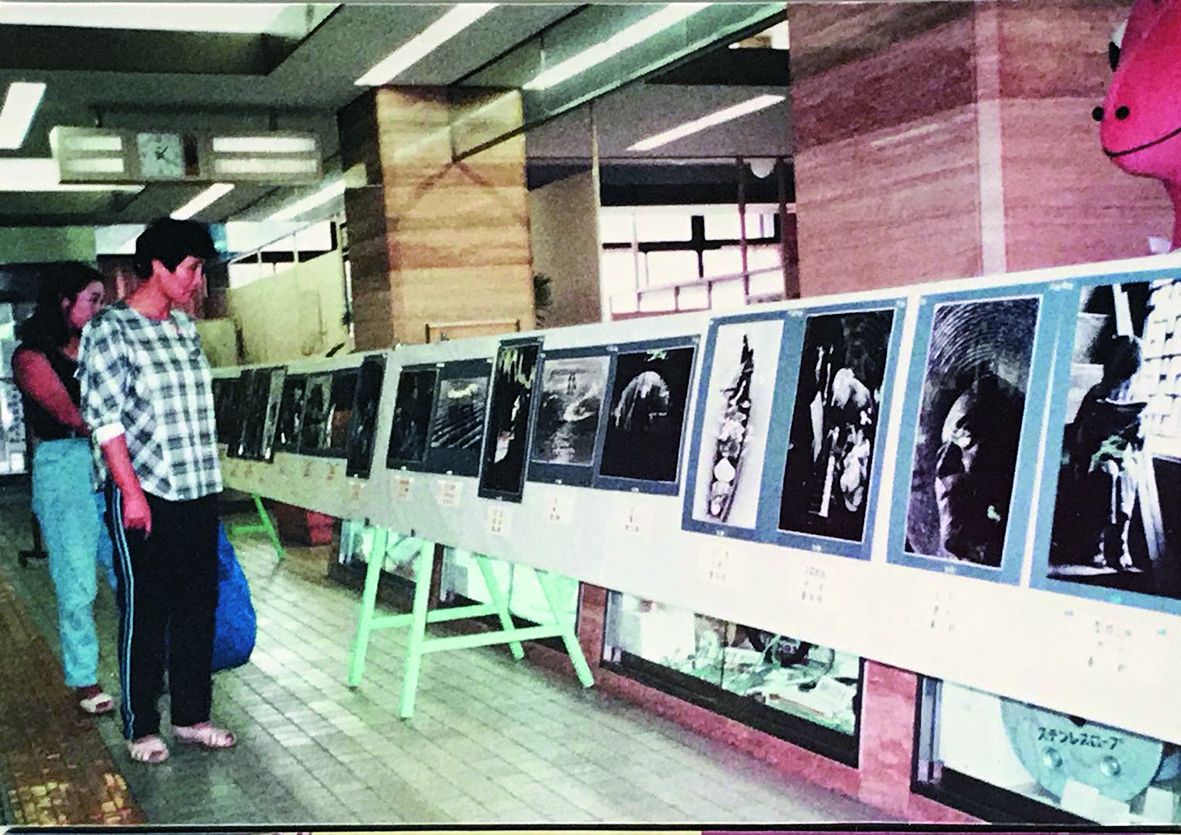 Pengpu in the Jing'an District has grown from an agricultural town into a modern township, but its long tradition of photography hasn't been lost in the transition.
In September, Pengpu will open its international photography center as a portal for international cultural exchanges.
"We want Pengpu to be active in recording great moments across the world and in displaying the beauty of Chinese culture to the world," said Yang Rong, deputy director of the township government.
She added, "Amateurs and professional photographers alike will have a platform to tell their stories to the world through their lenses. They will also gain access to overseas photographers and get to know the world's vicissitudes through photos."
On Tuesday, a photo exhibition honoring the ties between Chinese and Japanese cultures was unveiled in Osaka, Japan, as part of warm-up activities ahead of the new center's opening.
The exhibition features 50 photos taken by Zhao Hui, a renowned Shanghai photographer who will operate the center after it opens.
Photos in the exhibition were taken in the two countries -- some in Pengpu – and they display Buddhist temples, traditional clothing and folk customs of China and Japan.
"We can see through the photos how the two countries have affected and absorbed each other's cultures," said Zhao.
His lens captures interesting comparisons, such as young Japanese women in kimonos and women wearing cheongsam in China's ancient water towns. They picture Japan's kabuki performers and China's Kunqu Opera artists.
Some Buddhist temples in Japan were patterned after those in in China, and that hasn't escaped Zhao's keen photographic eye. He shows Daming Temple in the Chinese city of Yangzhou and the Toshodai-ji temple in Japan's Nara Prefecture.
Both temples are related to the Chinese monk Jianzhen, who popularized Buddhism in Japan during China's Tang Dynasty (AD 618-907). He introduced much Chinese culture to Japan during his 10-year stay there and designed the Toshodai-ji, now a world heritage site.
Li Tianran, Chinese consul-general in Osaka, said the cultural ties between both nations are long lasting and this exhibition will showcase more Chinese culture to the Japanese public.
The exhibition was held in the art gallery of the Rihga Royal Hotel in Osaka through June 16 and is now touring around the city as part of activities related to the G20 Summit there at the end of this month. In September, the exhibition will return to Shanghai.
Osaka has been a "sister city" of Shanghai for 45 years. Currently, half of overseas visitors to Osaka are from the Chinese mainland.
Osaka has also developed relations with Pengpu in particular.
Photography became popular among farmers in the township in the late 1970s and they soon gained fame nationwide. In 1988, some shutterbugs in Pengpu, mostly farmers, were invited to display their photos in Izumisano, a city under the administration of Osaka, becoming the mainland's first non-governmental photography group to hold an exhibition abroad.
"At that time, we mainly shot pictures of rural life, and that really caused some sensation in Japan," said Li Weimin, one of rural photographers. "Today, farmland has been replaced by buildings. There are no farmers any longer. Pengpu has turned into a modern, beautiful community."
According to township official Yang, more photo exhibitions and classes will be available locally to continue the tradition. Photography teams will be established in every neighborhood, and photos will be exhibited along major roads.
"A photography art festival will be held to celebrate the opening of the new center," said Zhao. "We plan to work with the Shanghai consulate-generals of countries in the EU to hold future exhibitions. It is expected to be a lasting project."