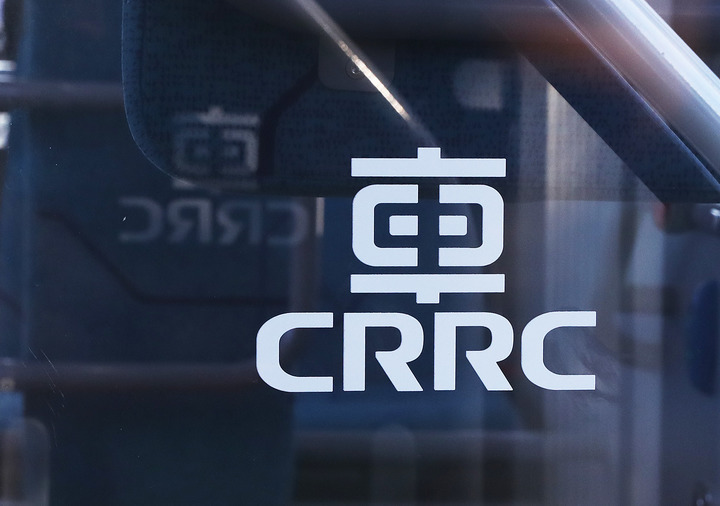 The mark of CRRC is seen on a self-driving bus in Paris, France, Sept. 17, 2021. (Xinhua/Gao Jing)
BEIJING, Jan. 12 (Xinhua) -- The International Electrotechnical Commission (IEC) has recently published an international standard for railway engineering, whose formulation is led by CRRC Zhuzhou Locomotive Co., Ltd.(CRRC Zhuzhou), marking the first time for CRRC Zhuzhou-led international standards adopted by international institutions like IEC, reported Hunan Daily on Monday.
The standard gives rules for testing methods for newly manufactured pantograph contact strips, providing technical support for safe operation of locomotives.

Under the guidance of National Railway Administration and CRRC Co., Ltd., the formulation started in June 2018, since when CRRC Zhuzhou had been working with 22 experts from seven countries including Britain, France, Germany, Japan, etc.
The IEC is one of the most authoritative worldwide organization for international standardization, representing the most influential technical standards in the industry.
The newly published standard is an integration of relative innovation achievements and practical experience from across the globe, infused with advantageous Chinese technology. It not only contributes to the international community with a China-branded solution, but also marks a step forward in strengthening the authority of Chinese firms in the global discourse, said a representative from CRRC Zhuzhou Locomotive.
(Edited by Yu Huichen with Xinhua Silk Road, yhc0267@163.com)