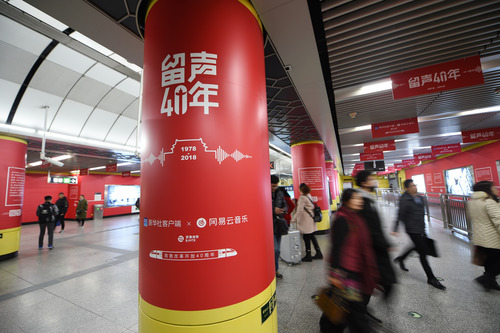 Passengers are seen at the Xuanwumen Station of Beijing Metro Line 4 in Beijing, capital of China, Dec. 3, 2018.
BEIJING, Nov. 23 (Xinhua) -- China's major tech giant NetEase announced the initial public offering (IPO) of its music streaming business Cloud Village on the Hong Kong stock exchange on Tuesday.
The company is offering 16 million shares at an indicative price of 190 to 220 Hong Kong dollars per share, aiming to raise 3.04 billion to 3.52 billion Hong Kong dollars in total.
According to the prospectus, it plans to start trading on December 2 under the stock code of 9899.HK. NetEase has subscribed for 200 million U.S. dollars worth of stock as a cornerstone investor alongside Song Music with 100 million U.S. dollars and Orbis Investments with 50 million U.S. dollars.
(Edited by Li Shimeng with Xinhua Silk Road, lishimeng@xinhua.org)