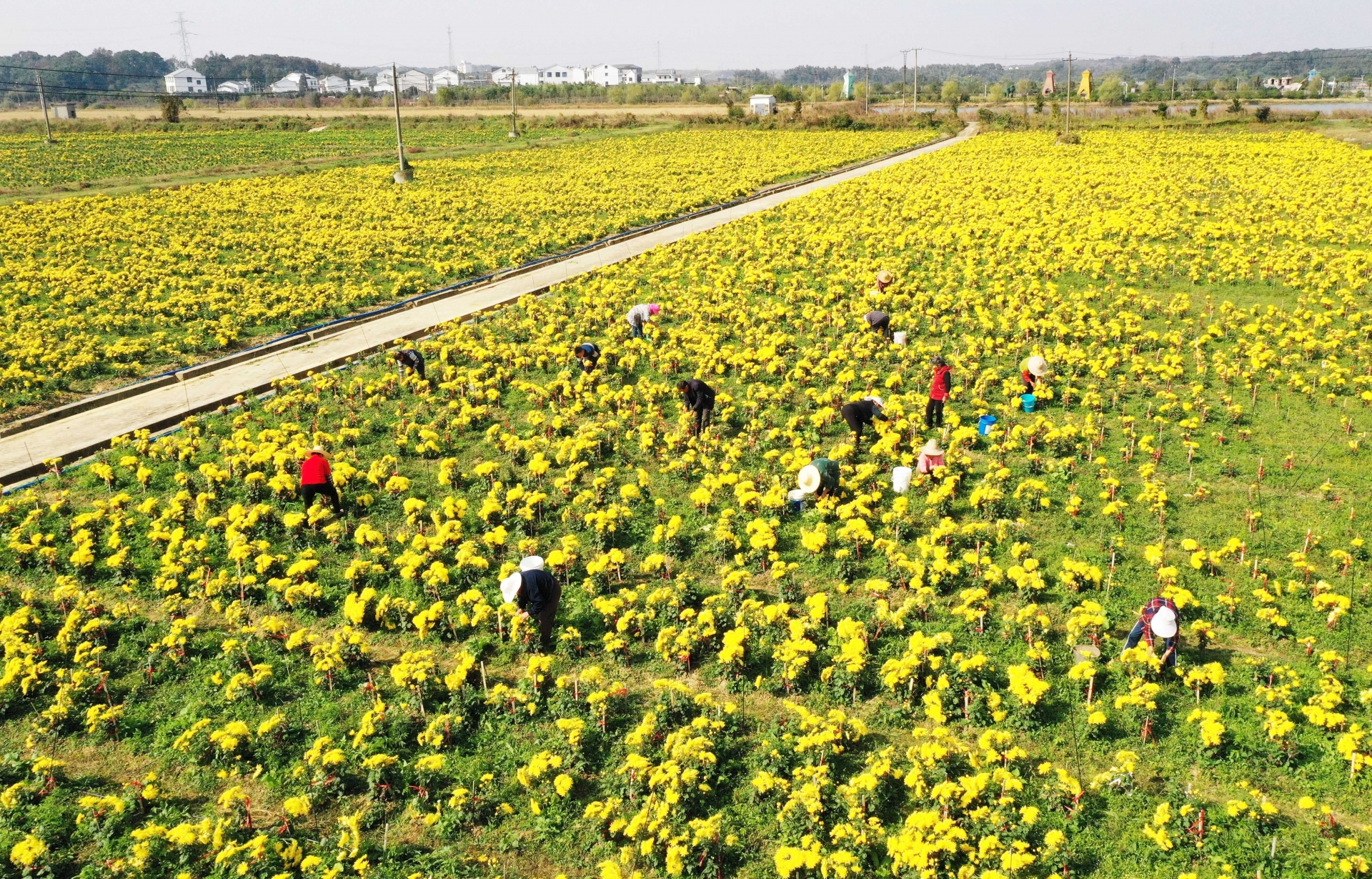 BEIJING, Oct. 1 (Xinhua) -- Zhangshu, a reputed capital of traditional Chinese medicine (TCM), boasts as large as 33,333.33 hectares of TCM materials planting areas, ranking the first among all county-level cities in Jiangxi Province, east China, said Luo Mingli, deputy mayor of Zhangshu City on September 30.
Luo made the remarks on the press conference for the 52nd Zhangshu National TCM Materials and Pharmaceuticals Trade Fair, scheduled to be held during October 16-18.
By far, there are one 666.67-hectare TCM materials planting base, 44 66.67-hectare TCM materials planting bases and 178 6.67-hectare TCM materials planting bases in Zhangshu City and 28,600 rural households are participating in TCM materials planting in Zhangshu, introduced Luo.
Recent years, Jiangxi Province has been dedicated to crafting itself into a province with competitive TCM material and pharmaceutical industry and working on standardizing planting process of TCM materials.
As the capital of TCM, the city has been pouring effects into promoting intensive, large-scale, and standardized planting of authentic TCM materials.
Adhering to construction of large scale TCM materials planting bases, the city guided these bases to crank up their inputs and optimize facilities such as water and fertilizer integration, high-tech pest control and traceability system.
In the meantime, it built digital platforms for TCM materials planting bases and realized full-process visible management, according to Luo.
Zhangshu City also presses ahead with TCM materials planting standardization with boosting large-scale planting of TCM materials. For instance, several new 666.67-hectare fructus aurantii planting bases have been built in the city.
Apart from these, the city promotes a development pattern that closely connects rural households with TCM materials planting enterprises and cooperatives by sharing profits in certain proportion, which integrates production and sales of TCM materials, realizes reasonable plantation and helps rural residents increase incomes. (Edited by Duan Jing with Xinhua Silk Road, duanjing@xinhua.org)