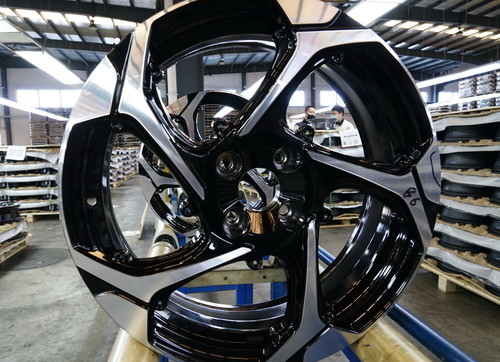 Staff members check auto parts at a worshop of an auto part supplier in Qinhuangdao, north China's Hebei Province, April 20, 2020. (Xinhua/Yang Shiyao)
BEIJING, June 23 (Xinhua) -- KingClean Electric Co., Ltd., a China-invested home appliance company , announced on Tuesday its decision to acquire 100 percent stake in PGI Far East Precision Products Co. for an estimated offer of 1.254-1.464 yuan, the Xinhua-run Shanghai Securities News reported.
The company has signed the letter of intent for the acquisition offer with the two shareholder of PGI Far East Precision Products Co., namely Paragon Trading Corp. LLC and GIL-MAR P.H.G Far East Automotive, LLC.
KingClean Electric Co., Ltd. is mainly engaged in the design, development, manufacture and sales of clean appliances and garden tools.
PGI Far East Precision Products maintains a global leading position in terms of automotive aluminum alloy parts business, and its main customers include world-renowned vehicle manufacturers, KingClean Electric noted, adding that this move will help promote the rapid development of KingClean Electric's new energy vehicle parts business and enhance the company's sustainable development capacity.
Invested by two the US-based auto companies, PGI Far East Precision Products is a TS16949 & ISO14001 certificated precision manufacturer of machined castings located in east China's Shanghai.
In the first five months of this year, PGI Far East Precision Products garnered the total profit of 60.43 million yuan.(Edited by Yang Yifan with Xinhua Silk Road, yangyifan@xinhua.org)