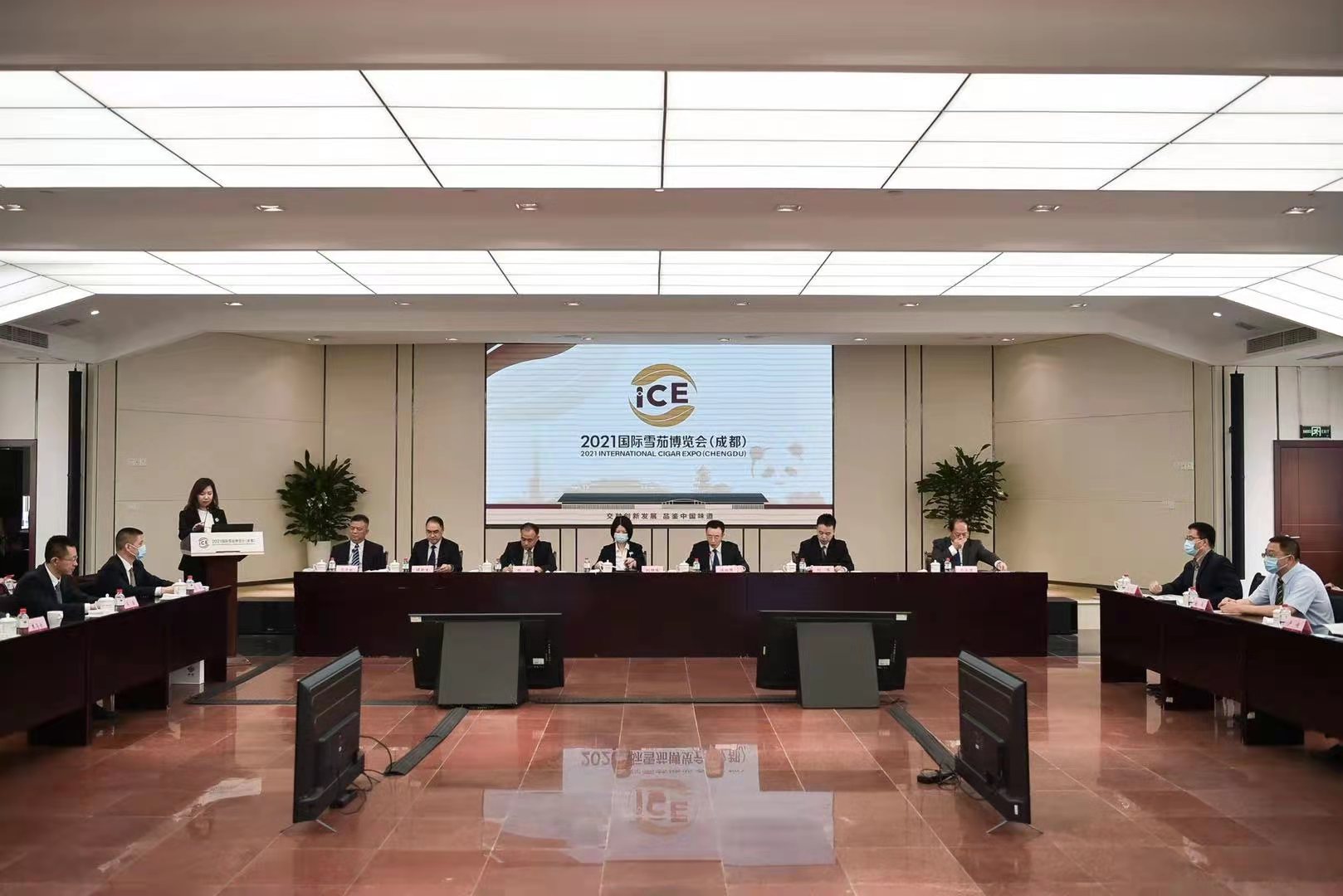 Photo: Global Exhibitor Invitation Kick-Off Conference of 2021 International Cigar Expo (Chengdu) is held in Chengdu, capital of southwest China's Sichuan Province, May 10.
BEIJING, May 10 (Xinhua) -- Chengdu, capital of southwest China's Sichuan Province, on Monday held a conference to invite the global exhibitors to attend 2021 International Cigar Expo (Chengdu) (2021 ICE).
2021 ICE is scheduled to be held at the Tianfu International Convention Center in Chengdu from November 8 to 10, hosted by China Cigarette Sales Corporation and China Tobacco International Group Limited.
It is learned that 2021 ICE will focus on the exhibition of premium cigars and related products of Chinese and foreign brands, cigar culture and lifestyle experience, and the exchange and cooperation of the cigar industry chain, with a total exhibition area of over 10,000 square meters.
Meanwhile, various products and services will be exhibited, including premium cigars, tobacco, accessories, pipes, drinks pairings, lifestyle, auxiliary materials, cigar machinery, and cigar media.
Diverse meetings and activities will also be held, such as Cigar Night, professional forums and cigar tasting, Chinese cigar tasting reception, etc., in a bid to establish a platform for facilitating exchange, convergence, and mutual development in terms of trade, technology, and project cooperation in the cigar industry, according to the Secretariat of the Organizing Committee of 2021 ICE.
It is worth noting that a cloud exhibition hall will be built during the expo. With IT application, such as 5G, VR/MR, and big data, etc., the brand-new online digitalized exhibition platform will offer creative space for display, communication, and interaction.
The expo will invite more than 150 domestic and overseas enterprises, with over 10,000 exhibitors, guests, and professional visitors participating. Famous brand enterprises, such as Habanos, Davidoff, Bulldog, Wuliangye, etc., have confirmed their presence.
The First ICE was held in 2019 in Shenzhen, south China. As the host city of the 2nd ICE, Chengdu is one of the largest cigar markets in China, with a solid industrial base and huge potential for the cigar industry.
Prospective exhibitors are welcomed to register online on the official website of 2021 ICE at www.intercigarexpo.com. (Edited by Hu Pingchao with Xinhua Silk Road, hupingchao@xinhua.org)