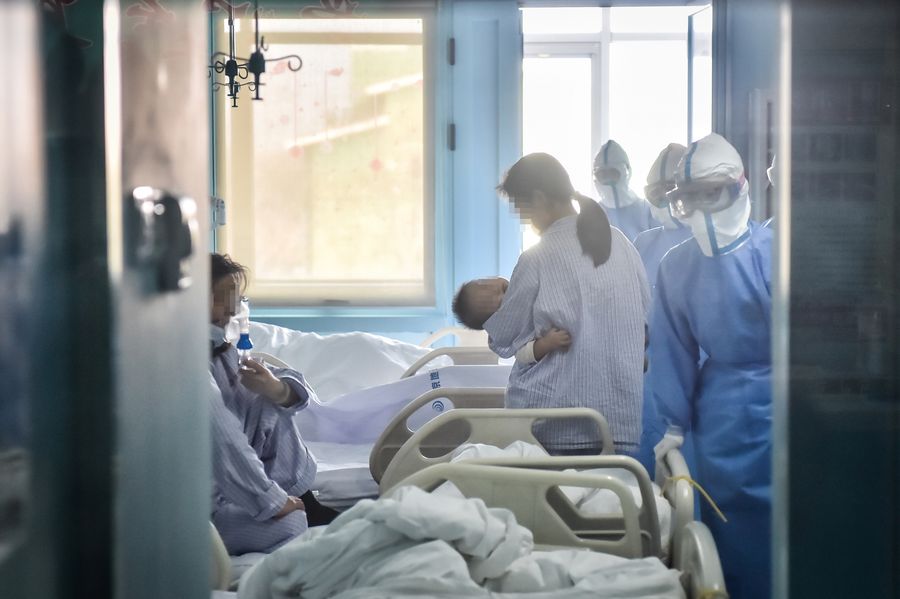 Photo taken on Feb. 3, 2020 shows a view of a ward in Beijing Ditan Hospital in Beijing, capital of China. The Beijing Ditan Hospital, a designated hospital to treat patients infected with the novel coronavirus in the city, has opened three general wards and one intensive care unity to treat infected patients in a bid to fight against the coronavirus outbreak. (Xinhua/Peng Ziyang)
BEIJING, Feb. 1 (Xinhua) -- China's insurers' premium income increased 6.12 percent year on year to 4.53 trillion yuan (about 700 billion U.S. dollars) in 2020, official data showed.
Among all insurance products, the health insurance led all other kinds in terms of growth rate. Health insurance gained 817.3 billion yuan in premium income, up 15.67 percent on a yearly basis.
Apart from its high-speed growth, the health insurance also improved across the board, with better performance in market concentration, product variety and marketing channels, according to an industrial survey.
On the contrast, guarantee insurance saw a sharp decline of up to 18 percent. The decline was due to the regulator's effort to reduce risk in the products, said an insurer, adding that it is expected to see a growth recovery in guarantee insurance this year as the market players strive to lower credit risks.
Insiders believe agricultural insurance is likely to be prioritized by insurance companies thanks to policy supports. According to a guideline unveiled by China's top insurance regulator, more agricultural equipment will be covered in the insurance.
The agricultural insurance saw a surge in the premium income last year, with its growth rate standing at 21 percent.
(Edited by Li Shimeng with Xinhua Silk Road, lishimeng@xinhua.org)