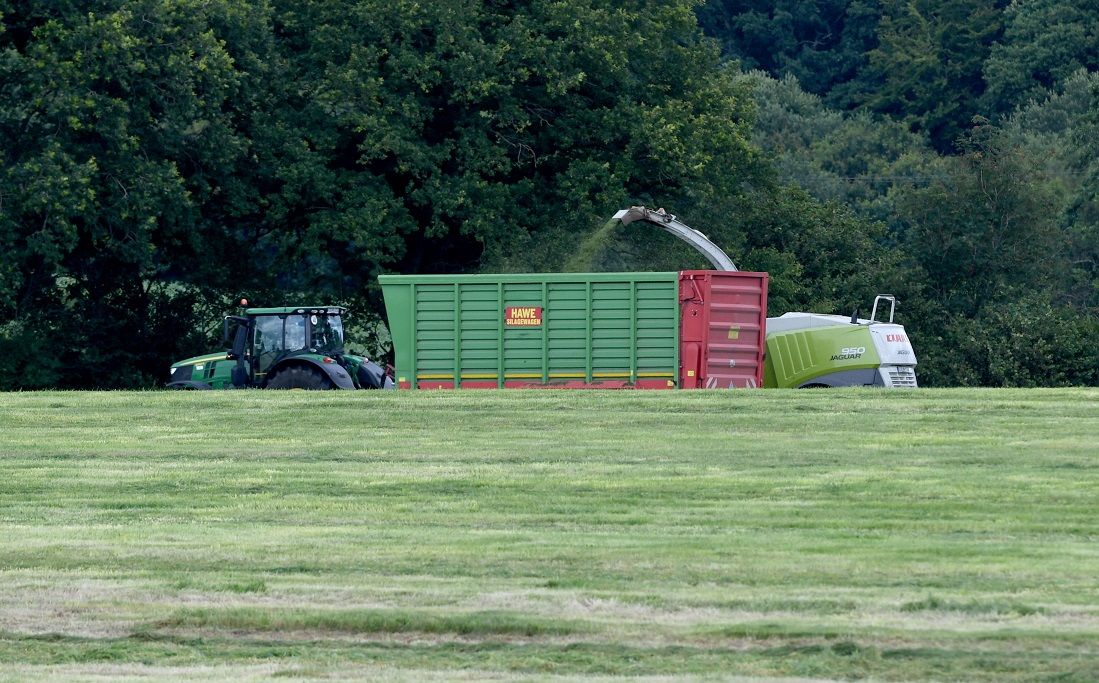 German farmers demand supermarkets end price race to the bottom. (picture alliance/dpa)
Germany's major supermarket chains must end their "low-price culture," the country's farming association demanded on Wednesday following tractor protests over low prices paid to farmers in several cities this week.
"The lack of respect shown for the work done by German farmers on the part of the food retail sector must come to an end," Joachim Rukwied, the president of the German Farmers' Association (DBV), said.
The DBV is calling for the major chains to commit to ending what it terms a "permanent low-price culture," saying that this shows a lack of ideas and destroys value creation and sustainability.
The DBV called for a "Germany bonus" on domestic production to reflect higher standards than those imposed in other countries.
"This quality must have a different price ticket," Rukwied said. He also called for long-term and reliable supply and contractual relations with farmers.
Farmers were prepared to invest in higher standards, but the higher costs involved had to be recognized, he said.
On Tuesday, hundreds of farmers and their tractors blocked distribution centres of the discount retailer Aldi in several German states in a bid to draw attention to falling prices for agricultural goods.

Notice: No person, organization and/or company shall disseminate or broadcast the above article on Xinhua Silk Road website without prior permission by Xinhua Silk Road.