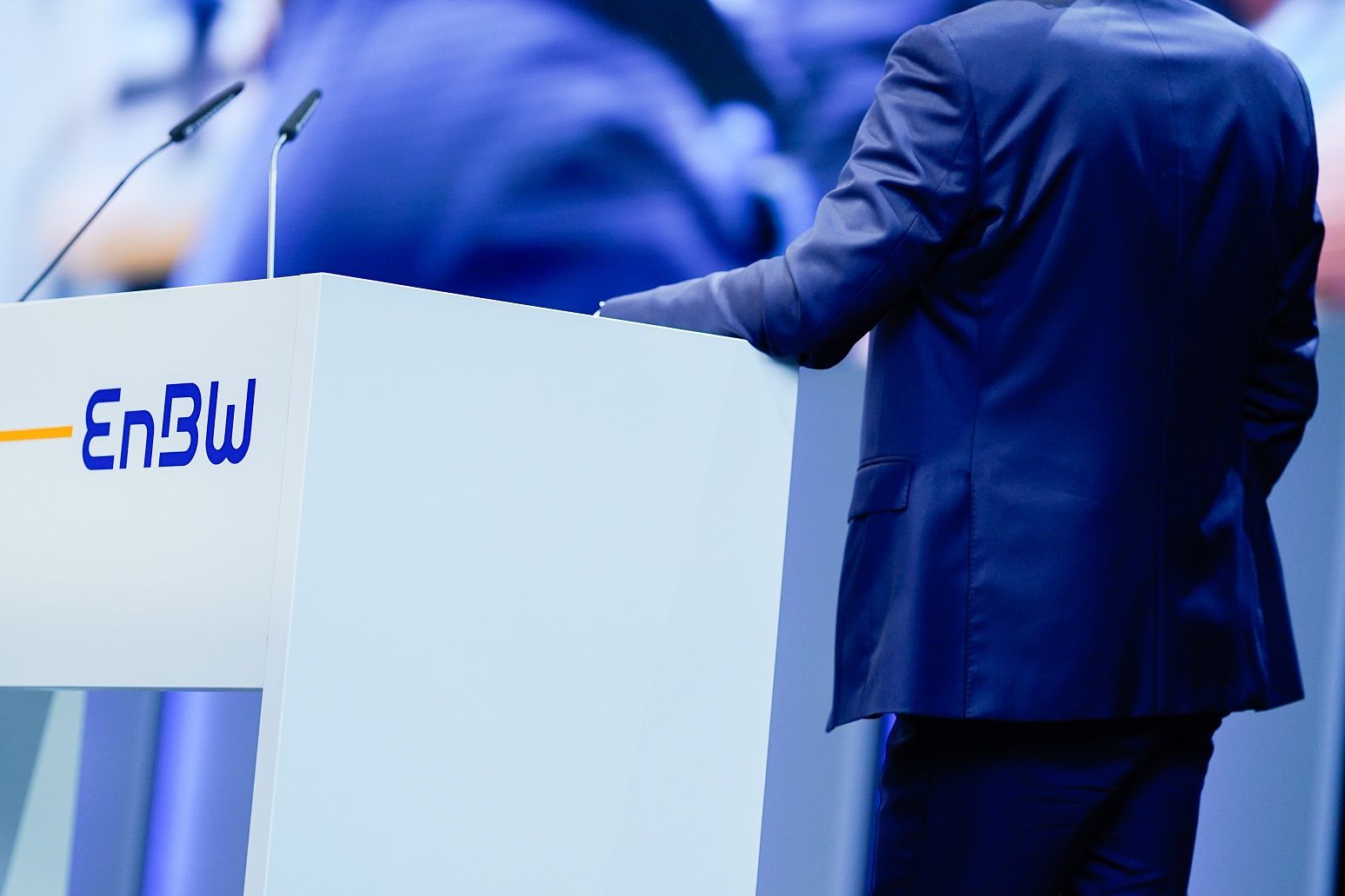 EnBW plans to expand Germany's largest solar park. (picture alliance / dpa)
The energy supplier EnBW wants to expand Germany's largest solar park. In 2021, two parks are to be built and put into operation in the Märkisch-Oderland district, in the eastern state of Brandenburg, a spokeswoman for the Karlsruhe-based energy company said on Wednesday. Together with an already running plant in Werneuchen, also in Brandenburg, more than 130,000 households could be completely supplied with solar power. The total area of the parks is to be 400 hectares, which is equivalent to around 550 soccer fields. The spokeswoman emphasized that the sites will not be completely built over.
"We are showing here that solar energy is possible on a large scale," Dirk Güsewell of EnBW told the "Handelsblatt" financial daily. The newspaper had previously reported on the project in its online edition. According to the newspaper, the energy company intends to invest around a quarter of a billion euros in the region.
EnBW recently fed the first electricity from its solar park in Werneuchen - the largest in Germany - into the grid. Ultimately, around 465,000 solar modules will produce electricity for around 50,000 households and thus prevent the emission of 129,000 tons of CO2 annually, it was announced last week. The park will have a capacity of almost 190 megawatts, and the two new ones will have a capacity of around 150 megawatts each.

Notice: No person, organization and/or company shall disseminate or broadcast the above article on Xinhua Silk Road website without prior permission by Xinhua Silk Road.