BEIJING, Dec. 4 (Xinhua) -- The Middle Huaihai Road today is far more than a commercial street after 120 years of development. Rather, it has become a stage that blends historic and cultural heritage with dynamic, fashionable, professional and high-end trending, said Shanghai vice mayor Zong Ming.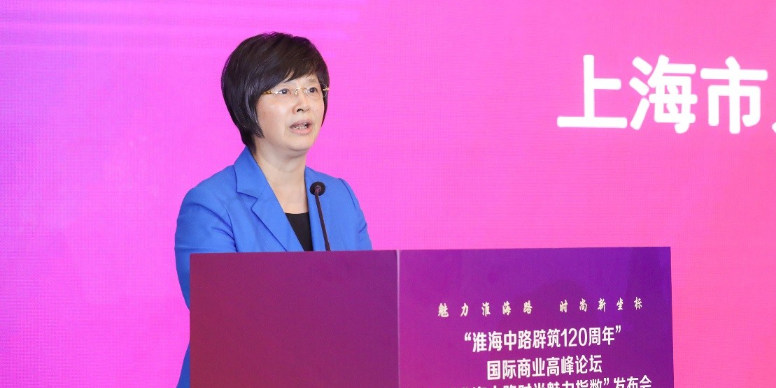 Zong Ming, vice mayor of Shanghai, delivers a speech at the "120th Anniversary of Middle Huaihai Road" International Business Summit held in Huangpu District of Shanghai on December 2, 2020.
Speaking at the "120th Anniversary of Middle Huaihai Road" International Business Summit held in Huangpu District of the metropolis Wednesday, Zong said Middle Huaihai Road is now heading towards a world-class comprehensive business bloc through opening up further and working with more companies and institutions for shared benefits.
Hosted by Shanghai Huangpu District government, the event is organized by Shanghai Huangpu District Commission of Commerce and supported by China Economic Information Service (CEIS) of Xinhua News Agency.
The Middle Huaihai Road will build itself into a Shanghai landmark clustering internationally renowned high-end brands, pioneering new business models and forms, leading fashion trends and service quality with humane care, high standards, and cultural heritage, said Gao Yun, party chief of Shanghai Huangpu District in his address at the event.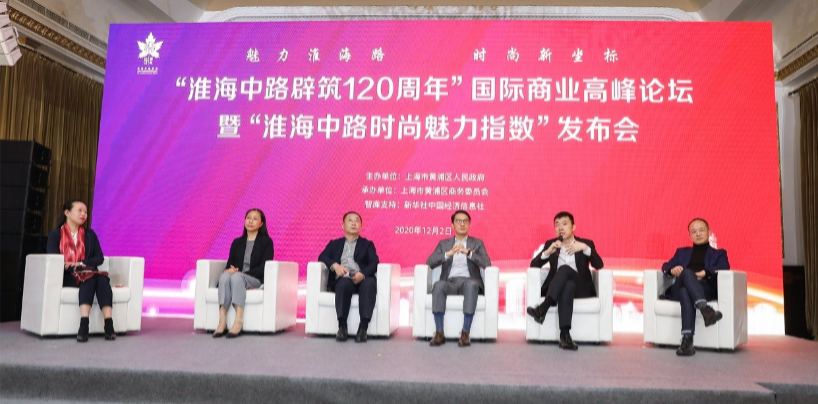 The summit also had a roundtable session, with Huang Yu, Director of Shanghai Business Development Research Center, Wang Huimin, Executive Director of Creative Industry Research Center of Shanghai Academy of Social Sciences, Sun Zhongming, Chairman of Shanghai Huaihai Commercial (Group) Co., Ltd., Zhang Bin, Executive Director of China Xintiandi, and Global managing partner of McKinsey & Company Zhang Fan, senior fashion industry investor Yang Dayun, among other experts, sharing thoughts and calling on Middle Huaihai Road to enlarge and strengthen its clustering effect of leading fashion brands, consolidate the function of global new product launches, and further enhance the integration of business, travel and culture, as well as create unique high-tech experiential scenarios while continuously optimize the business environment.
Stretching 2,200 meters, the 120-year-old Middle Huaihai Road was dubbed as "the fashion street in the Paris of the east" early in the 1930s and now hosts nearly 20 percent of Shanghai's leading fashion consumption.
(Edited by Niu Huizhe with Xinhua Silk Road, niuhuizhe@xinhua.org)