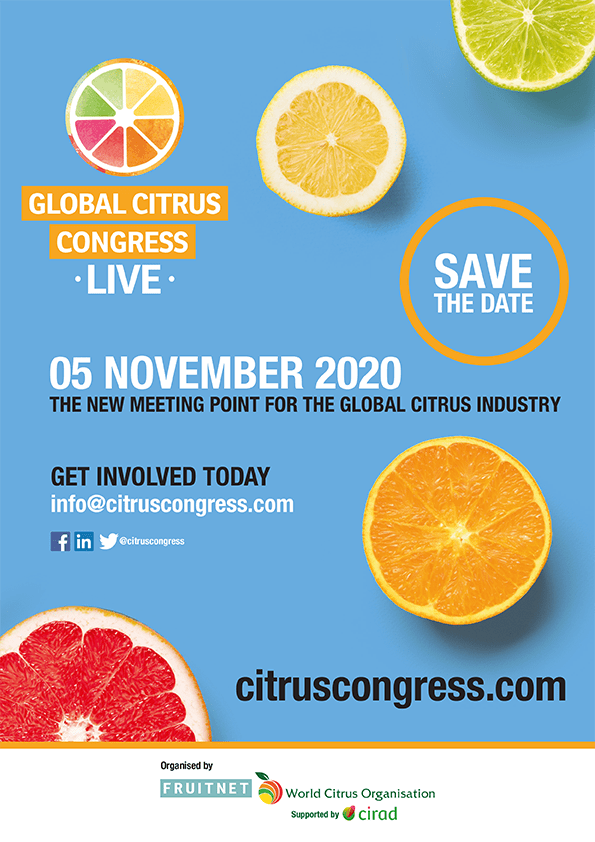 The World Citrus Organisation and CIRAD have joined forces with Fruitnet Media International to organise the first ever Global Citrus Congress Live, a virtual event bringing together leading players from the global citrus industry to identify and assess common challenges and opportunities for the citrus sector.
Global Citrus Congress Live will present the latest global production figures and track emerging consumer trends. The programme will highlight key areas to enhance the sustainability of the category, including how suppliers and retailers can work more closely to harness the nutritional power of citrus and develop more effective marketing campaigns, and how new technologies, varietal development and supply chain innovation are helping citrus to become more sustainable and protect biodiversity.
Global Citrus Congress 2020 is free to join online and open to anyone with a smartphone or laptop and a high-speed internet connection. Registrations will soon be open at https://www.citruscongress.com/registration.
For any questions please email us at wco@worldcitrusorganisation.org or info@citruscongress.com.