China and Uruguay signed a Memorandum of Understanding (MOU) for cooperation on the Belt and Road Initiative (BRI) on August 19, 2018.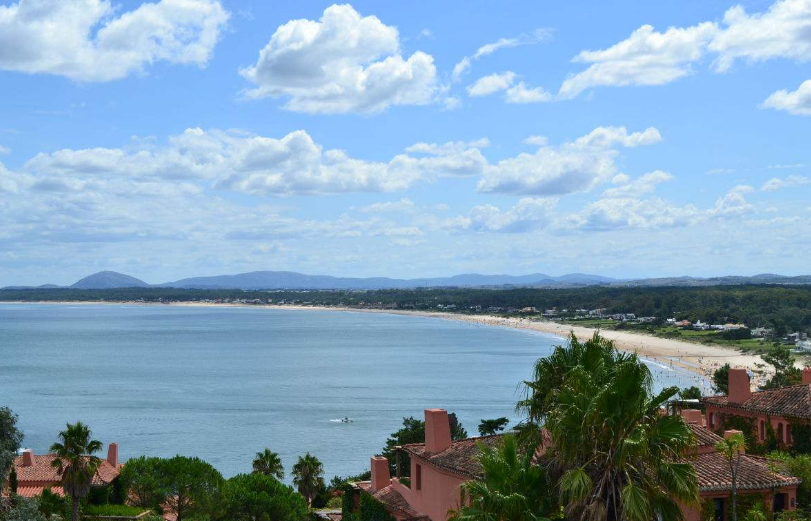 Uruguay, a country located on the southeastern coast of South America. The second smallest country on the continent, Uruguay has long been overshadowed politically and economically by the adjacent republics of Brazil and Argentina, with both of which it shares many cultural and historical similarities.
This combination of open space and low population density has afforded Uruguay many opportunities for economic development. An independent country since 1828, with strong ties to the United Kingdom, France, and Italy, Uruguay developed throughout much of the 20th century as one of Latin America's more progressive societies, notable for its political stability, advanced social legislation, and a relatively large middle class. A period of repressive military rule (1973–85) has cast a long shadow over national life, and, like other countries in the region, Uruguay has been troubled by economic decline and factional struggles in the decades since civilian democratic rule was restored. Such adversities have caused many Uruguayans to emigrate to Europe and North America.
Almost half the people are concentrated in the metropolitan area of Montevideo, the capital; the second and third largest cities, Salto and Paysandú, are small by comparison. Facing a deep bay at the mouth of the Río de la Plata, Montevideo blends historic areas with tall office towers and well-appointed shopping centres. The old city, with its many museums, open-air markets, and restaurants, remains the heart of Montevideo and sees thousands of international visitors each year. Popular as tourist destinations, too, are beach resorts such as Piriápolis and Punta del Este, as well as the colonial masterpiece Colonia del Sacramento.
-- Land
The wedge-shaped country is bounded by Brazil to the north and east, by the Atlantic Ocean to the southeast, and by the Río de la Plata to the south, while the Uruguay River serves as its western boundary with Argentina.
The Uruguayan landscape is largely characterized by gently rolling land, with an average elevation of about 383 feet (117 metres). Tidal lakes and sand dunes fringe the coastline. Elsewhere there are broad valleys, plains (pampas), low plateaus and hills, and ridges—notably Haedo Ridge (Cuchilla de Haedo) in the north and Grande Ridge (Cuchilla Grande) in the southeast—that are a southward extension of the Brazilian Highlands. Mount Catedral, which rises to 1,685 feet (514 metres) near the southeastern coast, is the highest point in the country. The valleys and coastal plains are covered with deposits of sand, clay, and fertile alluvium.
-- People
Uruguayans are of predominantly European origin, mostly descendants of 19th- and 20th-century immigrants from Spain and Italy and, to a much lesser degree, from France and Britain. Earlier settlers had migrated from Argentina and Paraguay. Few direct descendants of Uruguay's indigenous peoples remain, and mestizos (of mixed European and Indian ancestry) account for less than one-tenth of the population. Blacks and mulattos make up an even smaller proportion of the total.
Spanish is spoken throughout Uruguay, although in Rivera and other borderland towns close to Brazil an admixture of Portuguese and Spanish can be heard, often in a slang called portuñol, from the words português and español.
-- Economy
Uruguay's gross national product (GNP) per capita is among the highest in Latin America, and the nation has a large urban middle class. Its relatively high standard of living has historically been based on earnings from agricultural exports, notably wool and beef, which have nevertheless been subject to fluctuations in the world market. To reduce the nation's dependence on external trade, successive governments have encouraged domestic manufacturing and services, which have become dynamic sectors of the economy. The government operates a large number of corporations that produce electricity, refine imported petroleum, manufacture alcohol and cement, and process meat and fish; the government also controls the railways and the nation's largest telephone company. However, there have been attempts to privatize state-owned companies since the 1990s.
Agriculture, fishing, and forestry
Sheep and cattle raising are two of Uruguay's most important economic activities. Wool and beef, as well as livestock, livestock products, and skins and hides, account for about two-fifths of Uruguay's export income, although agriculture makes up less than one-tenth of the gross domestic product (GDP). In 2001 an outbreak of foot-and-mouth disease seriously damaged the livestock industry and caused repercussions throughout the Uruguayan economy.
With the major emphasis on livestock, little arable land has been available for cultivation. Major crops include rice, wheat, corn (maize), oranges, sugarcane, and sunflower seeds. The grape harvest sustains a modest wine industry.
Uruguay's commercial fishing expanded significantly in the 1970s and '80s, although the fleet remains small by international standards. About half of the catch is exported. Major fishing ports include Montevideo, Piriápolis, Punta del Este, and La Paloma. Forestry in Uruguay is limited but provides for most local needs; pine and eucalyptus are the main types of trees harvested.
Resources and power
Uruguay imports most of its fuel, industrial raw materials, vehicles, and industrial machinery, because it has no domestic commercial sources of petroleum, natural gas, coal, or iron. The low rolling countryside is not generally suited to hydroelectric development, but hydroelectric plants on the Negro and Uruguay rivers, in production at full power by the early 1980s, now provide about one-seventh of the country's electric power. The remainder is generated from gas- and oil-fueled thermal power plants.
Manufacturing
Since the 1980s, manufacturing has declined somewhat in importance, and it now accounts for about one-sixth of the GDP. Major manufactures include processed foods, beverages, chemical products, textiles, and tobacco products. Most factories are concentrated in and around Montevideo.
Finance
Banking and financial services account for about one-fourth of the GDP but employ a small part of the workforce. Uruguay's banking laws shield investors from most forms of taxation, and the country has become known as an offshore financial centre. Partly because of the large volume of international banking, the vast majority of Uruguayan bank deposits are in U.S. dollars and other foreign currencies. The Central Bank of Uruguay (1967) issues currency (the Uruguayan peso), regulates foreign exchange, and oversees the country's private banks. Other state banks include the Bank of the Eastern Republic of Uruguay, which is the country's largest commercial bank, and the Mortgage Bank of Uruguay.
Trade
Uruguay's balance of payments has been generally negative (producing a trade deficit) since the mid-20th century. The government has lifted many restrictions on imports since the 1980s. The main exports are animal products (notably frozen beef) and live animals, food products, wool and other textiles, and hides. The chief imports include machinery, appliances, chemical products, transport equipment, and processed foods. Brazil traditionally has been Uruguay's main trading partner, but by the 2010s trade with China had become nearly as important as that with Brazil. Argentina, the United States, and Germany are also major partners.
-- Culture
Uruguayan culture reflects some of the same characteristics found in neighbouring Argentina. Both countries are strongly European (notably Spanish and Italian) in their orientation, and, unlike many Latin American countries, Uruguay is minimally influenced by indigenous culture. The tradition of the gaucho (cowboy, usually a mestizo) has been an important element in the art and folklore of both countries. Uruguay's theatre and music are broadly based in terms of support and participation.
(The above information from Internet)