The Hainan Daily reporter learnt from HNA Group that Haikou Meilan International Airport Terminal 2 (T2) project has passed the acceptance inspection on Aug 26th and will be put into service by the end of this year.
This brand-new T2 covers a total area of 300,000㎡ with 5 check-in islands and 110 check-in counters. It's also equipped with a duty-free commercial area of 10,600㎡, which ranks top among domestic airports after being put into use. Up to now, 548 international famous brands have been introduced.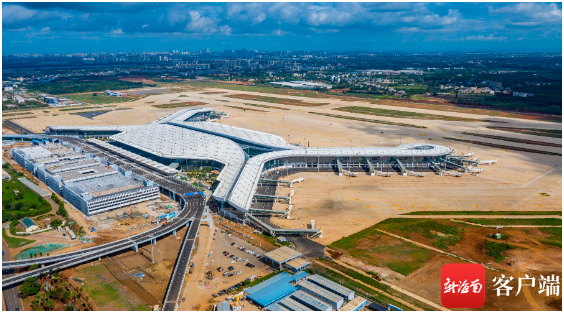 Aeroview of T2 of Haikou Meilan International Airport. [Photo/ Liu Yang]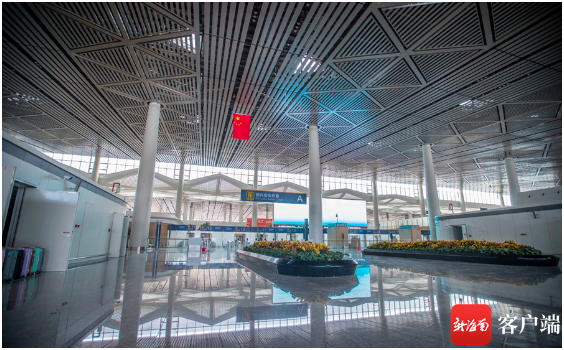 The Chinese National Flag hanging in T2. [Photo/ Liu Yang]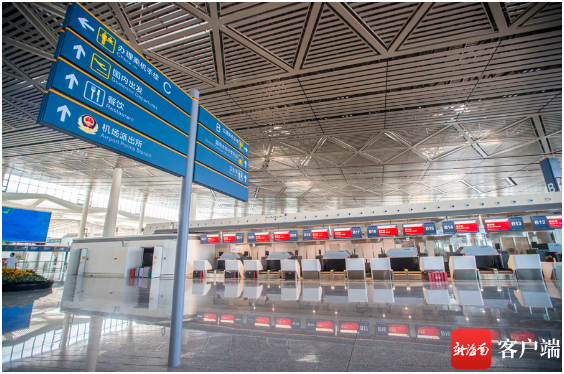 T2 check-in area. [Photo/ Liu Yang]

T2 was designed by top design companies home and abroad. Inspired by traditional culture and buildings in Hainan, many local features such as Qilou buildings (Building overhang), boat-shaped houses, Li brocade and Bougainvillea (the city flower of Haikou) are integrated into the overall design. In addition, the terrazzo in the central corridor and the carpet at the boarding gate are also designed in a way to display tropical islands features such as beaches, sea waves and other beautiful landscapes to create a tropical island atmosphere.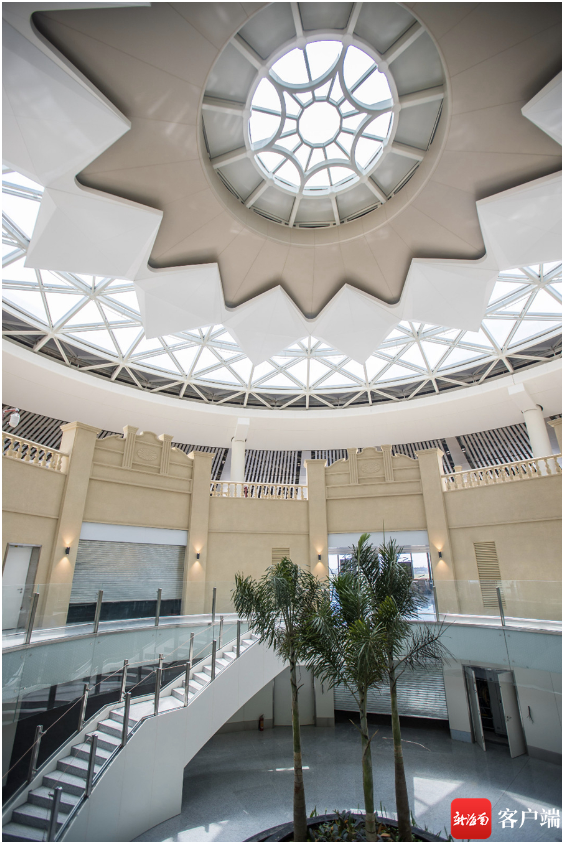 Many local features are integrated into the design. [Photo/ Liu Yang]
At the same time, T2 is dedicated to building an natural indoor oxygen bar. 210,000 local plants of 169 kinds are planted within a green space of 21,000㎡, ranking top among domestic airports. Vibrant flowers and plants can be seen everywhere to make you feel relaxed and leave with better memories.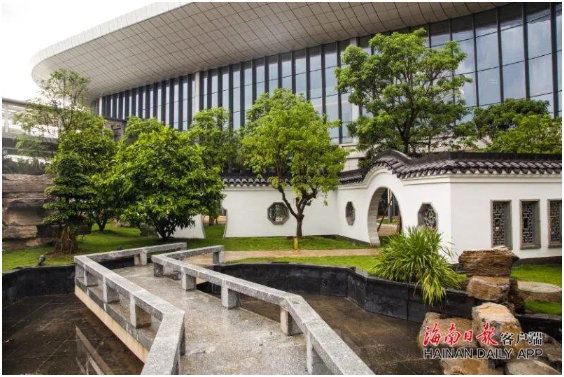 The traditional garden design in T2. [Photo/ Liu Yang]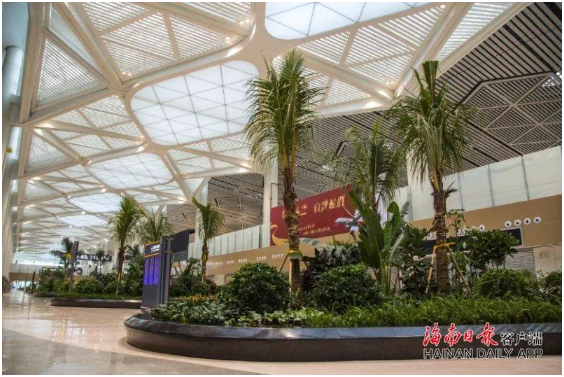 The central corridor in T2. [Photo/ Liu Yang]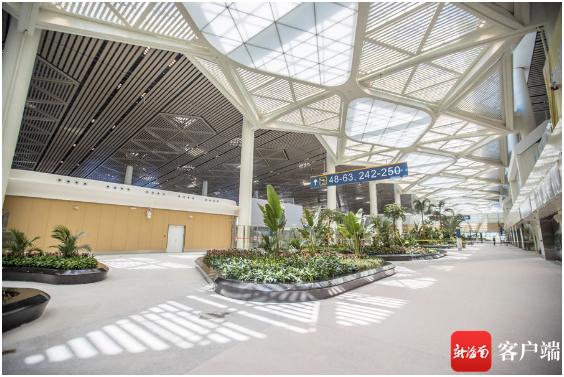 The central corridor in T2 . [Photo/ Liu Yang]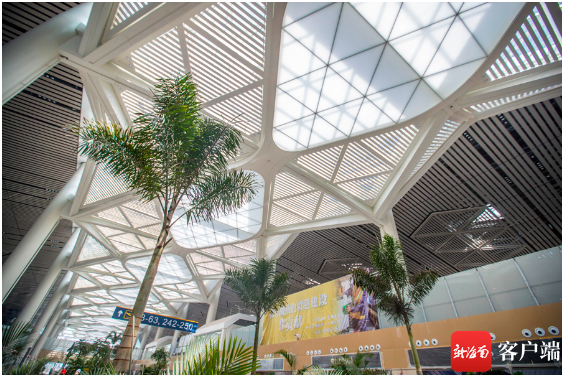 The central corridor in T2. [Photo/ Liu Yang]

(Source: hiHainan.info)