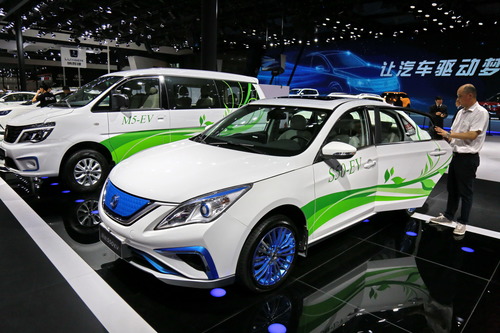 BEIJING, July 30 (Xinhua) -- China has recently introduced a string of policies to promote automobile consumption by simulating demand for new cars as well as replacing old ones.
Since the beginning of 2020, the central and local governments at all levels have provided continuous assistance to the auto market including financial subsidies, purchase tax cuts and relaxation of purchase restrictions to boost auto consumption.
Some local governments have stepped up efforts to promote the consumption of new energy vehicles (NEVs), accelerate the circulation of second-hand car market and strengthen auto financing service.
The Ministry of Industry and Information Technology, the Ministry of Agriculture and Rural Affairs and the Ministry of Commerce have jointly issued a notice to carry out NEVs promotion activities from July to December in rural areas.
It's estimated that there are currently 7.6 million tricycles and low-speed vehicles in China's rural areas, and these vehicles are in urgent need of upgrading and replacement.
NEVs are not only exempt from purchase tax, but also have a lower cost of use. They also enjoy various benefits such as interest-free finance, worried-out cars and considerate services. If the construction of charging facilities can keep up, NEVs may have a larger market in the future.
(Edited by Yang Qi with Xinhua Silk Road, kateqiyang@xinhua.org)