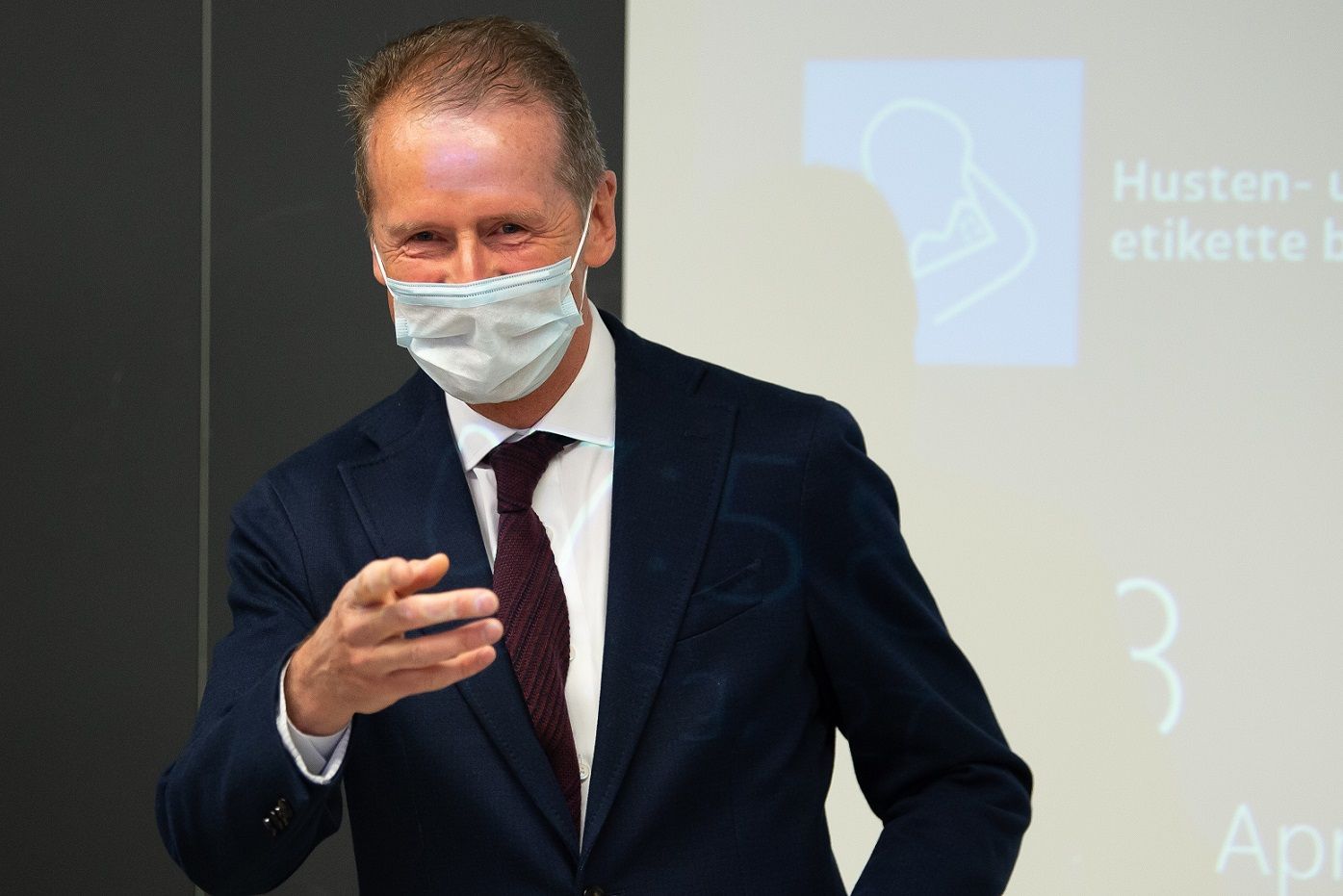 Herbert Diess, Chairman of the Board of Management of Volkswagen AG, speaks to representatives of the press. (picture alliance/dpa)
Volkswagen chief executive Herbert Diess says that there have been signs of a slight improvement in the car sector but that the financial losses resulting from the corona crisis remain immense.
"We have a recovery, one which is still far removed from the pre-crisis level," Diess said in a panel discussion hosted by the auditing and consulting concern PwC. While up-market models in the group such as Porsche and Bentley had "come through the crisis better", the situation concerning the core brands of VW and Seat was clearly more difficult. "In volume terms it is hitting us harder," he said.
In the mass-market a revival was now being felt with regard to incoming orders, but the financial situation remained tight. "We are losing substance," the VW boss said. During the current year, the pandemic had cost VW some 10 billion euros in reserve liquidity.
The forthcoming period will be decisive. "In the next few weeks it will strongly depend on this: Will there be setbacks, or will we will emerge further from the crisis?" So far, as a result of the virus, there had been a massive drop in sales in the car industry.
On another subject, software functions in new VW models, Diess said it was about the high complexity of the topic. Between the Golf 7 model and the new Golf 8 the "software component had multiplied by ten," he said. This was one of the reasons why Volkswagen was now developing more of its own IT systems, including in the newly-begun software unit.

Notice: No person, organization and/or company shall disseminate or broadcast the above article on Xinhua Silk Road website without prior permission by Xinhua Silk Road.