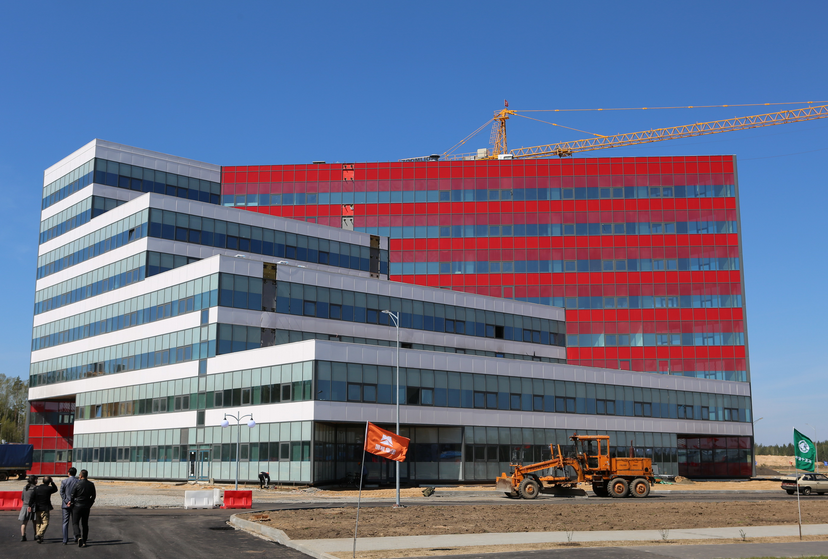 Photo taken on May 12, 2017 shows a finished office building in the Belarus-China industrial park Great Stone near Minsk, capital of Belarus. (Xinhua/Wei Zhongjie)
The aims of the Belt and Road Initiative

The joint pursuit of the Belt and Road Initiative (BRI) aims to enhance connectivity and practical cooperation. It is about jointly meeting various challenges and risks confronting mankind and delivering win-win outcomes and common development. Thanks to the joint efforts of all of us involved in this initiative, a general connectivity framework consisting of six corridors, six connectivity routes and multiple countries and ports has been put in place. A large number of cooperation projects have been launched, and the decisions of the first BRF have been smoothly implemented. More than 150 countries and international organizations have signed agreements on Belt and Road cooperation with China. The complementarity between the BRI and the development plans or cooperation initiatives of international and regional organizations such as the United Nations, the Association of Southeast Asian Nations, the African Union, the European Union, the Eurasian Economic Union and between the BRI and the development strategies of the participating countries has been enhanced.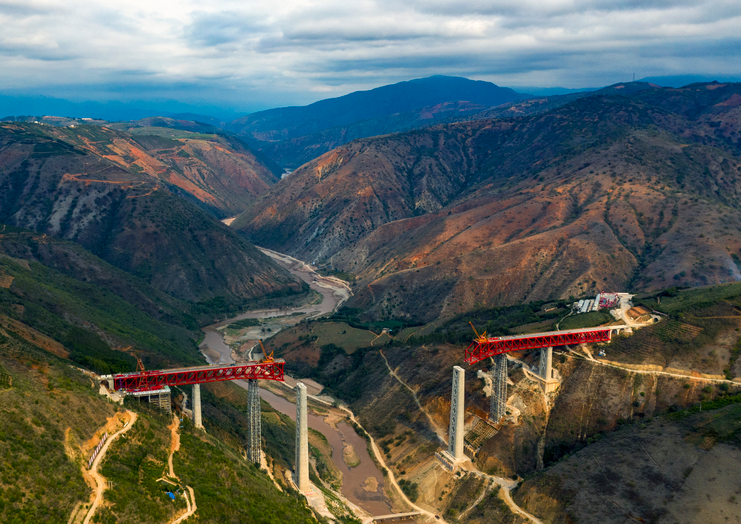 Aerial photo taken on March 5, 2020 shows the construction site of Yuanjiang River grand bridge along the China-Laos railway that is under construction in southwest China's Yunnan Province. (Xinhua/Jiang Wenyao)
From the Eurasian continent to Africa, the Americas and Oceania, Belt and Road cooperation has opened up new space for global economic growth, produced new platforms for international trade and investment and offered new ways for improving global economic governance. Indeed, this initiative has helped improve people's lives in countries involved and created more opportunities for common prosperity. What we have achieved amply demonstrates that Belt and Road cooperation has both generated new opportunities for the development of all participating countries and opened up new horizon for China's development and opening-up.
About the Belt and Road Initiative
The Belt and Road Initiative (BRI) -- China's proposal to build a Silk Road Economic Belt and a 21st Century Maritime Silk Road in cooperation with related countries -- was unveiled in September and October 2013.
The initiative focuses on promoting policy coordination, connectivity of infrastructure and facilities, unimpeded trade, financial integration, and closer people-to-people ties through extensive consultation, joint contribution and shared benefits, with the goal of bringing benefits to all.
The initiative covers primarily East Asia, Southeast Asia, South Asia, West Asia, Central Asia, and Central and Eastern Europe. It reflects a convergence of interests and an increasing need for regional and global cooperation.