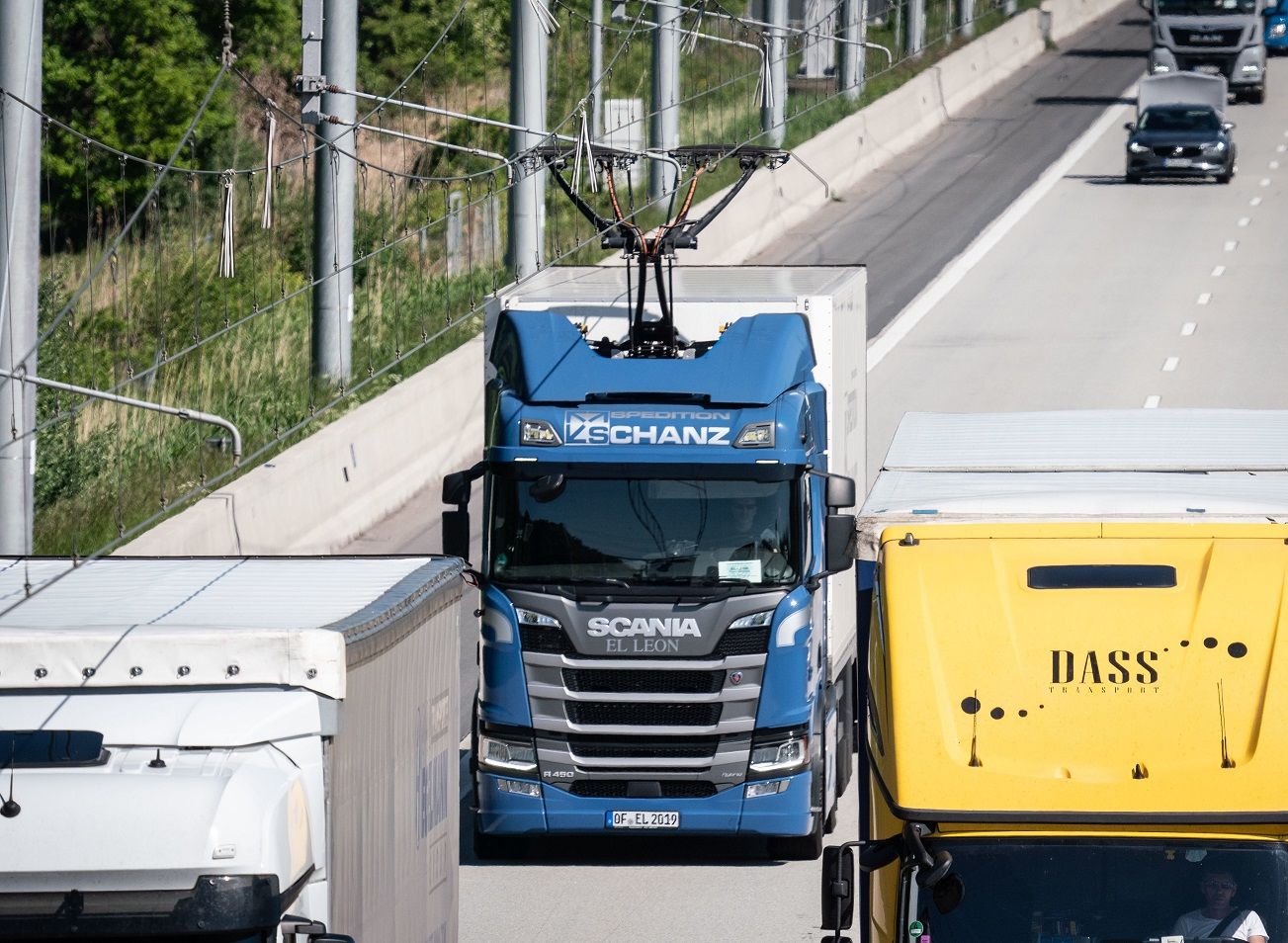 A Scania R450 hybrid tractor unit (M) drives on a German test track for electric trucks on the Autobahn 5 (A5). (picture alliance/dpa)
Swedish truck maker Scania - part of the Volkswagen Group - said on Monday it was considering reducing its roughly 51,000-strong global workforce by 10 percent amid weaker demand due to the coronavirus pandemic.
"The coronavirus crisis forces us to reduce our activity level and that means we estimate we have 5,000 more staff globally than needed," chief executive Henrik Henriksson said in a statement.
He said Scania was to conduct "a review of up to 1,000 white-collar positions" at its headquarters in Sodertalje, just south of Stockholm.
Since Scania expected a slow return to demand, "we therefore need to adapt the organization to the new situation already this year," Henriksson said.
The company declined to comment on how the move would affect jobs in other countries.
The company said it has drawn on support packages for short-time work offered by several governments, and supported by unions and employees.
Union representatives were working together with management and the board to identify cost savings, without ruling out staff redundancies.
Scania in 2019 delivered 91,700 trucks, and 7,800 buses. It operates in more than 100 countries and has about 51,000 employees. Production is conducted in Europe, Latin America and Asia.

Notice: No person, organization and/or company shall disseminate or broadcast the above article on Xinhua Silk Road website without prior permission by Xinhua Silk Road.