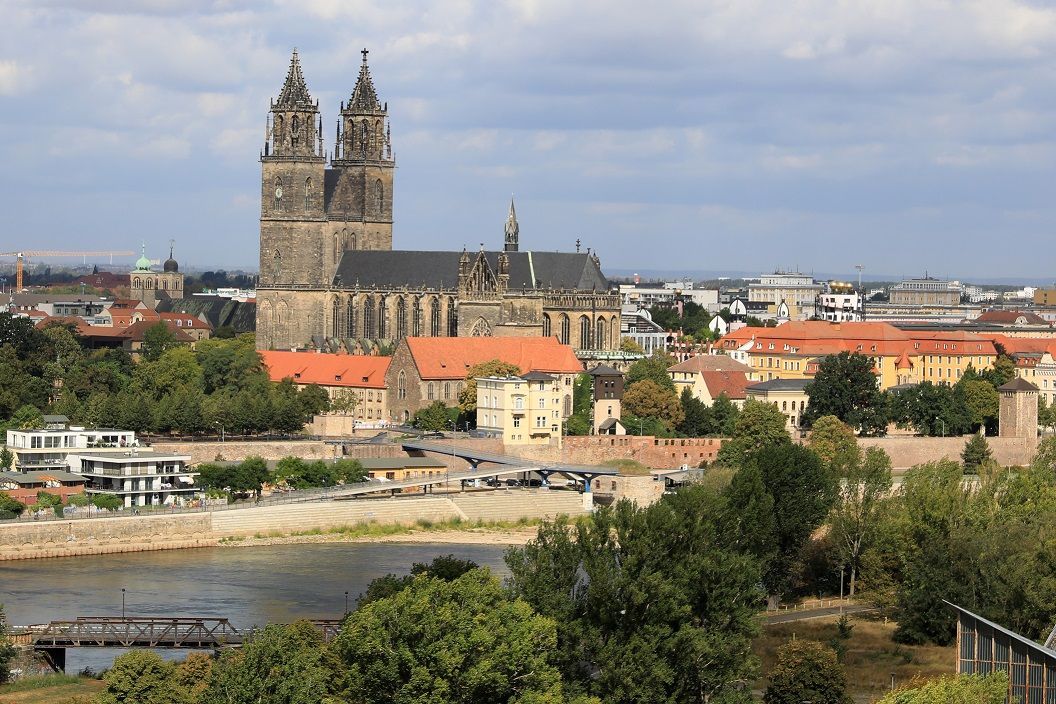 To attract more people to the city center, the city of Magdeburg plans a project called Freiraumlabor (open space laboratory). (picture alliance/dpa)
The city of Magdeburg in the eastern German state of Saxony-Anhalt wants to examine how more people can be attracted to the city center in a trial project called Freiraumlabor (open space laboratory) lasting several weeks. Starting on Tuesday, Magdeburg residents will be able to observe how new eye-catching seating and lounging areas, green wheelbarrows, video screens, art and a city beach are being set up in the area between the Old Market Square and the university. From June 12 there will be a program of events including an open stage, readings, workshops, art actions, a night market.
In Magdeburg, politicians and retailers are constantly trying out actions to revitalize the city center and attract more visitors. One example is the World of Lights, which last December flanked the Christmas market for the first time with Christmas light sculptures. According to the city's mayor, Lutz Trümper of the center-left Social Democrats (SPD), the concept provided a significant boost and is to be expanded this year.
The city is now hoping for a similar positive effect from the open air laboratory. "We always want to counteract the tendency towards online shopping," said Trümper. This is all the more important now that local shops have had to close for weeks because of the coronavirus pandemic. The open space laboratory is supposed to be an experiment, he said, to see which actions work and to help revitalize the city center.
Among other things, several students are using the frequency of passers-by before, during and after the laboratory for their final theses. There will also be surveys. The city is investing 150,000 euros in the project. The open space laboratory is scheduled to continue until July 12. After that date many seats and plant pots will also be kept to help make the city more attractive.

Notice: No person, organization and/or company shall disseminate or broadcast the above article on Xinhua Silk Road website without prior permission by Xinhua Silk Road.