China rolled out a plan on Oct 16, 2018 for establishing its southern island province of Hainan as a pilot free trade zone (FTZ).
In developing the Hainan FTZ, a major step that demonstrates China's resolution to further open up and promote economic globalization, the island will be granted more autonomy to reform, and speed up the fostering of a law-based, international, and convenient business environment as well as a fair, open, unified, and efficient market environment, according to the plan issued by the State Council.
Hainan should be positioned as a pilot zone for comprehensively deepening reform and opening up, a display of the country's ecological civilization, an international tourism and consumption center and a zone offering services and support for the country's major strategies, according to the plan.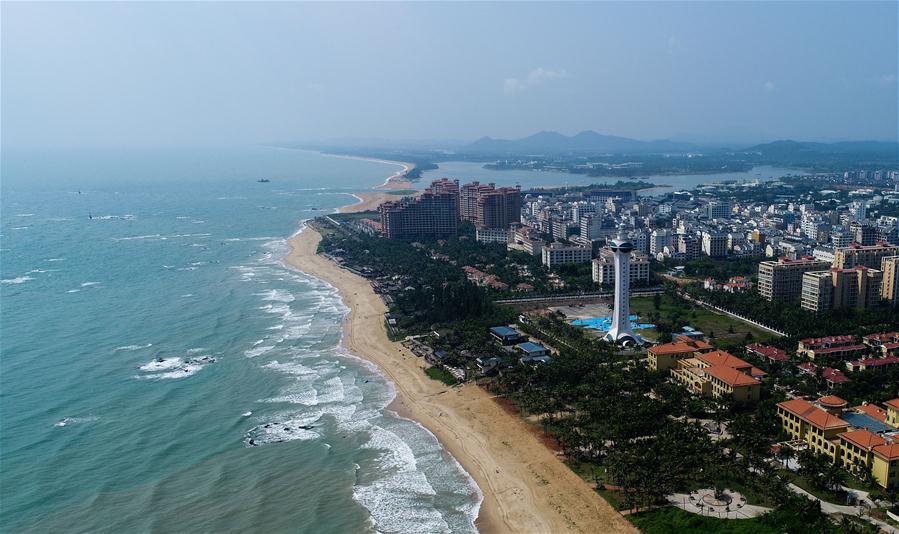 Aerial photo taken on March 15, 2018 shows coastal scenery of Boao Town in south China's Hainan Province. (Xinhua/Yang Guanyu)
Efforts should be made to pursue a more proactive strategy of opening up, accelerate the establishment of new institutions of the open economy, make new ground in pursuing opening up on all fronts, and build Hainan into a key gateway to the Pacific and Indian Oceans.
According to the plan, the Hainan FTZ will push trial reform in such fields as accelerating the establishment of new institutions of the open economy, promoting the innovative development of the service sector and speeding up efforts to transform government functions.
It will also focus on the establishment of major risk control mechanisms and push forward trial programs in sectors including healthcare, culture, and tourism as well as green development.
By 2020, the plan aims to build Hainan into a high standard and high-quality FTZ that promotes trade and investment facilitation, provides a good legal environment, thorough financial services, efficient regulation, and a favorable ecological environment, and boosts the development of surrounding areas.
China pledged to expedite the construction of a free trade port in south China's Hainan Province, as part of efforts to promote comprehensive reform and opening-up of the island, said an official with the Ministry of Commerce (MOC) April.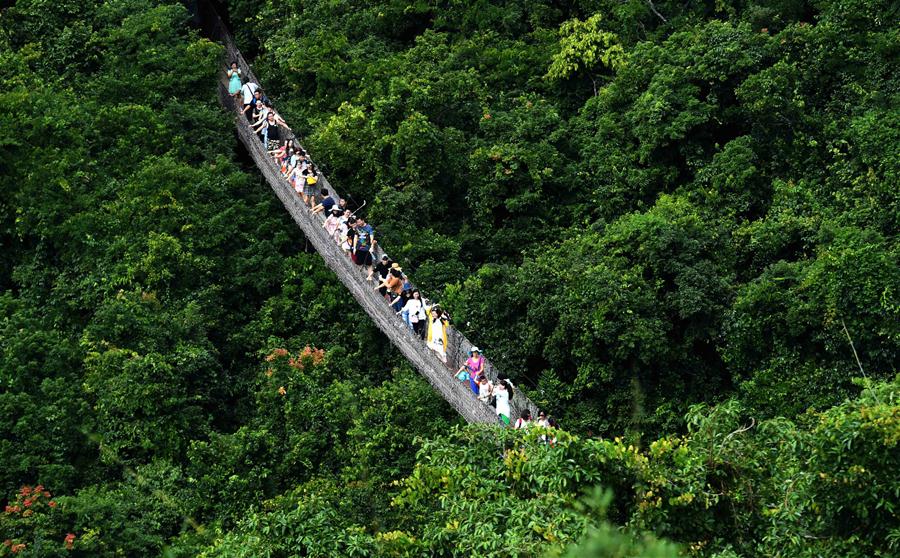 Tourists visit the Yalong Bay national forest park in Sanya, south China's Hainan Province, Nov. 26, 2016. (Xinhua/Zhao Yingquan)Hainan has achieved notable achievements and reported progress in all tasks since it was established as a pilot free trade zone (FTZ) in a plan in 2018, said MOC official Tang Wenhong.
Explorations to liberalize and facilitate trade and investment, especially those closely related to the building of the free trade port, have seen fruitful results, and over 97 percent of the pilot tasks outlined in the 2018 plan were implemented, Tang said.
The island has been much more open to the world thanks to the constructions of the FTZ. Both its number of newly-added foreign-funded enterprises and growth of foreign investment actually utilized posted over 100 percent year-on-year increase in 2019.
Tang also said that Hainan will make more institutional innovations and extend those practices nationwide.