CAIRO, Feb.19 (Xinhua) -- China's tech giant Huawei has signed a strategic cooperation agreement with San Misr, a well-known oil producing company in Egypt during the Egypt Petroleum Show 2020 (EGYPS 2020) held in Cario, capital of Egypt from February 11 to 13.
Under this agreement, Huawei will provide information and communication technology solutions as well as the necessary training and technical services to San Misr.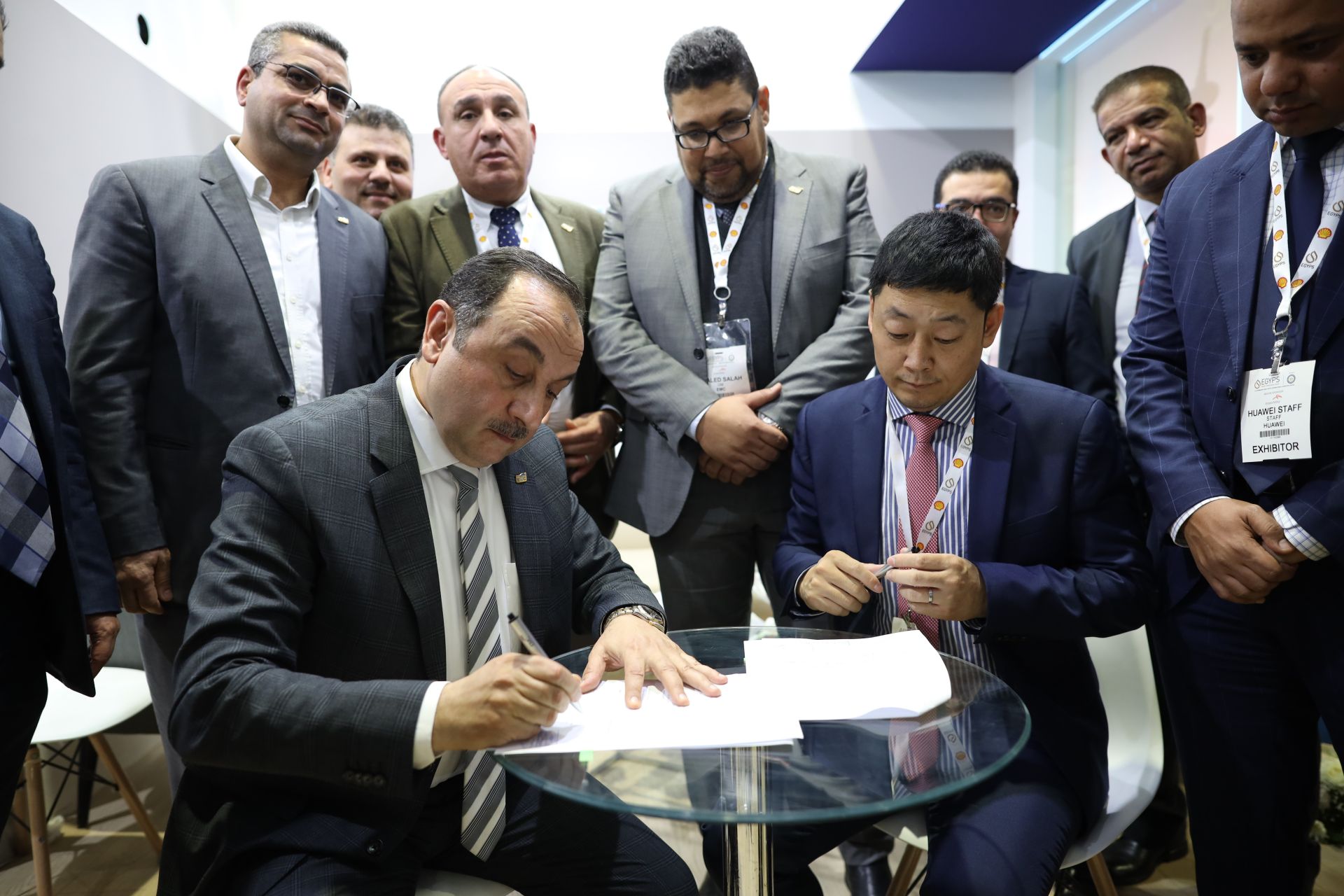 Photo: Sun Luocheng (right), CEO of Huawei Egypt, signed a strategic cooperation agreement with Mohamed Shimy, CEO of Egyptian oil company San Misr. (Picture provided by respondents)
As the largest oil and gas conference and exhibition in North Africa and the Mediterranean region, the EGYPS 2020 attracted nearly 500 enterprises from more than ten countries, including the United Kingdom, the UAE, and China.
Huawei was invited to showcase the latest technology and innovative solutions in the oil and gas field, aiming to help the digital transformation of the oil and gas energy industry.
Sun Luocheng, CEO of Huawei Egypt, said that 70 percent of the world's top 20 oil and gas companies are customers of Huawei's technology solutions, serving 45 countries and regions around the world.
Meanwhile, Huawei looks forward to providing the latest technologies and solutions to Egypt and the Middle East.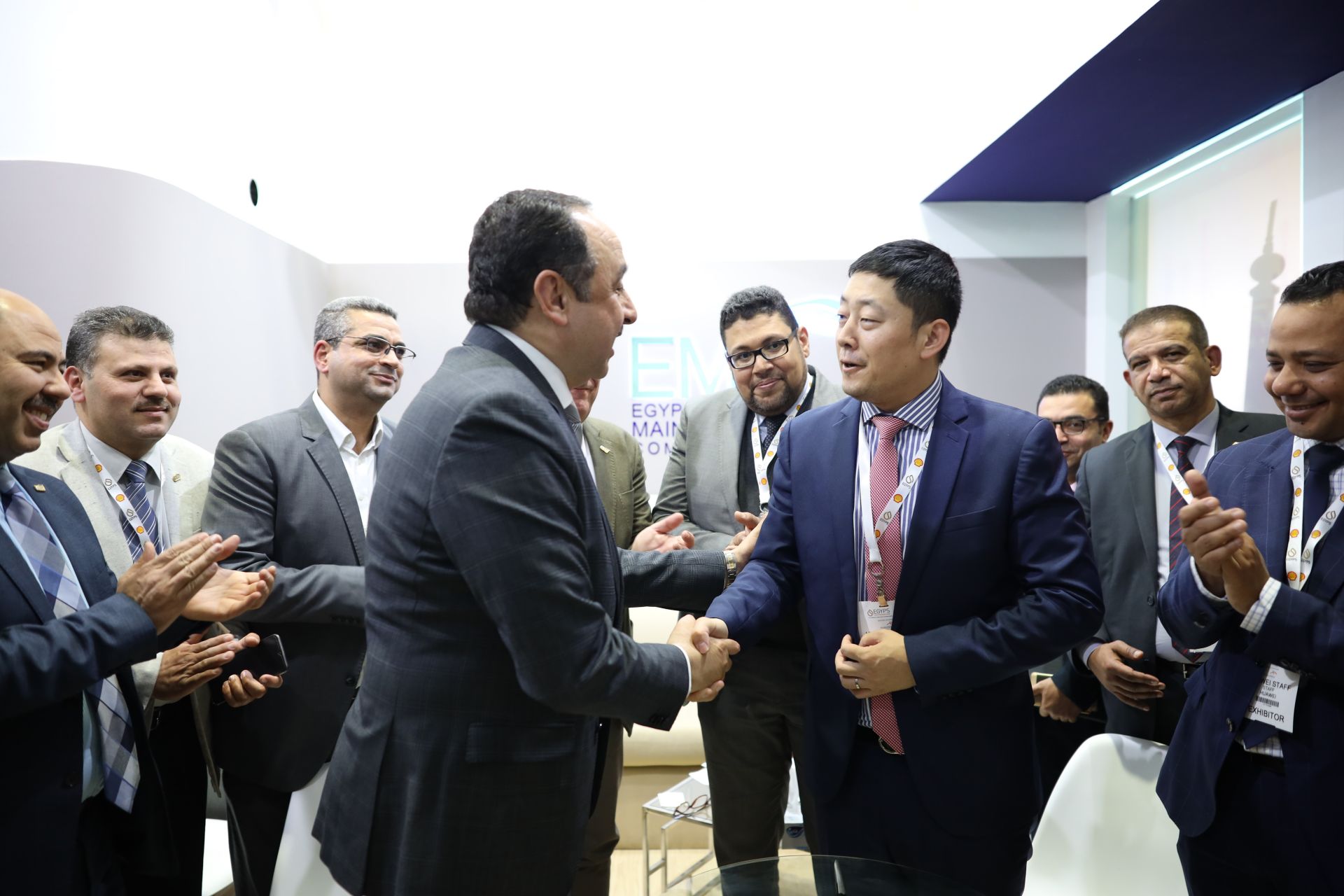 Photo: The agreement signing site between Huawei and San Misr. (Provided by respondents)
The show attracted experts in the oil and gas industry exchanged their views and insights over a topic such as industry prospects, win-win cooperation, future challenges, and solutions.
Sun added that as a strategic focus of Huawei Egypt's work in 2020, Huawei is seeking to establish a variety of partnerships with major oil and gas industry participants to provide more information and communication solutions for the next phase of development.
Established in 1987, Huawei is a leading global provider of ICT (information and communications technology) infrastructure and smart terminals. Its business covers more than 170 countries and regions worldwide, with a total employees of 188,000 by the end of 2018. (Contributed by Yan Jing, edited by Jiang Feifan)