South Africa has been actively participating in the Belt and Road (B&R) construction and was one of the first African countries to sign cooperation documents on the Belt and Road Initiative (BRI) with China.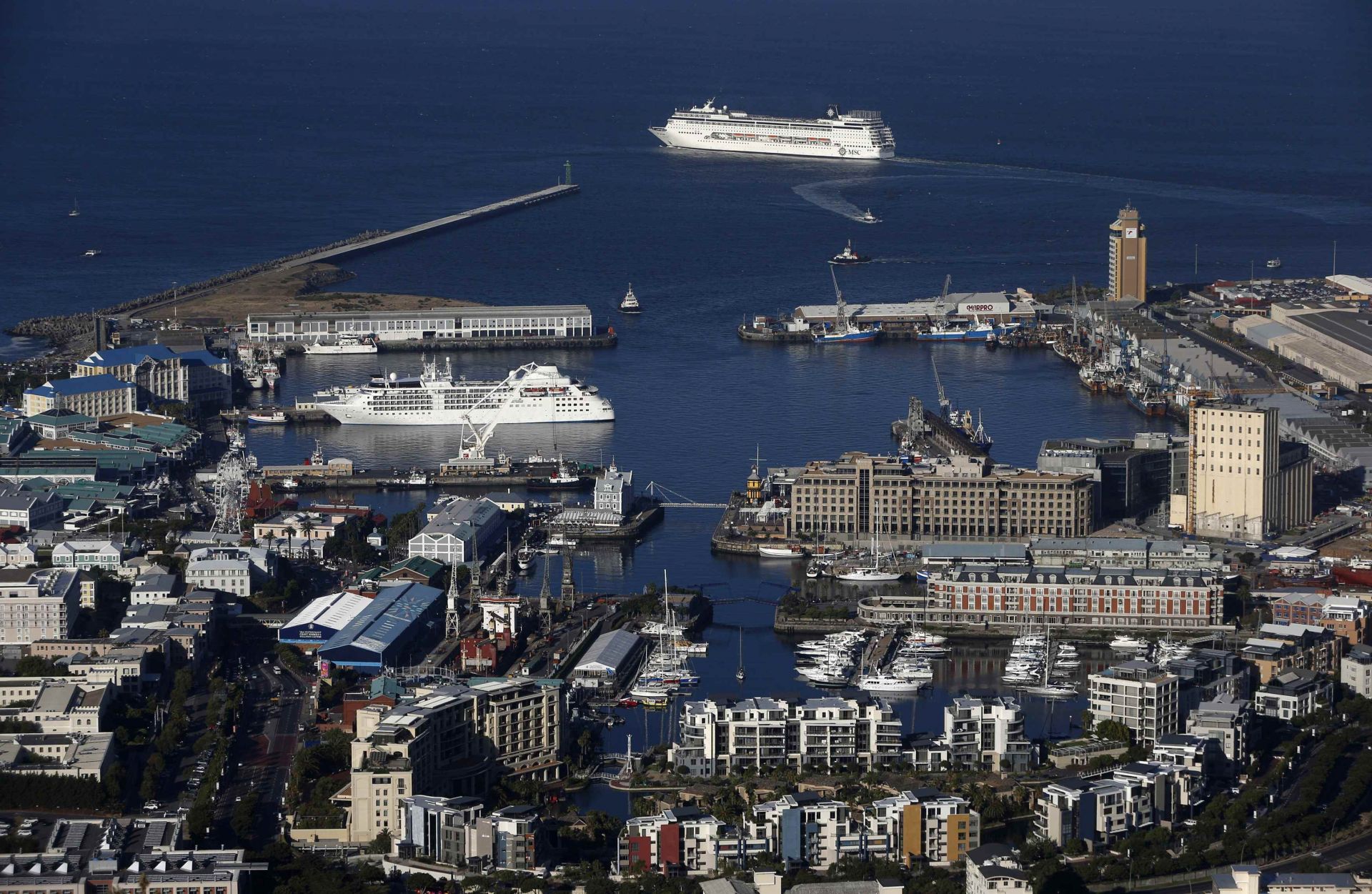 Photo: Cruise liner MSC Symphony sails past Cape Town's popular Waterfront district in this picture taken January 27, 2014. REUTERS/Mike Hutchings (SOUTHAFRICA- Tags: TRAVEL BUSINESS)
Economy
The central economic policy goal of the South African Government is to accelerate inclusive growth and create jobs. Its main fiscal objective is to ensure sustainable finances by containing the budget deficit and stabilising public debt.
Economic growth is projected to improve moderately from 1,5% in 2019 to 2,1% in 2021. In the longer term, South Africa requires higher and more inclusive growth to address unemployment and poverty.
Government is implementing growth-enhancing reforms in line with President Cyril Ramaphosa's Economic Stimulus and Recovery Plan, which aims to, among other things, ignite economic activity, restore investor confidence, prevent further job losses and create much-needed jobs.
Tourism
Tourism has an important role to play in placing the South African economy on a sustainable inclusive growth trajectory.
According to the World Travel and Tourism Council, the 2018 contribution of the tourism sector in South Africa, directly accounted for 2.8% of real gross domestic product (GDP), which amounts to R139 billion and this was projected to grow to R145,3 billion for 2019.
The indirect contribution of the tourism sector to the economy's GDP in 2018 stood at an even higher 8.2%, which captures the strong economic links to the demand and supply side that the sector has with other sectors of the South African economy.
In addition, the tourism sector direct employment accounted for 4.2% of total employment in the South African economy in 2018 and this was projected to increase to 709 thousands jobs in 2019, while tourism's indirect contribution to total employment stood at 9.2% for 2018.
In 2018, South Africa recorded a total arrivals figure of 7.8 million from within the African continent, which represents the largest percentage of international arrivals to South Africa.
In his State of the Nation Address in June 2019, President Cyril Ramaphosa outlined an ambitious target of more than doubling South Africa's international arrivals to 21 million by 2030. To achieve this international arrival target, the growth rate of international arrivals needs to increase to over 4% in the short run and be consistently be maintained in excess of 6% until 2030.
Source: www.gov.za