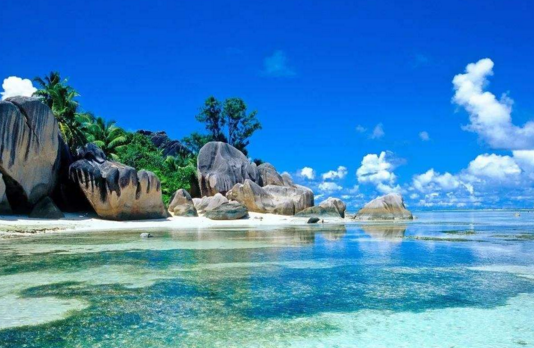 Ensuring the health of the ocean contributes to improving human well-being for present and future generations. China proposes that countries along the Road jointly undertake marine ecological conservation and provide high quality marine ecological services, thus safeguarding global marine ecological security.
Safeguarding marine ecosystem health and biodiversity. Pragmatic cooperation will be strengthened to protect and restore the marine ecosystems and to conserve rare and endangered species. Mechanisms for long-term cooperation will be promoted and cross-border marine ecological corridors built. Efforts will be undertaken to jointly monitor, evaluate, preserve and restore the health of mangroves, sea-grass beds, coral reefs, island ecosystems and coastal wetlands. International forums on coastal wetlands will also be held.
Promoting the protection of regional marine environment. Cooperation will be enhanced in addressing marine pollution, marine litter and ocean acidification, and in red tide monitoring and pollution emergency responses. Mechanisms will be set up for cooperation in relevant areas, collaborative assessments of the marine environment carried out, and status reports of the marine environment jointly issued. A China-ASEAN cooperation mechanism for marine environmental protection will be established, and cooperation implemented under the framework of the China-ASEAN Environment Cooperation Strategy and Action Plan. Countries along the Road are encouraged to jointly launch and implement the Plan of Green Silk Road Envoys.
Strengthening cooperation in addressing climate change. Demonstration projects for recycling and low carbon development in maritime sectors will be encouraged. China is willing to support small island states in adapting to climate change, and to provide technical assistance in response to marine disasters, sea level rise, coastal erosion and marine ecosystem deterioration. Support will also be provided to the countries along the Road in conducting island and coastal surveys and assessments.
Strengthening international blue carbon cooperation. China proposes the 21st Century Maritime Silk Road Blue Carbon Program to monitor coastal and ocean blue carbon ecosystems, develop technical standards and promote research on carbon sinks, launch the 21st Century Maritime Silk Road Blue Carbon Report, and to establish an international Blue Carbon forum and cooperation mechanism.