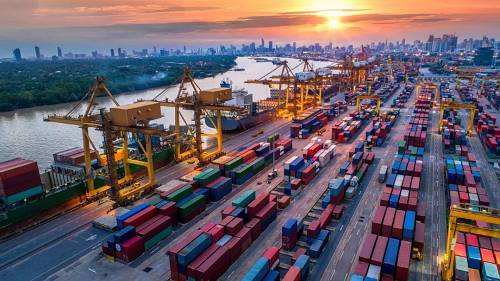 The world economic integration is accelerating and regional cooperation is on the upswing. China will take full advantage of the existing bilateral and multilateral cooperation mechanisms to push forward the building of the Belt and Road (B&R) and to promote the development of regional cooperation.
We should strengthen bilateral cooperation, and promote comprehensive development of bilateral relations through multi-level and multi-channel communication and consultation. We should encourage the signing of cooperation MOUs or plans, and develop a number of bilateral cooperation pilot projects. We should establish and improve bilateral joint working mechanisms, and draw up implementation plans and roadmaps for advancing the Belt and Road Initiative. In addition, we should give full play to the existing bilateral mechanisms such as joint committee, mixed committee, coordinating committee, steering committee and management committee to coordinate and promote the implementation of cooperation projects.
We should enhance the role of multilateral cooperation mechanisms, make full use of existing mechanisms such as the Shanghai Cooperation Organization (SCO), ASEAN Plus China (10+1), Asia-Pacific Economic Cooperation (APEC), Asia-Europe Meeting (ASEM), Asia Cooperation Dialogue (ACD), Conference on Interaction and Confidence-Building Measures in Asia (CICA), China-Arab States Cooperation Forum (CASCF), China-Gulf Cooperation Council Strategic Dialogue, Greater Mekong Sub-region (GMS) Economic Cooperation, and Central Asia Regional Economic Cooperation (CAREC) to strengthen communication with relevant countries, and attract more countries and regions to participate in the Belt and Road Initiative.
We should continue to encourage the constructive role of the international forums and exhibitions at regional and sub-regional levels hosted by countries along the Belt and Road, as well as such platforms as Boao Forum for Asia, China-ASEAN Expo, China-Eurasia Expo, Euro-Asia Economic Forum, China International Fair for Investment and Trade, China-South Asia Expo, China-Arab States Expo, Western China International Fair, China-Russia Expo, and Qianhai Cooperation Forum. We should support the local authorities and general public of countries along the Belt and Road to explore the historical and cultural heritage of the Belt and Road, jointly hold investment, trade and cultural exchange activities, and ensure the success of the Silk Road (Dunhuang) International Culture Expo, Silk Road International Film Festival and Silk Road International Book Fair. We propose to set up an international summit forum on the Belt and Road Initiative. (Source: Belt and Road Portal)