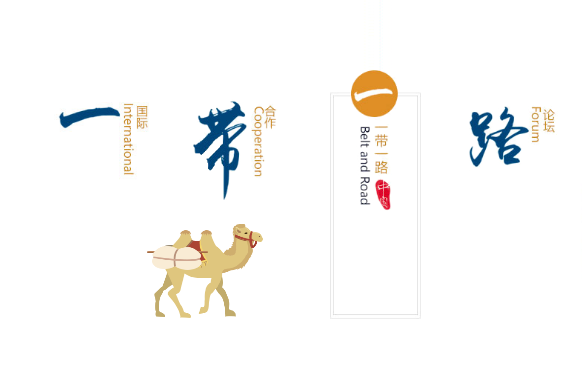 The Belt and Road Initiative (BRI) -- China's proposal to build a Silk Road Economic Belt and a 21st Century Maritime Silk Road in cooperation with related countries -- was unveiled in September and October 2013.
The initiative focuses on promoting policy coordination, connectivity of infrastructure and facilities, unimpeded trade, financial integration, and closer people-to-people ties through extensive consultation, joint contribution and shared benefits, with the goal of bringing benefits to all.
The initiative covers primarily East Asia, Southeast Asia, South Asia, West Asia, Central Asia, and Central and Eastern Europe. It reflects a convergence of interests and an increasing need for regional and global cooperation.
-- The Silk Road Economic Belt
The Silk Road Economic Belt is a long-term vision for the infrastructural development, connectivity and economic cooperation of Eurasia. It is considered the longest economic corridor in the world -- and potentially the most dynamic -- connecting the Asia-Pacific region in the East with developed European economies in the West.
The six major economic corridors usually refer to the New Eurasian Land Bridge, the China-Mongolia-Russia Economic Corridor (CMREC), the China-Pakistan Economic Corridor (CPEC), the China-Central and Western Asia Economic Corridor, the China-Indochina Peninsula Economic Corridor, the Bangladesh-China-India-Myanmar Economic Corridor (BCIMEC).
-- 21st-century Maritime Silk Road
Starting with the launch of individual projects that are expected to help spur a wider range of cooperative activities, the 21st Century Maritime Silk Road envisions a network of interconnected markets linking the ASEAN, South Asia, West Asia, North Africa, and Europe, and a strategic partnership for the South China Sea and the Pacific and Indian oceans.
Three "blue economic passages" have been outlined in a document published in June 2017 by the National Development and Reform Commission and the State Oceanic Administration.
China-India Ocean-Africa-Mediterranean Sea Blue Economic Passage
The China-Indian Ocean-Africa-Mediterranean Sea blue economic passage, will run westward via the South China Sea to the Indian Ocean, and link with the China-Indochina Peninsula Economic Corridor, and connect with the China-Pakistan, and Bangladesh-China-India-Myanmar economic corridors.
China-Oceania-South Pacific Blue Economic Passage
The China-Oceania-South Pacific passage will run southward via the South China Sea into the Pacific Ocean.
China-Arctic Ocean-Europe Blue Economic Passage
China-Arctic Ocean-Europe economic passage is also envisioned linking Europe via the Arctic Ocean.
-- Silk Road on Ice
In 2017, Russia and China agreed to carry out the Northern Sea Route cooperation and jointly build an "Ice Silk Road" which refers to a shortcut between the Pacific and the Atlantic oceans through the Arctic.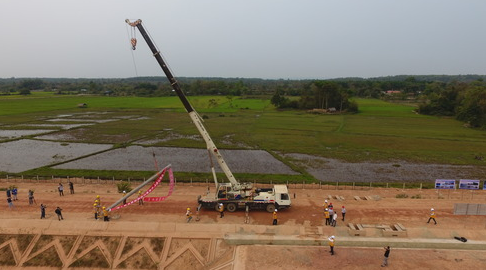 Aerial photo taken on March 15, 2020 shows workers planting the first engineering pole at the construction site of the China-Laos railway project in Vientiane, Laos.
-- The Belt and Road Initiative (BRI) cooperation priorities
Policy Coordination
Policy coordination is key to effective implementation of the Belt and Road Initiative.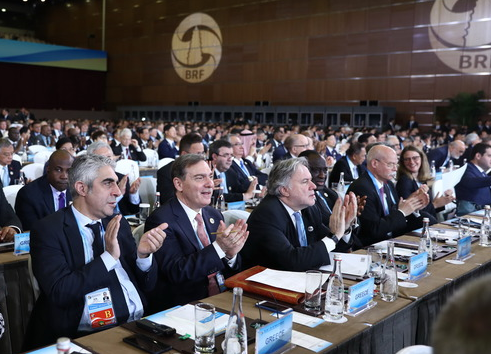 The opening ceremony of the Second BeltandRoadForum for International Cooperation is held at the China National Convention Center in Beijing, capital of China, April 26, 2019. (Xinhua/Ju Peng)
Connectivity of Infrastructure
While respect for each other's sovereignty and security concerns is indispensable, a closer alignment of infrastructure development planning and technical standards is called for between the countries along the Belt and Road.
Unimpeded Trade
Removing barriers to trade with the aim of unleashing the potential for greater cooperation between countries involved is a major task in building the Belt and Road.
Financial Integration
Financial integration is an important support for the Belt and Road Initiative. Key measures the countries concerned could take to foster financial integration include: increasing financial cooperation to ensure currency stability, build a sound framework for investment, financing, and credit services in Asia, and expand the availability of public financial products; and strengthening the role of the Asian Infrastructure Investment Bank, the BRICS New Development Bank, the Silk Road Fund, and sovereign wealth funds of the countries concerned in funding key projects.
Closer People-to-People Ties
People-to-people ties provide an anchor for the Belt and Road Initiative. Without such an anchor, the strategic goal of connecting diverse cultures and different countries would be out of reach. Increased interaction and mutual understanding, greater awareness of potential benefits from expanded cooperation, and more participation are therefore indispensable to the initiative's success.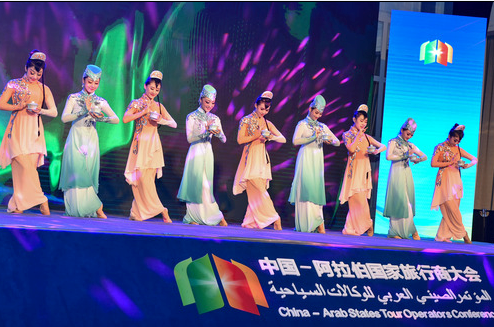 Actresses perform a folk dance at the China-Arab States Tour Operators Conference 2019 in Yinchuan, northwest China's Ningxia Hui Autonomous Region, Sept. 4, 2019. The four-day China-Arab States Tour Operators Conference 2019 was opened here on Sept. 4, focusing on the future development of tourism along the BeltandRoadthrough promotional events, project signings andtour routes explorations, according to Ningxia's department of culture andtourism. (Xinhua/Li Mangmang)
-- The Belt and Road influence
1. "Through the BRI, China provides a fair model for international ties, which is trustworthy for all the world to interact with," Waleed Gaballah, a member of the Egyptian Association for Political Economy, told Xinhua in an exclusive interview.
2. Greece and China have opened a new era by transforming their relationship into an even more dynamic and mutually beneficial cultural and economic partnership, Greek Prime Minister Kyriakos Mitsotakis told Xinhua here in a recent written interview.
"The cornerstone of the relationship between our two countries can be summarized in two words: mutual respect," the Greek leader said, adding that the two countries have enjoyed a harmonious and friendly relationship since the very beginning of the establishment of their diplomatic relations.
Greece believes that the Belt and Road Initiative (BRI) will help create the infrastructure required for the development of global trade, and Greece has a lot to contribute due to its geostrategic position as a natural bridge linking three continents, said Mitsotakis.
3. Lucio Pitlo, a lecturer from the Chinese Studies Program at the Ateneo de Manila University, told Xinhua that China is an important partner of ASEAN and can greatly help ASEAN in poverty alleviation, infrastructure, and renewable energy and other areas. Pitlo said the Master Plan on ASEAN Connectivity (MPAC) and China-proposed Belt and Road Initiative (BRI) has clear convergence, adding that he is optimistic on railway, port and other infrastructure construction between China and ASEAN.
4. Pakistani Foreign Minister Shah Mahmood Qureshi said that the China-Pakistan Economic Corridor (CPEC) has given an economic and social development dimension to Pak-China relations.
Addressing the Friends of Silk Road Forum here, Qureshi said that the second phase of CPEC with a focus on industrial and socio-economic cooperation has started and will bring prosperity and progress to local communities, and pave the way for enhancing Pakistan's development.
"Pakistan and China believe in promoting collective dialogue, deepening practical cooperation and working together towards a stronger and prosperous world with a shared future in the new era. Both our countries jointly endorse the vision of a community with a shared future for mankind," Qureshi added.
5. The China-proposed Belt and Road Initiative (BRI) has created a lot of opportunities for cultural cooperation in different forms between Cambodia and China. Speaking in an interview with Xinhua ahead of the Conference on Dialogue of Asian Civilizations in Beijing later this month, Kong Vireak, director of the National Museum of Cambodia, said since the BRI was announced in 2013, he had been invited to China for several times for cultural events under the BRI framework.
"Within five years, I've traveled a lot to China to join exhibitions, conferences, seminars, workshops on cultural exchanges," he said. "Because of the Belt and Road Initiative, we can make a lot of friends, Chinese friends, and we have a lot of exchanges."