BEIJING, Oct. 31 (Xinhua) -- China Economic Information Service (CEIS) of Xinhua News Agency and Business Today, a business content platform in Thailand, on Wednesday inked a Memorandum of Understanding (MOU) in Bangkok, Thailand, to jointly serve the Sino-Thai business cooperation and the Belt and Road construction.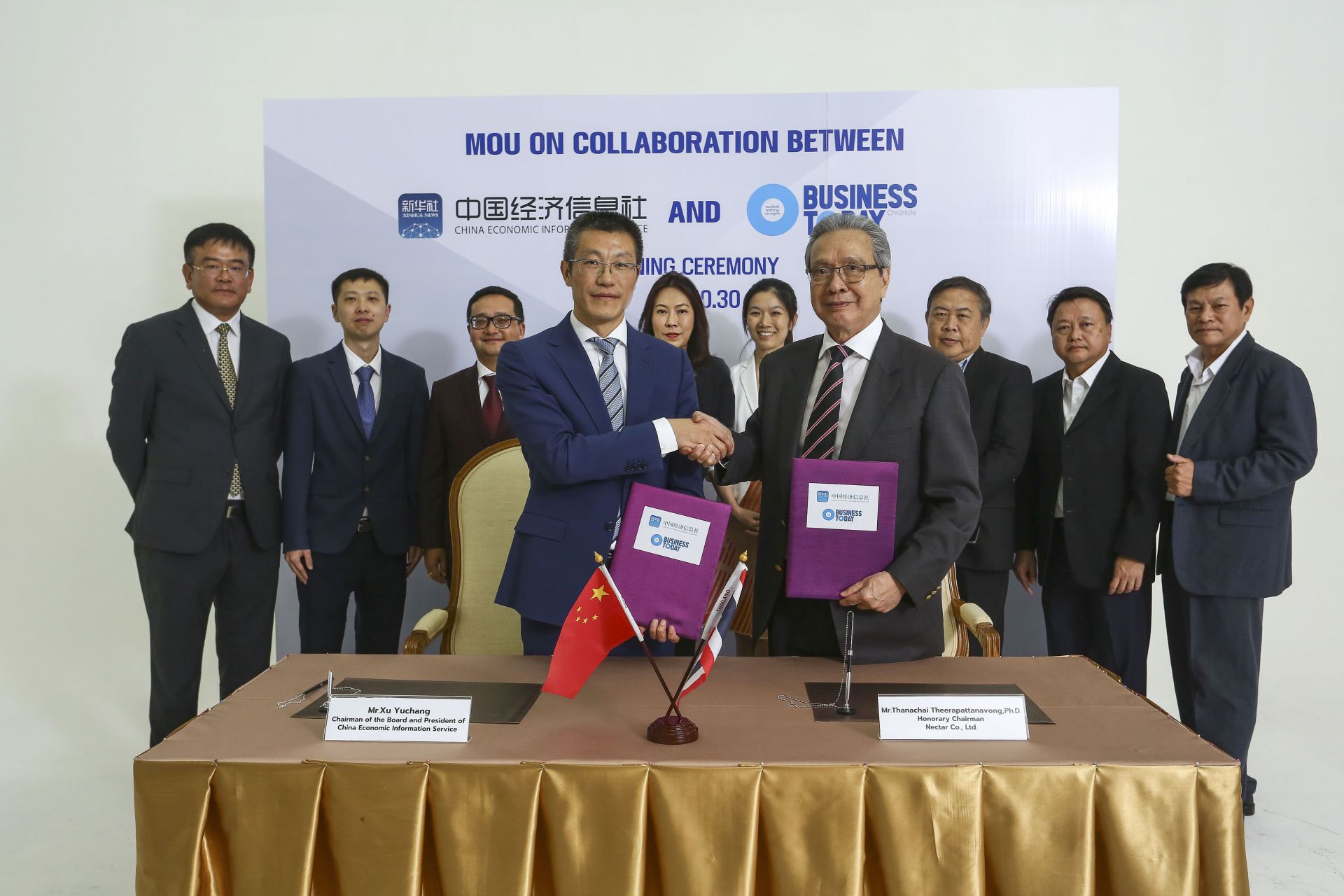 China Economic Information Service signs a Memorandum of Understanding with Business Today in Bangkok, Thailand on October 30.
According to the MOU, the Xinhua Silk Road Information Service, an information product and service platform of CEIS, will provide Business Today with Thai-language information about China's economy and the Belt and Road construction, so as to meet the great demand of the Thai government, enterprises, media and people for such information.
Besides, the two sides will provide business contact, investment consulting and other related services to companies from China and Thailand, helping them participate in the Belt and Road construction and share the dividends brought by it.
Thailand has a large demand for Chinese economic information, and the cooperation between CEIS and Business Today will help enrich Business Today's content on the Chinese economy and serve as a link for economic and cultural exchanges between China and Thailand, said Thanachai Theerapattanavong, Honorary Chairman with Business Today.
Xu Yuchang, Board Chairman and President of CEIS, pointed out that for the future cooperation, the two sides can carry out the exchange of data resources, provide Chinese and Thai companies with professional consulting services and co-organize related business training for these companies.
He also invited Business Today to join the Belt and Road Economic Information Partnership (BREIP), an economic information sharing platform jointly initiated by 33 institutions around the world including Xinhua New Agency, in a bid to serve the Belt and Road construction through economic information sharing. (Contributed by Zhang Jin, Gu Shanshan)