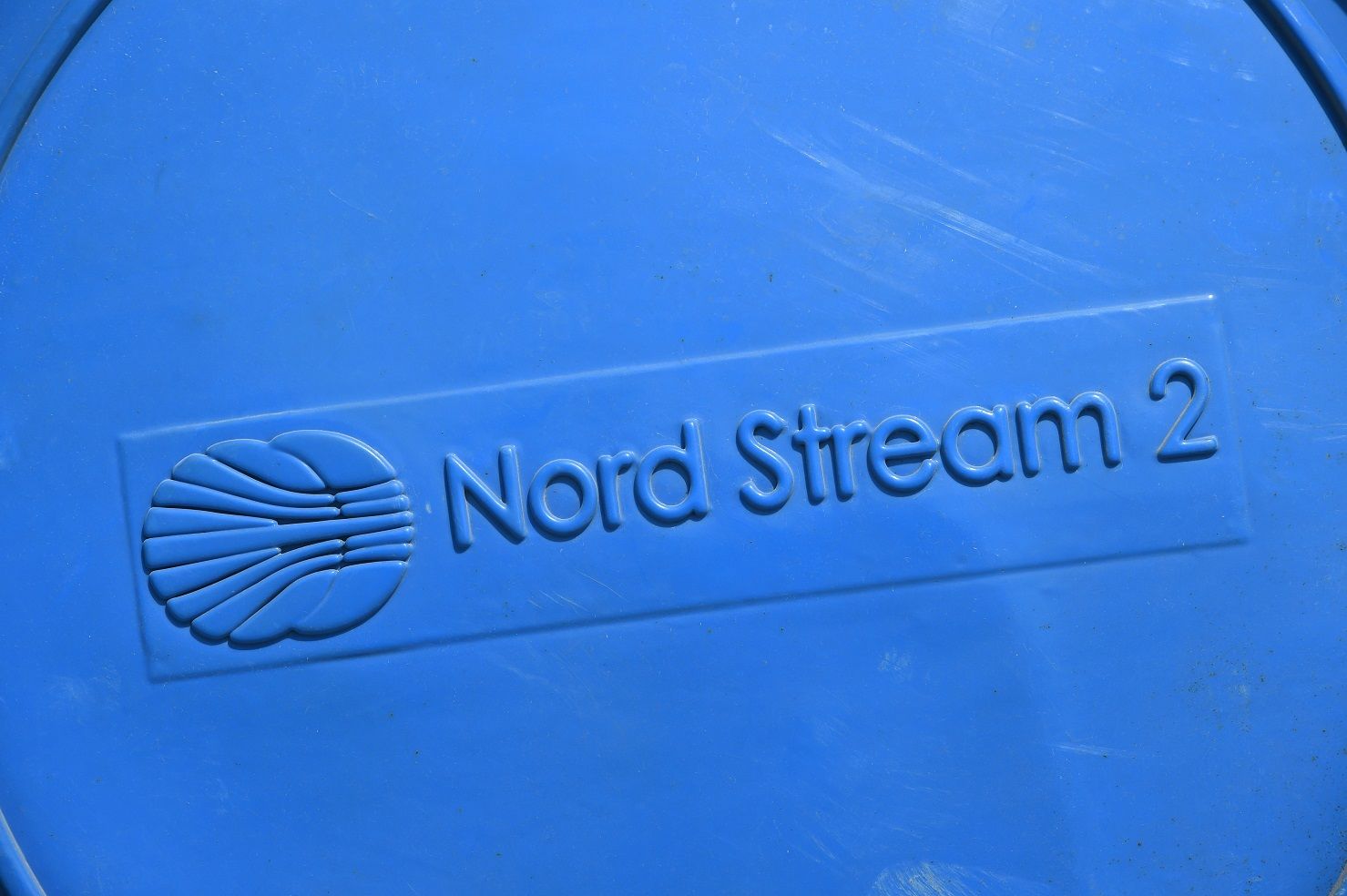 The logo for the Nord Stream 2 project on the construction site of the Nord Stream 2. (picture alliance/dpa)
German businesses have sounded a warning over the impact of possible US sanctions on the planned Baltic Sea gas pipeline from Russia to Germany, the Nord Stream 2.
"The current US sanctions proposals would primarily harm companies from friendly European countries such as Germany, France, Italy, the Netherlands, Austria and Switzerland and make European energy policy a plaything of the United States," said Wolfgang Buechele, chairman of the East Committee, East European Association of German Business.
This "inevitable split" between the US and EU would be very damaging for both sides, he added.
"We therefore continue to insist that the voices that warn against sanctioning European companies and promote close trans-Atlantic cooperation prevail in the US," Buechele told dpa on Wednesday.
A bipartisan proposal to impose US sanctions over Nord Stream 2 has been approved by the Committee on Foreign Relations in the US Senate. The next step would be for the full Senate and then House of Representatives to vote on the bill, after which US President Donald Trump would still have to sign the law for it to come into force.
"European energy issues are and remain a matter for Europeans," Buechele said.
"In Europe we need all the options - new pipeline capacities such as Nord Stream 2, gas transit through Ukraine and the possibility of importing LNG [liquefied natural gas] - to solve the tasks facing us in climate change and Germany's plans to phase out coal and nuclear energy.
Notice: No person, organization and/or company shall disseminate or broadcast the above article on Xinhua Silk Road website without prior permission by Xinhua Silk Road.