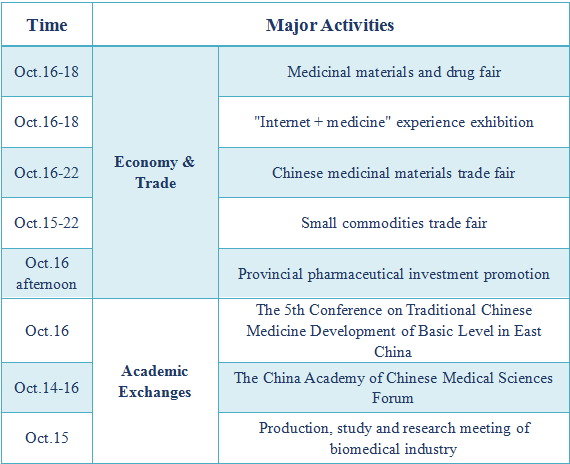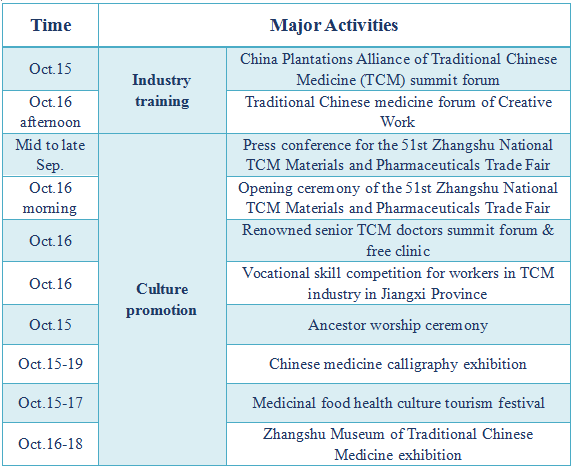 Zhangshu's medical industry boasts a thousand-year history. Particularly during the reign of Emperor Qianlong (1736-1795) of the Qing Dynasty (1616-1911), the industry fed 80 percent of local population and drug stores run by local people were all around China.
Zhangshu, a county-level city of east China's Jiangxi Province, covers an area of 1,290.99 square kilometers. It is known for camphor trees, liquor, medicine and salt. In 2016, it stood among China's Top 100 counties and the county-level cities with the strongest sense of happiness nationwide. In 2018, the city stood among the top 100 counties in terms of economic and comprehensive development for the third consecutive year, ranking 82nd.
In recent years, Zhangshu has been focusing on promoting the development of featured industries in the traditional Chinese medicine (TCM) sector, regarding it as a strategic approach to revitalizing local economy. With the continuous expansion of related industrial chains, an industrialization development pattern featuring the integration of production, processing, sales and research has taken shape in the city. As a result, the city was rated as one of the top 100 counties of competitiveness of industrial clusters, the national TCM raw material production & supply guarantee base, and the national new industrialization TCM industry demonstration base. It is the only "Chinese medicine capital" granted by the China Association of Traditional Chinese Medicine.
The city is traditionally a major origin and an important distribution hub of TCM materials. The planting area of TCM materials in the city currently totals 448,600 mu (about 29,907 hectares). Among the TCM material planting bases in the city, 153 bases each cover an area of over 100 mu (about 6.7 hectares), 36 bases each cover an area of over 1,000 mu (about 66.7 hectares), and one base covers an area of over 10,000 mu (about 666.7 hectares). Six of them are seedling bases. So far, there are 326 pharmaceutical enterprises in Zhangshu, 75 of which are each with an annual main business revenue exceeding 20 million yuan. The city's TCM industry has ranked among the top 100 county economic industrial clusters in China for four consecutive years.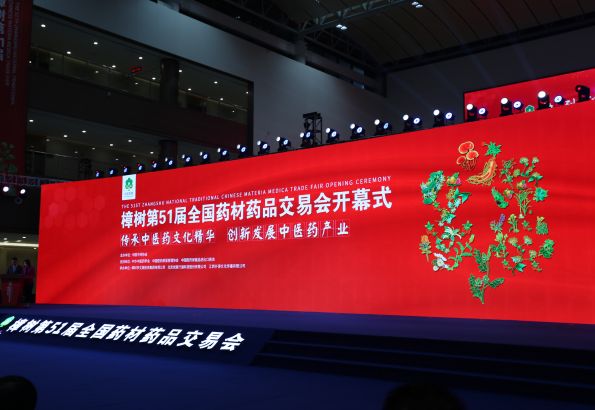 The opening ceremony of the 51st Zhangshu National TCM Materials and Pharmaceuticals Trade Fair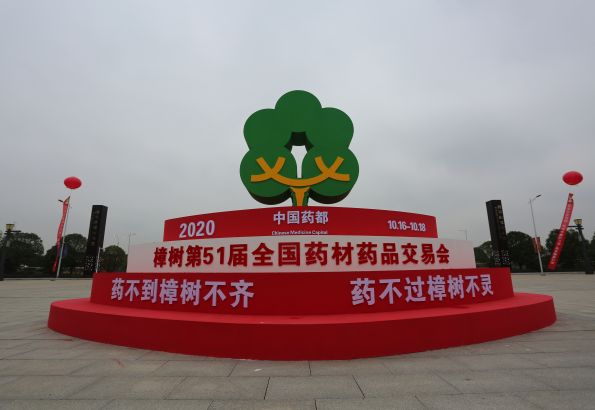 The opening ceremony of the 51st Zhangshu National TCM Materials and Pharmaceuticals Trade Fair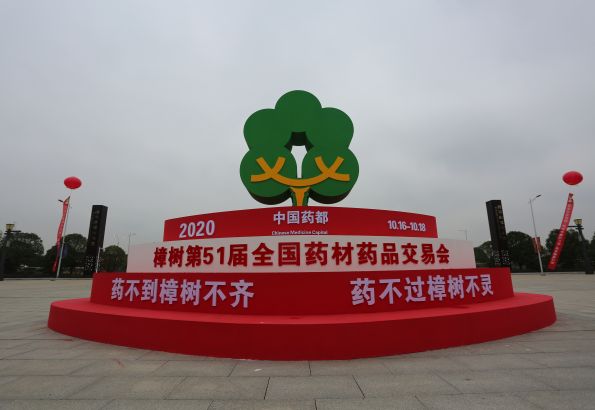 Promotion booth of the 51st Zhangshu National TCM Materials and Pharmaceuticals Trade Fair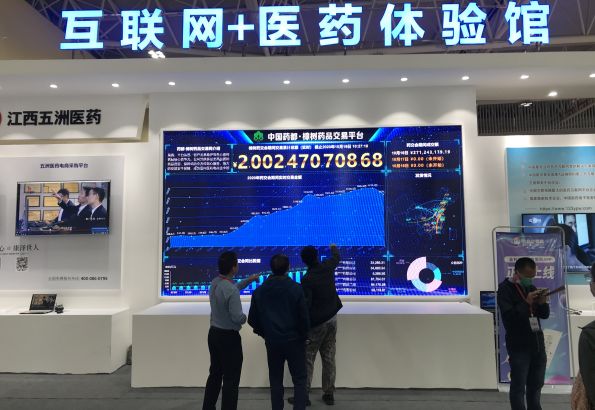 The "internet + medicine" experience hall at the 51st Zhangshu National TCM Materials and Pharmaceuticals Trade Fair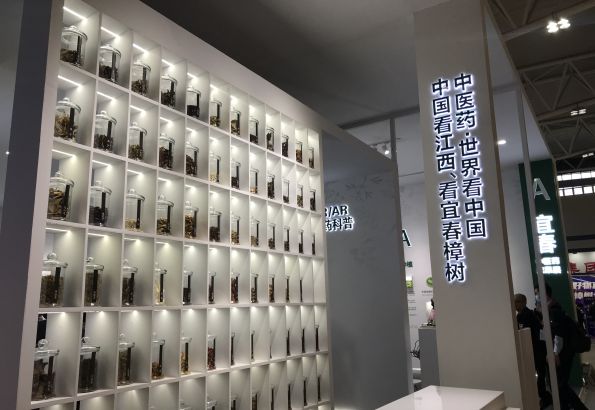 Exhibition of traditional Chinese medicine results of Yichun, a prefecture-level city of east China's Jiangxi Province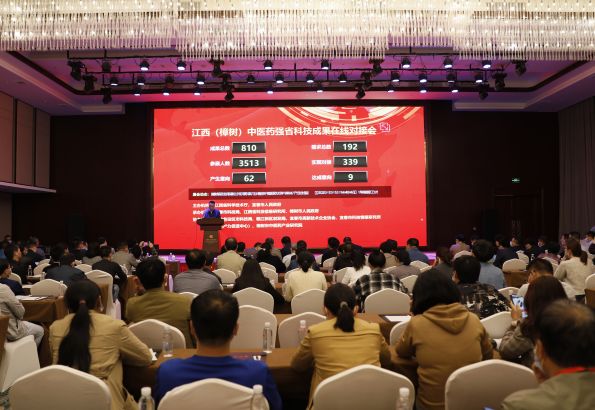 Online meeting on sci-tech achievements in Jiangxi Province of traditional Chinese medicine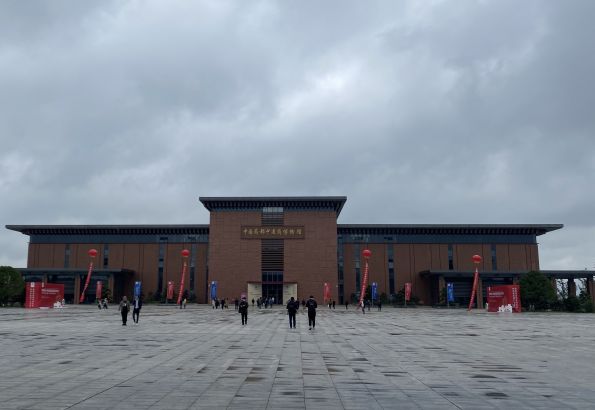 Zhangshu Museum of Traditional Chinese Medicine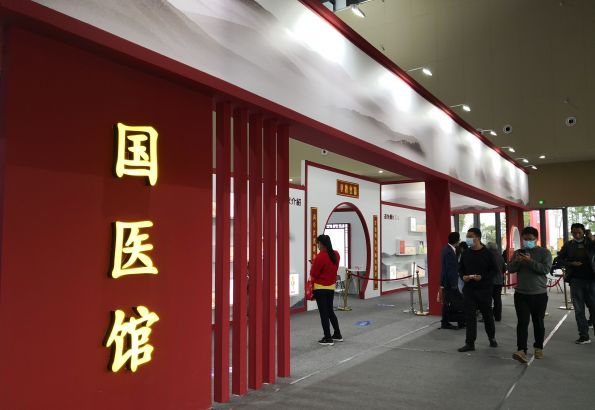 Zhangshu traditional Chinese medicine pavilion