BEIJING, Oct. 14 (Xinhua) -- Zhangshu, a county-level city in east China's Jiangxi Province, on October 11 held a vocational skills competition for workers in the traditional Chinese medicine (TCM) industry, attracting over 140 participants from 15 teams.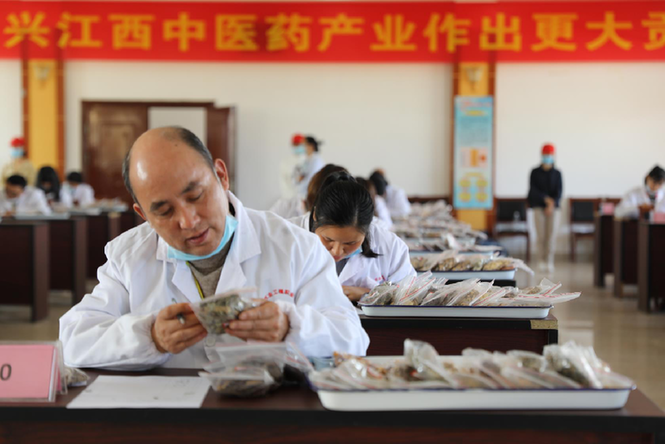 Photo shows the competition scene.
With the full name as the Jiangxi "Tiangong Cup" vocational skills competition for TCM workers, the event consists of identification, cutting and processing of Chinese medicinal materials.
Among winners of each activity, one will be awarded the May 1st Labor Medal of Jiangxi Province if qualified, and other qualified ones will be awarded the honorary title of "Tiangong Cup Craftsman" by the Jiangxi Federation of Trade Unions.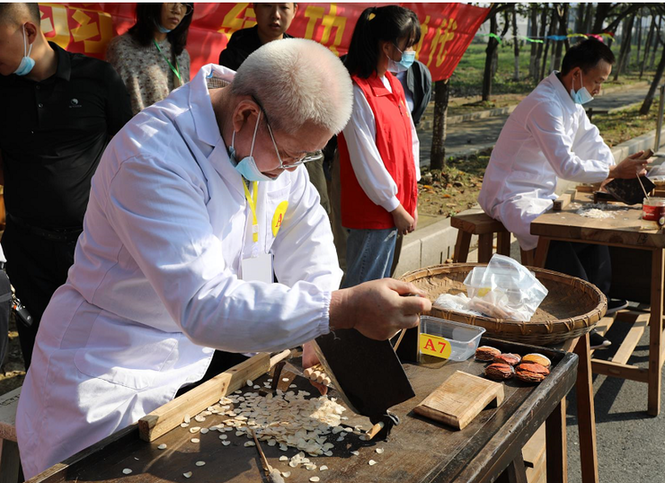 Photo shows the competition scene.
The TCM industry in Zhangshu boasts a history of more than 1,800 years and is renowned for unique identification and proficient cutting skills, scientific storage, exquisite processing and high-quality medicine products.
In recent years, Zhangshu is devoted to developing the TCM industry by focusing on the cultivation of professional talents and the promotion of TCM techniques. Specific measures include unveiling supportive policies and encouraging technical innovation, etc.
The city also organizes the TCM workers assessment competitions to determine the list of excellent workers in TCM processing. The officially accredited senior workers and apprentices will be granted government allowances of 1,800 yuan and 1,200 yuan respectively per month. So far 160 workers have received such allowances. (Edited by Gu Shanshan with Xinhua Silk Road, gushanshan.1987@163.com)