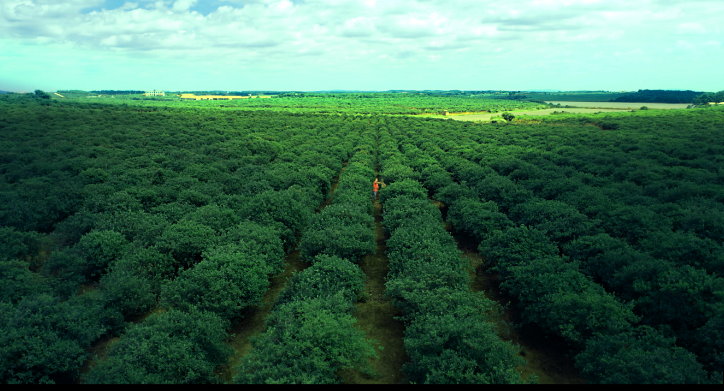 BEIJING, Oct. 14 (Xinhua) -- The traditional Chinese medicine (TCM) industry of Yichun city generated total revenue of 113.6 billion yuan in 2019, ranking the top in east China's Jiangxi Province, according to Yichun's Executive Deputy Mayor Cai Qingping recently.
Speaking at the press release of the 51st Zhangshu National TCM Materials and Pharmaceuticals Trade Fair, Cai said that the city is striving for a total revenue of 200 billion for the industry by 2025.
As a traditional pillar, TCM industry in Yichun leads the province with the largest planting area of 1.0013 million mu (about 66,753.33 hectares) by 2019. Also, the city boasts full industry chain for TCM including plantation, processing, manufacturing, packaging, R&D, testing, logistics, applications and more hence awarded National Model City of Grassroot Work of TCM in the year.
The city so far has more than 300 pharmaceutical industrial enterprises including 79 enterprises above the designated size (annual revenue of more than 20 million yuan), four enterprises with revenue of over 1 billion yuan. The city owns 3 national Class I new medicines, 19 national protected varieties of Chinese medicine, 50 national exclusive varieties, 10 famous trademarks in China, and 20 varieties with single product sales of over 100 million yuan.
Cai noted that during the 14th Five-Year Plan period (2021-2025), Yichun will revitalize the prestigious brand of "Medicine City of China" by enhancing branding and famous product development. The city will focus on its pharmacy industry parks in Zhangshu and Yuanzhou, while bring in industry leaders and key industry chain players for further development.
Yichun plans to cultivate high-tech pharmacy enterprises and sci-tech oriented medium-, small and micro-sized enterprises and effectively strengthen their sustainable innovation and core competitiveness.
The city will also integrate TCM concept with activities such as leisure and tourism as well as healthcare and senior nursing, forming three major service systems namely treatment, preemptive treatment, healthcare and elderly nursing through TCM, promoting the construction of TCM-featured towns and vintage tourism routes to create a new business form of health service, Cai noted. (Edited by Niu Huizhe with Xinhua Silk Road, niuhuizhe@xinhua.org)