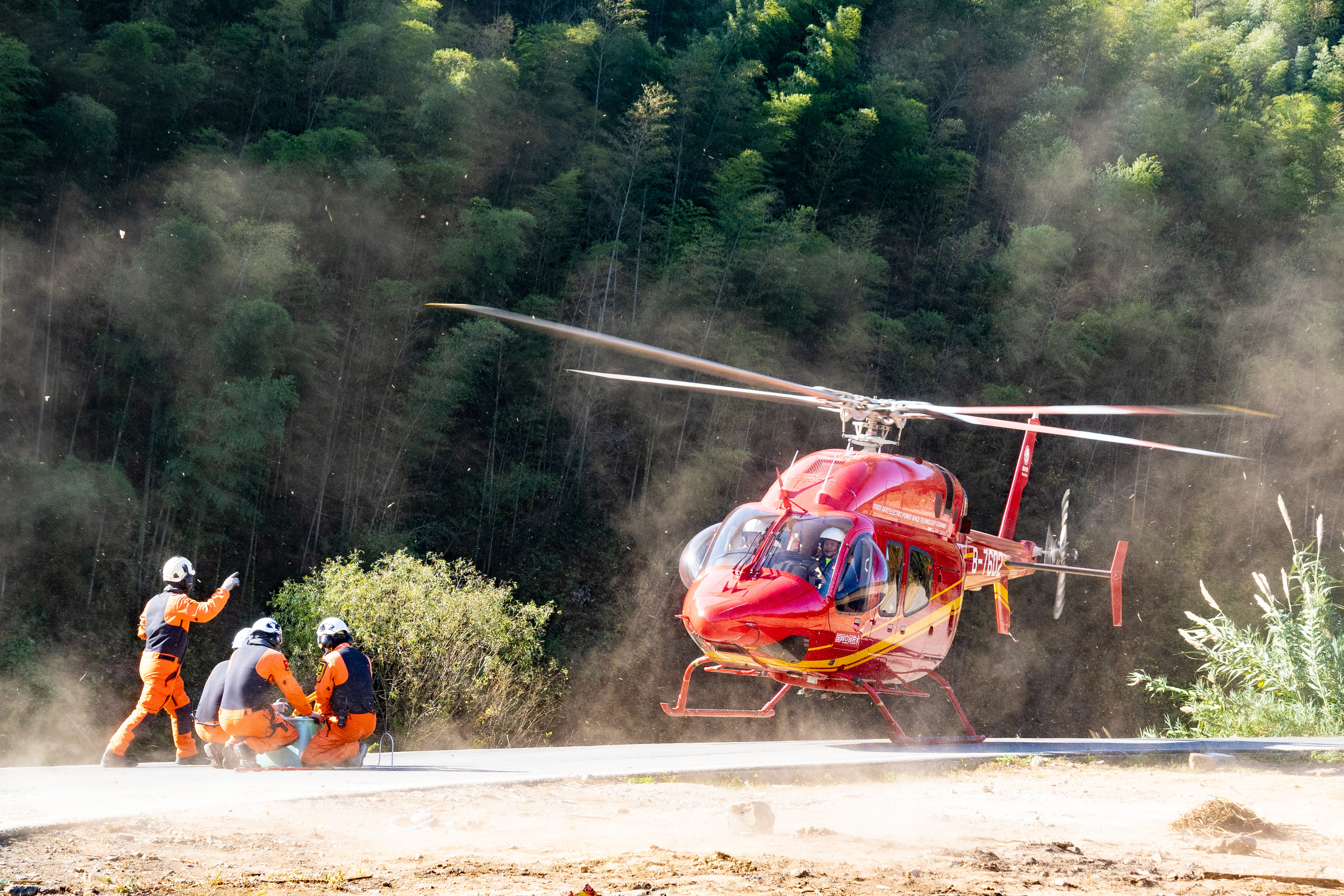 BEIJING, Nov. 17 (Xinhua) -- State Grid Huzhou Power Supply Company has recently carried out X-ray detection on the UHV ± 800 kV Jintang DC transmission line in Huzhou of east China's Zhejiang Province using helicopter, so as to ensure safe operation of large power grid and reliable power supply in winter peak.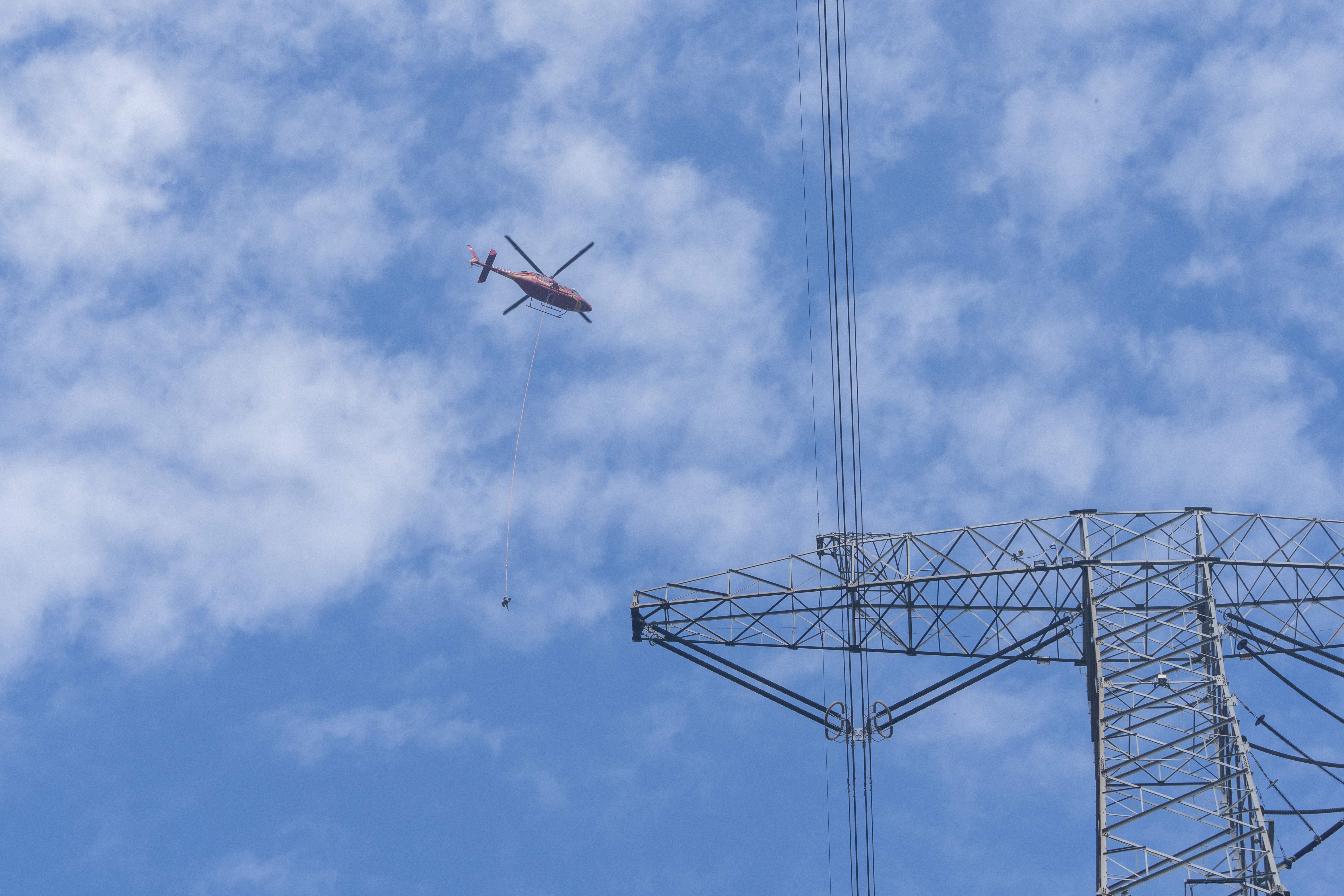 The UHV ± 800 kV Jintang DC transmission line starts from Baihetan converter station in Liangshan Prefecture, Sichuan Province, passes through 5 provinces and cities including Sichuan, Chongqing, Hubei, Anhui and Zhejiang, and ends at Zhebei converter station in Hangzhou of Zhejiang Province, with a total length of 2140.2 kilometers, which is a key project of China's west-to-east power transmission program.
X-ray detection of transmission lines is a non-destructive testing method that uses the penetration and absorption characteristics of X-rays to check whether there are defects in the internal structure of transmission line components. The whole helicopter detection process takes about 30 minutes, which is about 80 percent more efficient than that of pure manual operations.
It is learned that live operation of UHV helicopter has the advantages of safety and reliability, flexibility and regardless terrain limitations, and it is one of the most advanced maintenance technologies in China.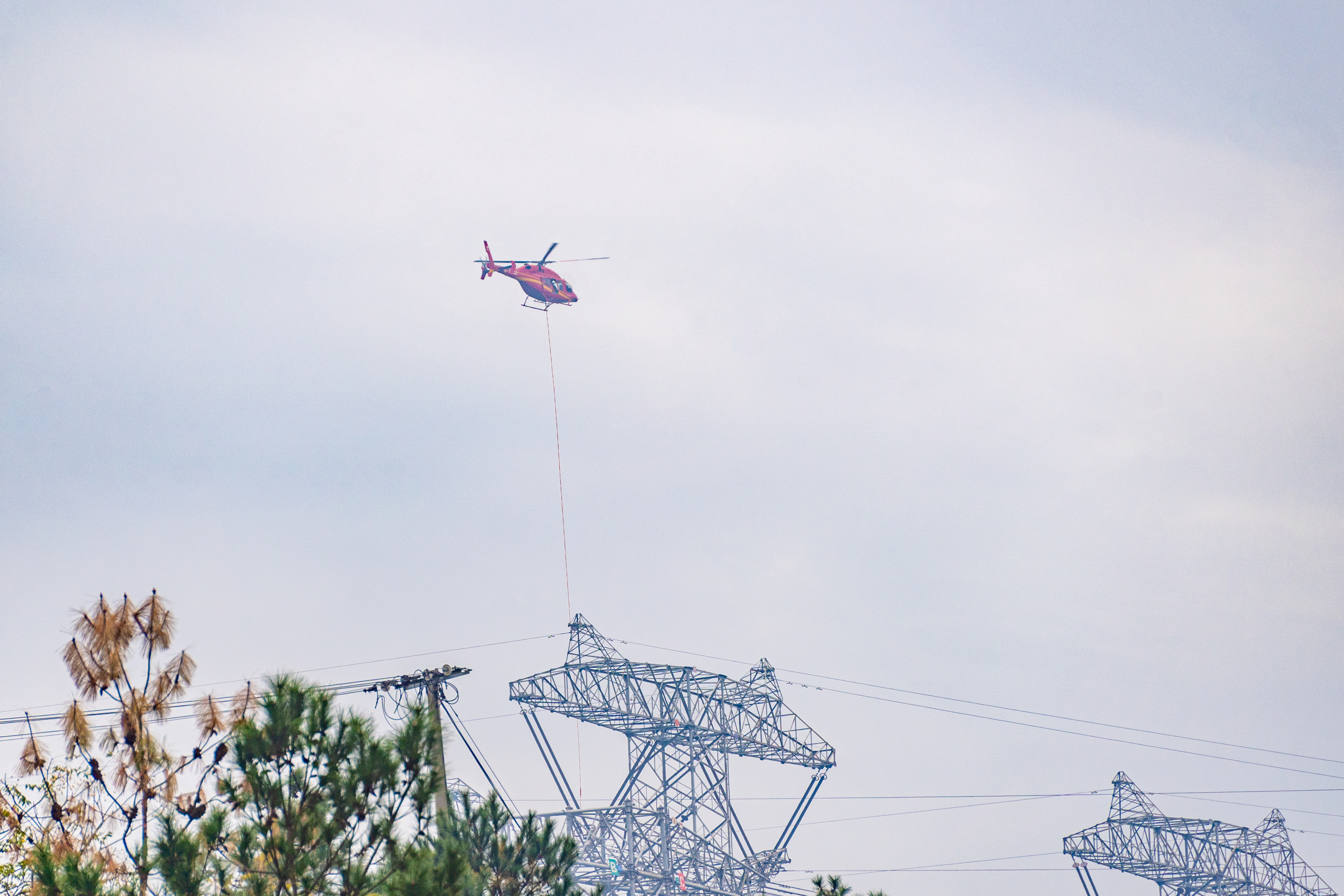 As winter approaches, in order to ensure the safe operation of the power supply, State Grid Huzhou Power Supply Company fully applies high-tech equipment and intensively carries out power grid maintenance operations. In addition to carrying out X-ray detection, the company will also carry out a series of work such as replacing shockproof hammers and installing online monitoring devices, so as to fully prepare for winter peak power consumption.
(Edited by Bao Nuomin with Xinhua Silk Road, baonuomin@xinhua.org)